The very fist version of the cable tester is very simple: four switches with four LEDs. When the cable connected you can switch on/off the buttons and the LEDs bright up if the line has connection. That seems simple and perfect. But ...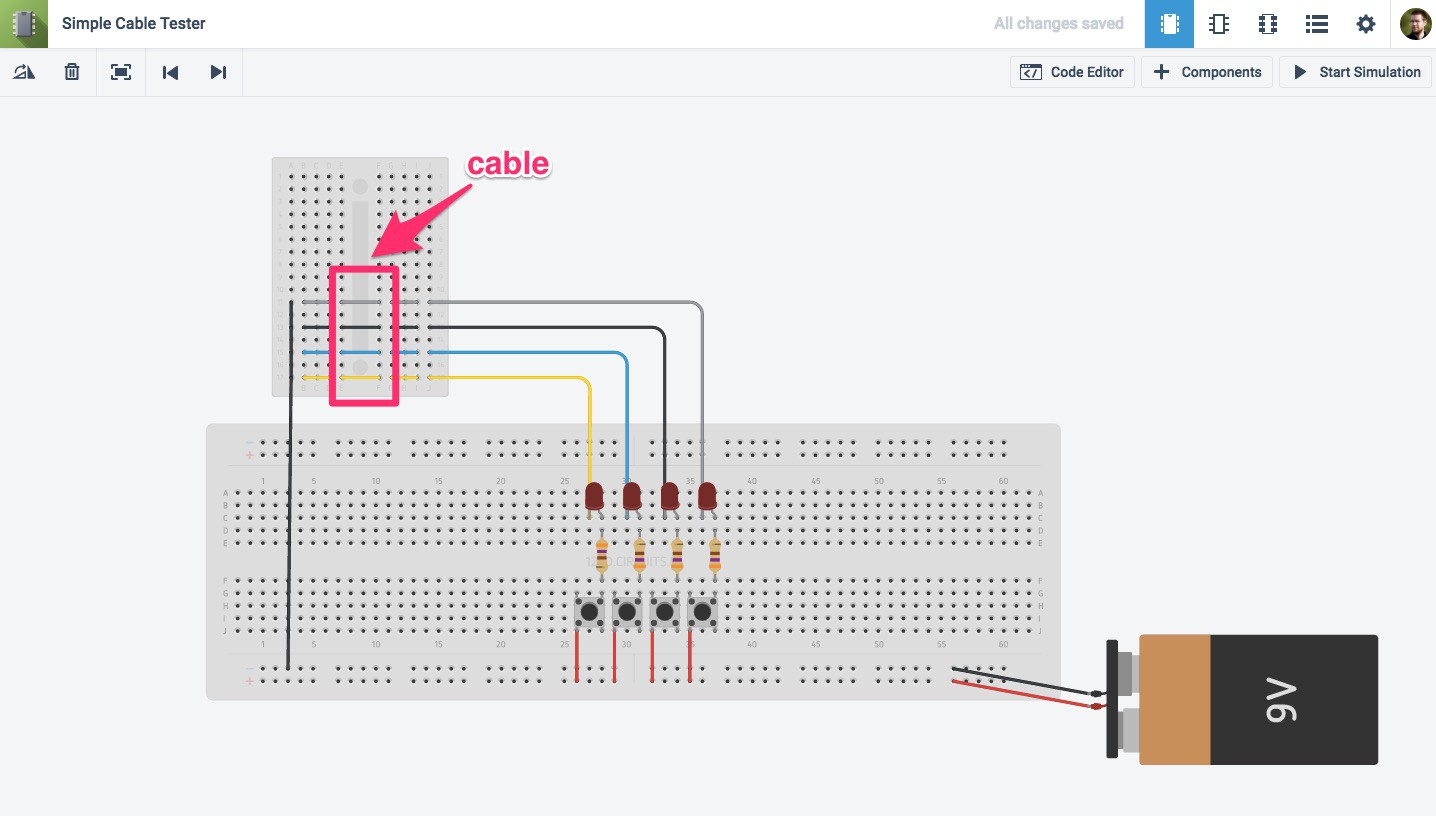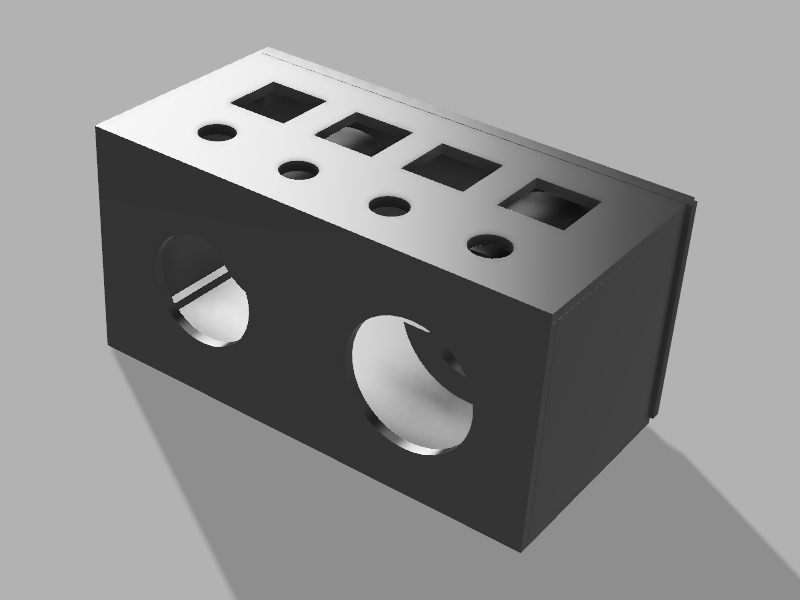 And the final and working product: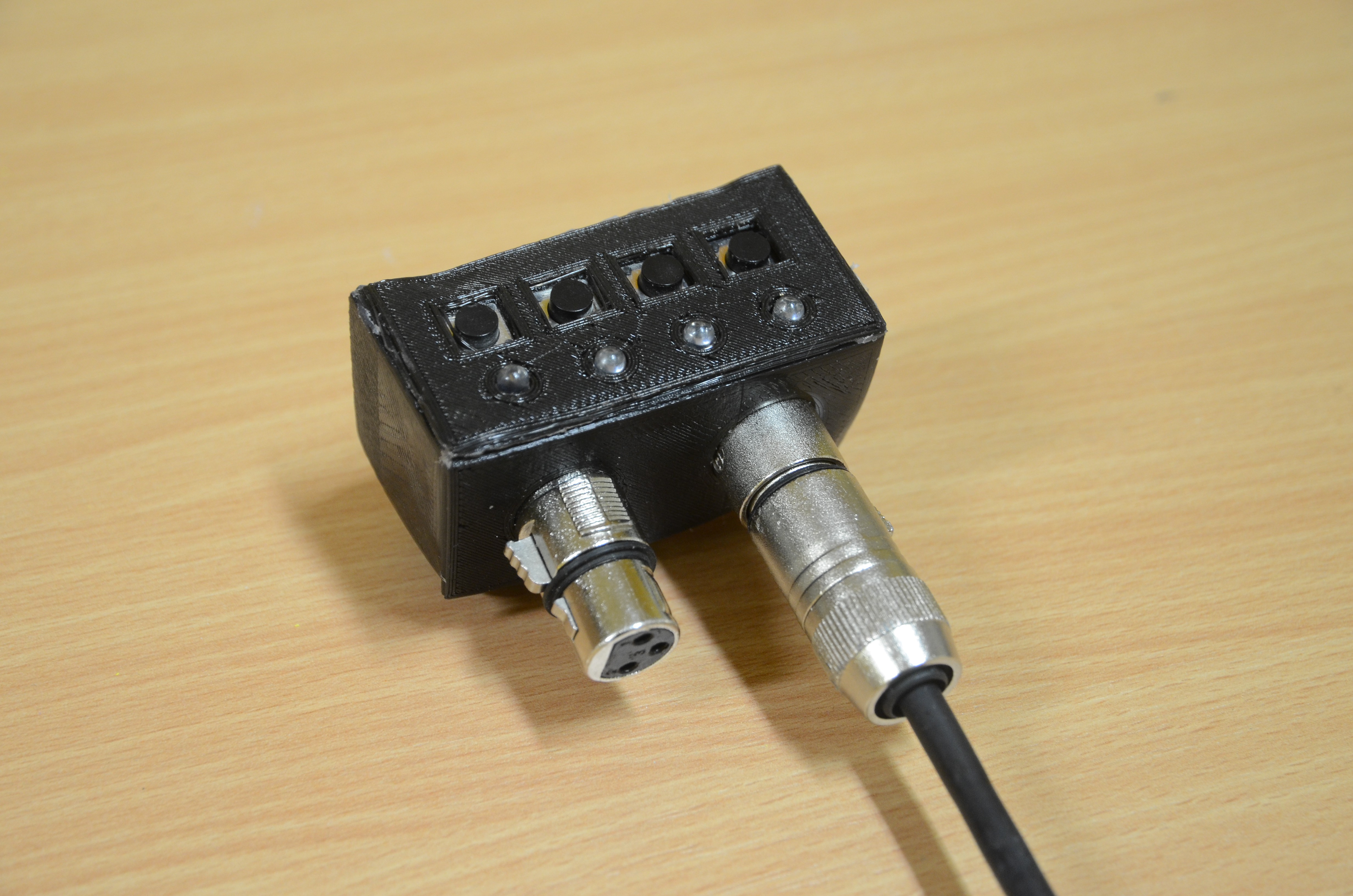 So it works just fine. When I connect the XLR cable I can check to connectivity of the 3 main lines/pins and the chassis ground.
Mismatched cables
But what does this circuit do when some cables are connected but in a wrong way? Sometimes it works just fine (left picture), but in other cases it makes false OK signs (right picture). So it is time to make a better version of the circuit.