The Cable Tester v1.0 had some serious issues. That tester could detect non-connected cables/lines but it had problems recognizing miss-connected / switched cables. So I have made a plan for the newer version with the help of @davedarko's comment.
Check out and test online the new circuit: https://circuits.io/circuits/4643590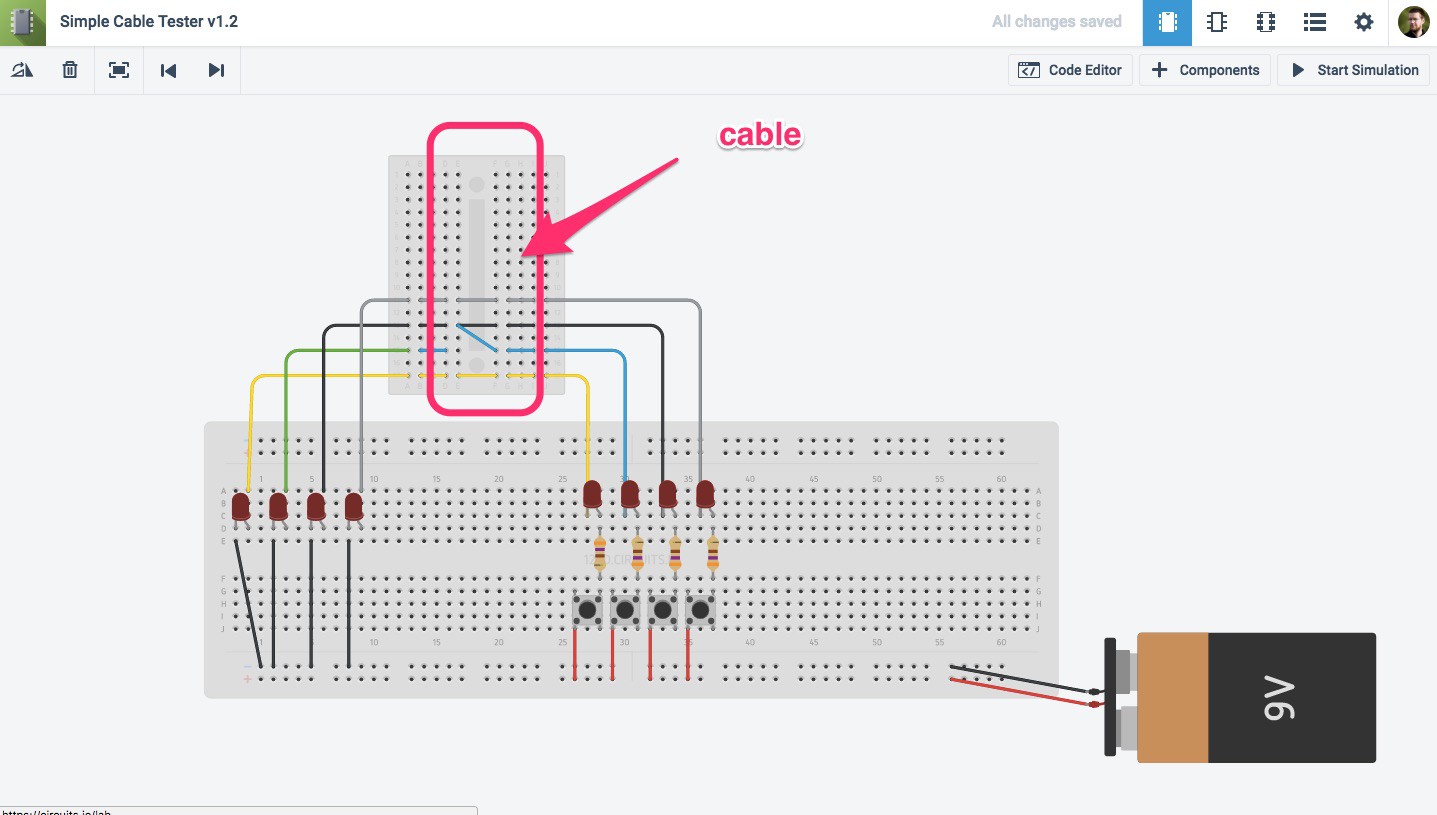 The new circuit needs a new box as well. But that is for another time.