This project is powered by RggBer which is the FPGA based development kit for embedded vision. Visit RggBer hardware specification project to have more information.
RGGBer campaign is now live on https://www.crowdsupply.com/jie-zou/rggber-dev-kit 
System level diagram of this digital camera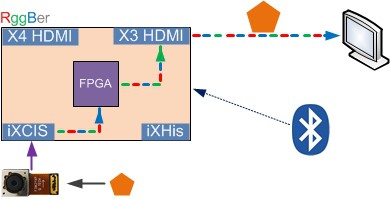 The image stream path is shown in below board level diagram in details. As the gray dash line, FPGA receives Bayer pixel data from iXCIS which connect to CIS module then stores it in DDR2 frame buffer. The orange dash line indicates that FPGA takes the pixels from DDR2 and processes them with de-mosaic then transmits the RGB888 data to HDMI TX chip.

FPGA project and MCU project are shared with you on github.

We have successfully verified OV5640 AF CIS module and OV5640 wide viewing angle CIS module on RggBer.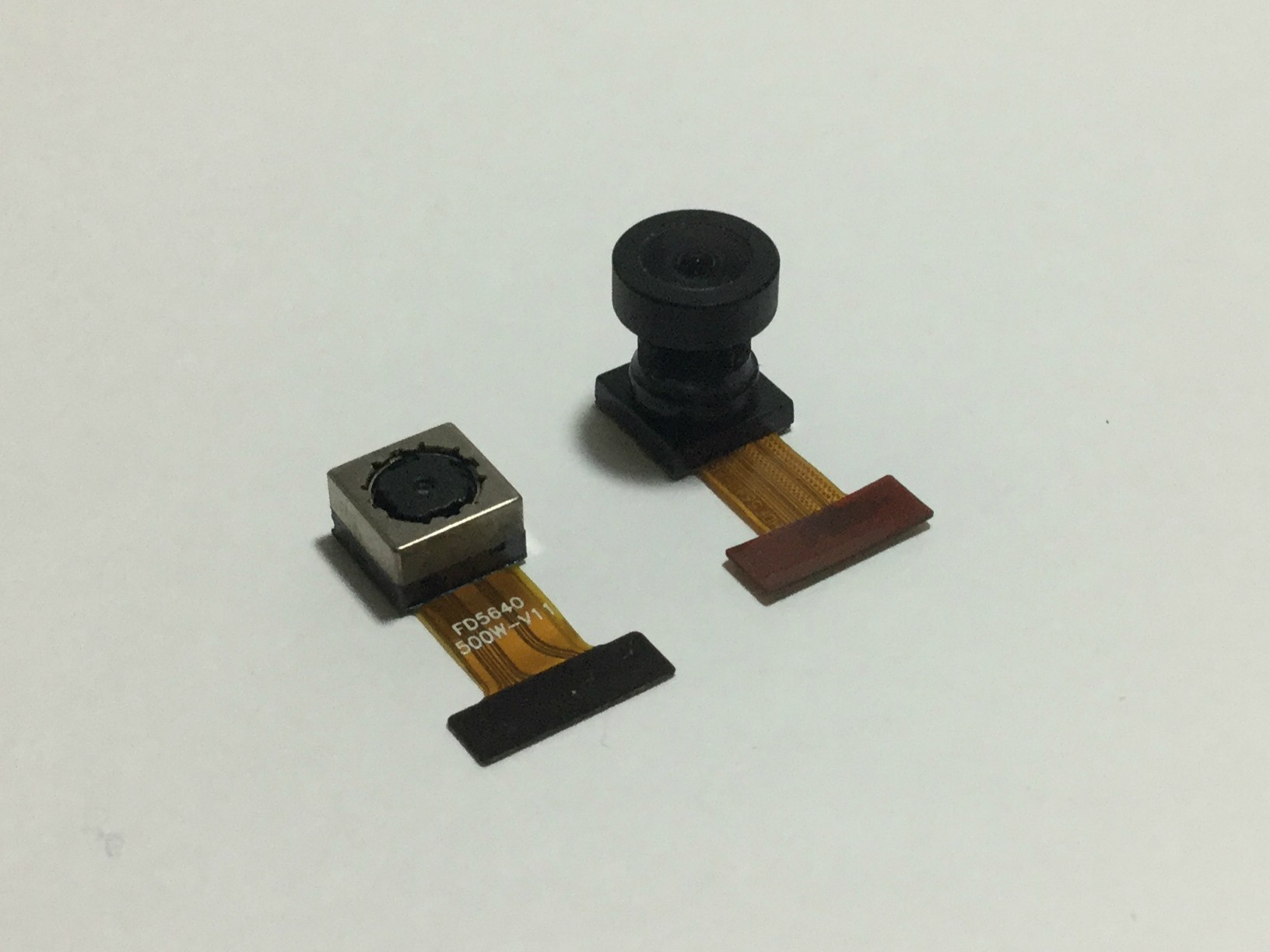 OV5640 sensor chip provides built-in AWB, AEC, AGC and AF. All these are controlled and configured by I2C port of MCU. FPGA is dedicated to timing critical task.

Let's have a look at the image quality.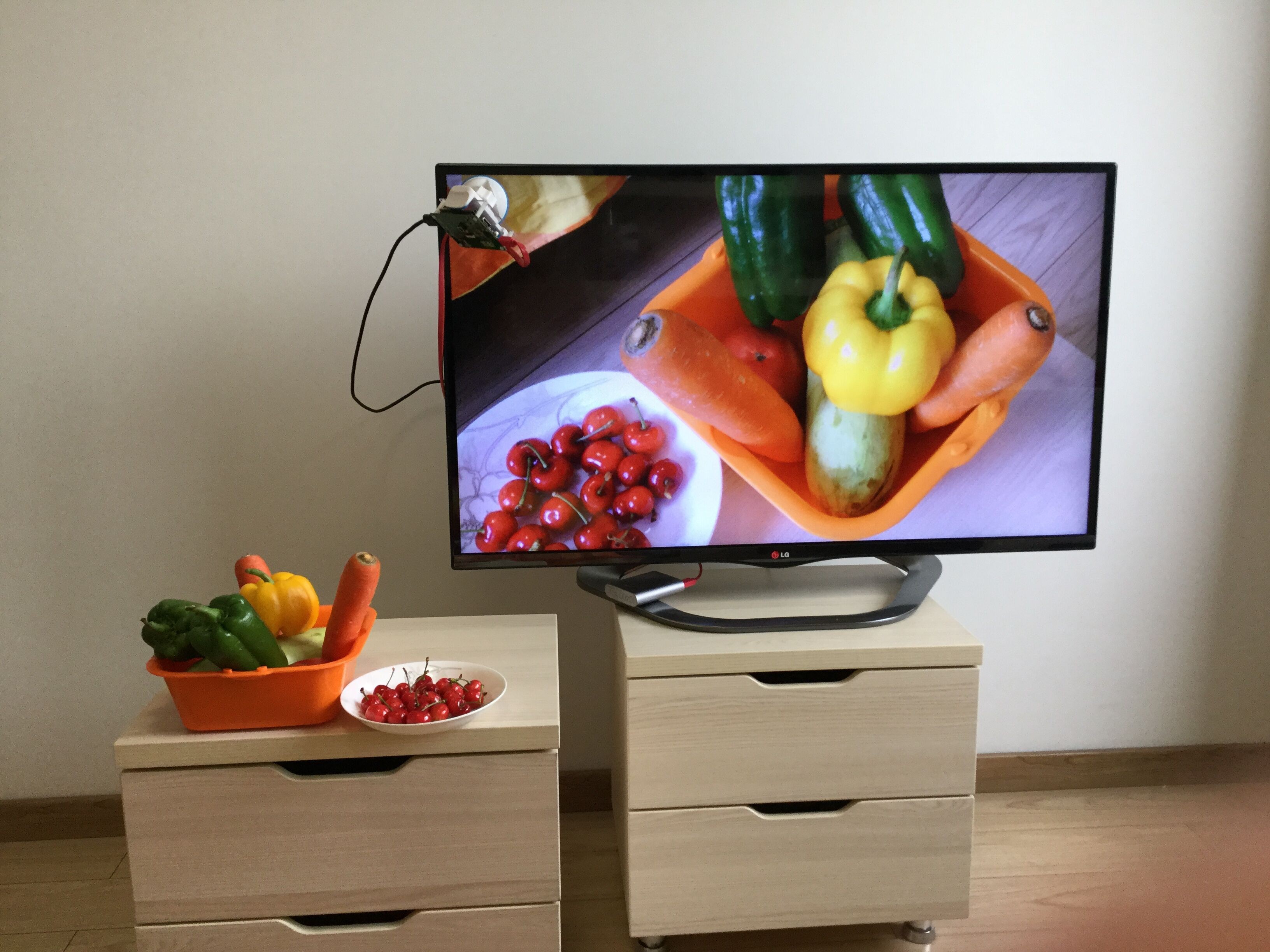 It is also a smooth video stream.

Auto focus to barcode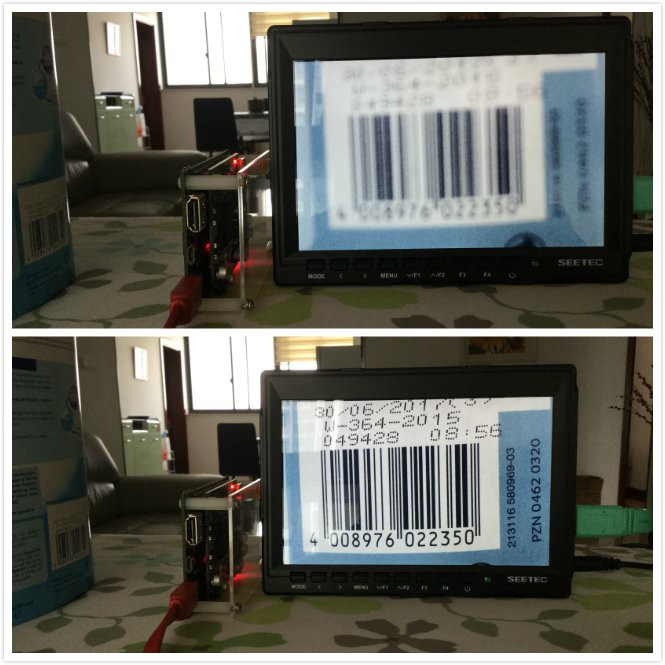 Auto focus to characters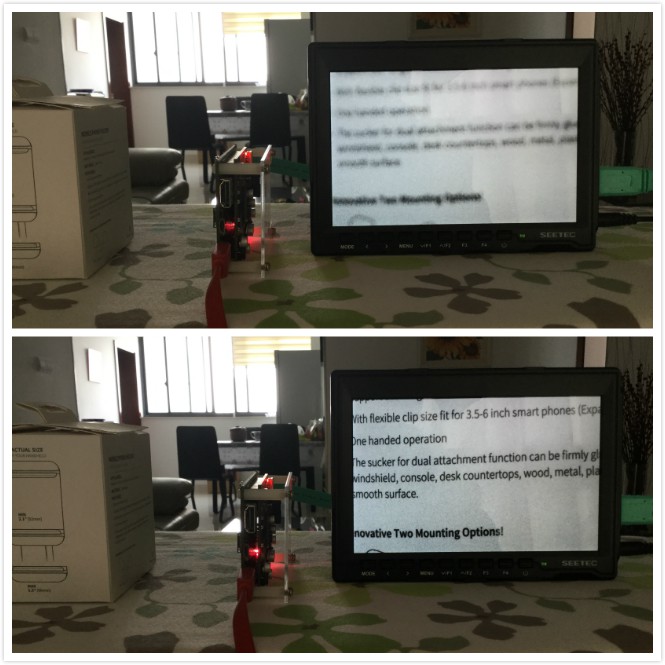 The speed of AF is about 3 seconds.