BeeTee made his way to Forward City Con in Foley, Alabama a couple of weeks ago. In between the cons I rebuilt his center foot and replaced his failed motor.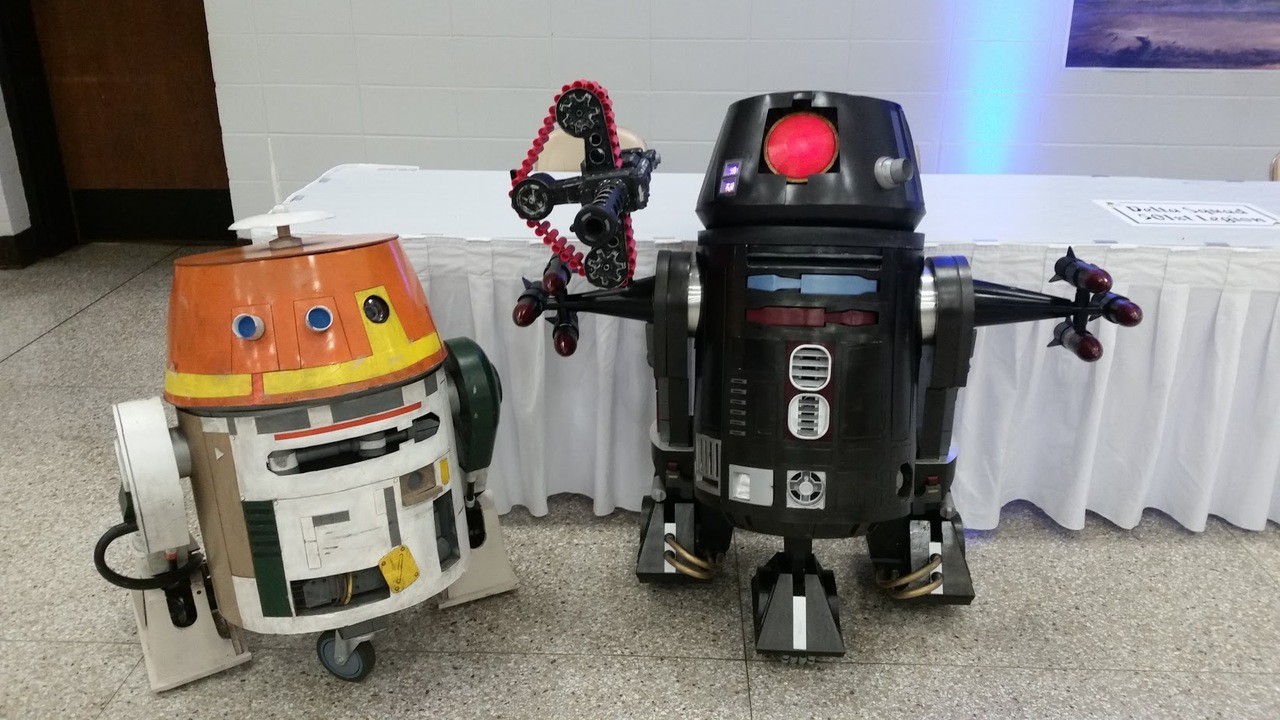 This was also his first con with the chain gun attached. I found a weak spot in my mounting. The glue gave way and the rocket salvo and gun drooped. I already fixed that with a proper application of PVC glue. I did not have his gun "working" for the event. The other droid guys and the 501st group backed out because of the threat of severe weather so I couldn't spare a few moments to reprogram the arduino and route a few new wires.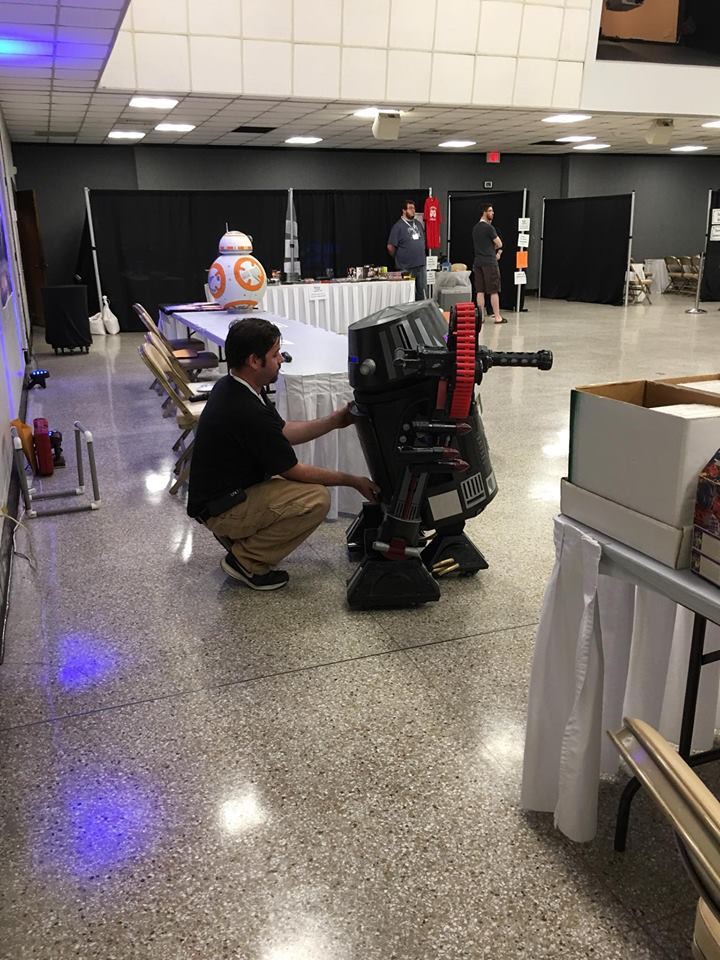 Here's a short video of BT-1's much improved movements. The only real problem left to solve is the fact his dome doesn't turn very easily now. I am not sure if the bearing is binding or if it is something else.