I've only got a few days left until the largest convention in the area and the one where I want to debut BeeTee. I spent a day wiring up all the electronics and motors.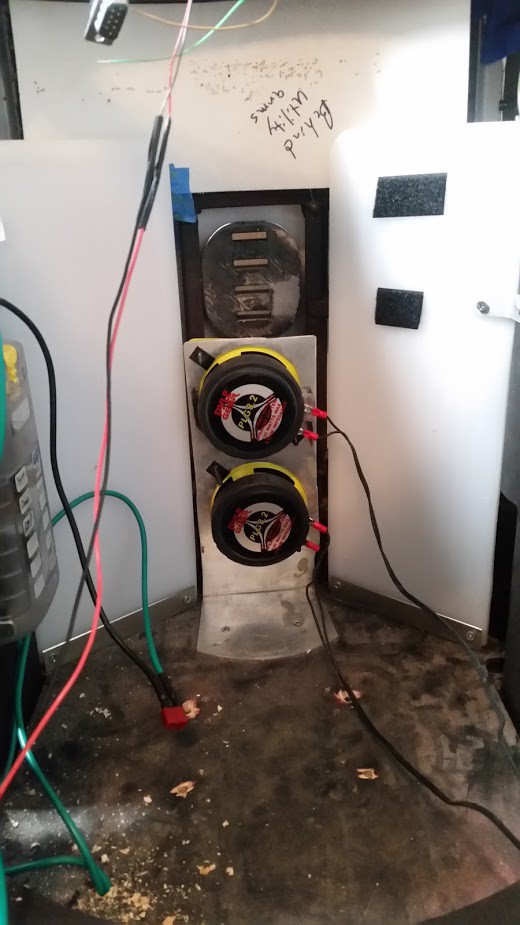 I cut a large cutting board in half and then used scrap aluminum c channel from a shower door that I was given when a neighbor remodeled their bath. The channel was screwed to the frame and then the board fits snuggly in and is screwed. I added an angle bracket at the top to keep it from wobbling.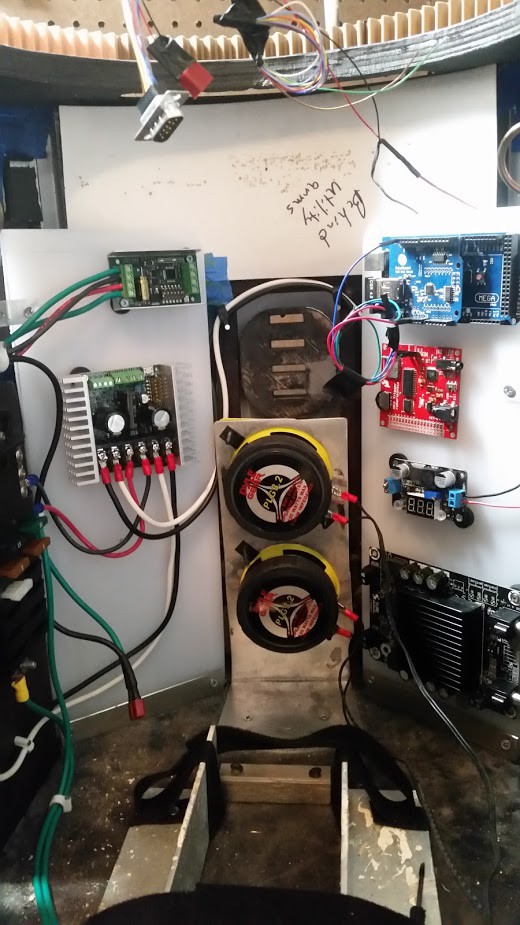 The current electronics were mounted with room to expand when I get his foam weapons functional. 
The electronics were finally finished along with the 12v 20Ah battery. Then I tested BT-1.