The project made some progress in the last few months. I had board revision 2 manufactured by @Elecrow and got it to work with 'only' 2 wire mods. I had changed the voltage level shifter to a 74LVC4245 and added some protection to the video output. The 2Mbit Flash found a home on the board and is responding to SPI commands. And the IO voltage gets used for the level shifter, this makes the shield compatible to circuits that run with less than 3.3V. Also some progress was made on the software side. I have the configuration for NTSC 320x200 running in my own code. Display of the VLSI test image and text output is functioning.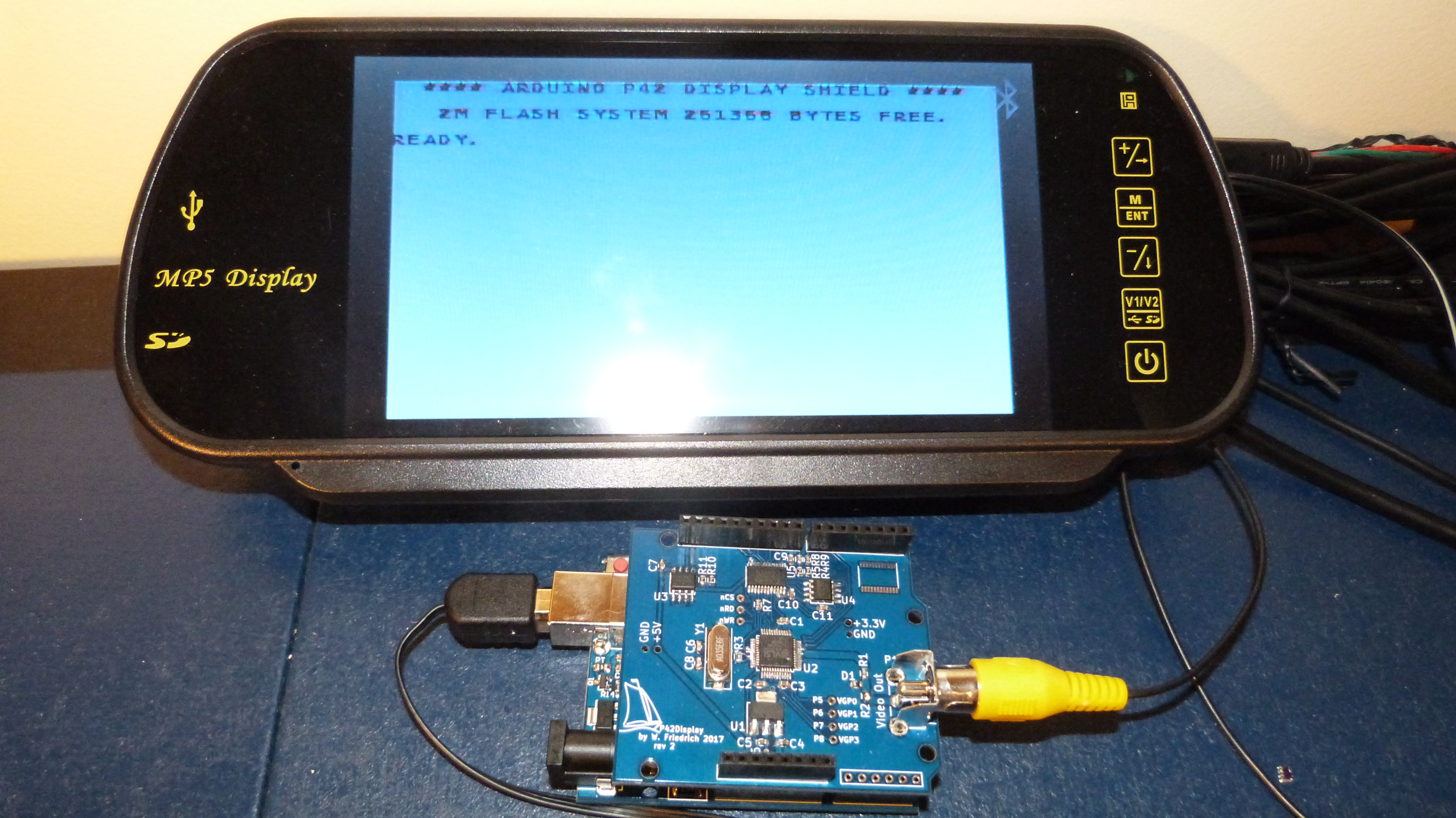 Text output on my new 7" display. Now I can work on my desk instead in front of the 40" TV.
And a scope plot of a nice NTSC video signal displaying the color test image.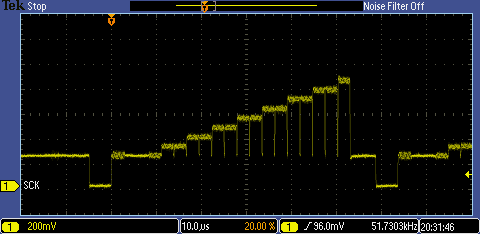 Todo: Add an instruction on how to generate a bitmap font and upload into Flash. 
SW todo: Get a PAL configuration and higher resolution set up. Also image display will be a feature.
Rev 3 is removing the wire mods.