My cramped workshop / garden shed is in desperate need of an extra worktop and more shelving space. So I decided to combine the two in a compact and simple workbench design. A simple frame of 50x75 mm beams supports the legs. Everything except the worktop is glued and screwed into place to ensure stability. The surface is made of laminated chipboard from an old IKEA table. I will add a sheet of plywood on top of that as soon as I can find some decent pieces in a dumpster. I've added a 5cm high wooden fence around the back, left and right edges of the worktop so stuff won't roll off and disappear. The shelf is made out of some melamine boards I salvaged last week. It offers enough space to store my mitre saw and router and my box of offcuts snugly fits below it.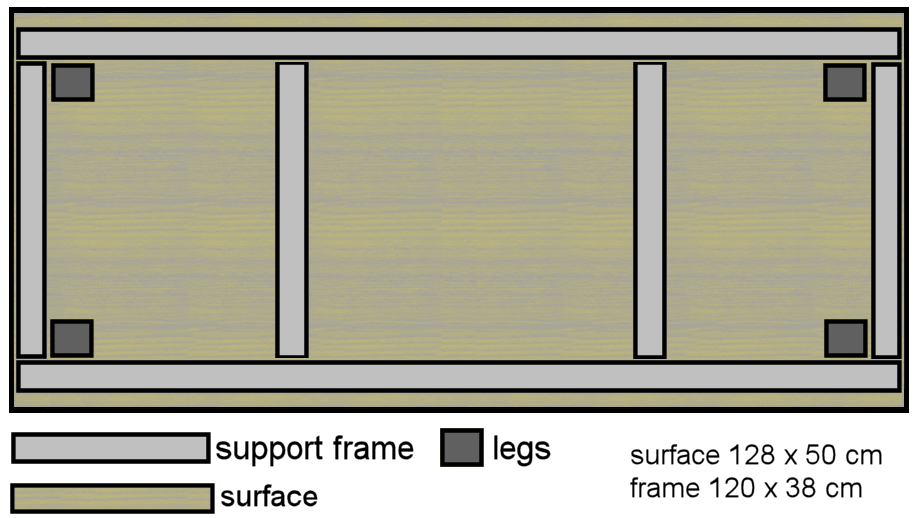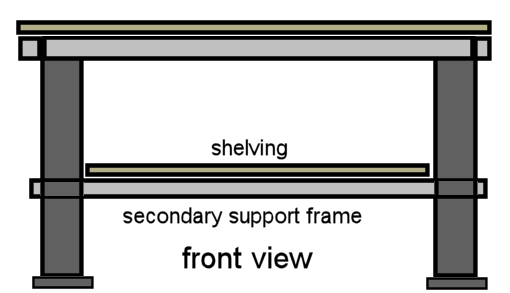 Because I mostly used a mish-mash of recycled wood, the bench does not look pretty. But it is very sturdy, stands stable on the rough floor and is pretty much level thanks to some subtle shimming of the worktop. I've just finished building this bench and really like it a lot. It's the first piece of furniture I've ever made and it is quite practical as it exactly fits the available space, doubles the available surface to work on and also increases and upgrades the storage space. And the entire build only cost me 10 euro for the support frame wood plus a bunch of screws and some glue.
I call that a winner.