I recently bought some cheap plastic storage bins for my screws, nails and such. As soon as I had them mounted on the wall of my shed I realized I could just as easily have manufactured something similar from my stack of salvaged scraps. I picked some irregular shaped pieces of 1 cm plywood that were pretty much useless for anything else and worked out how to saw it all up.
I managed to get enough pieces out of the material at hand to make seven small bins.
TIP : when making several identical pieces, it saves a lot of time and energy if you repeat each step for all pieces before moving on to the next step. So saw all panels, then drill all the holes and so forth.
So, after cutting all the panels according to plan I glued the edges, clamped them together and pre-drilled all the screw holes with a counter sink bit. Then I drove in all the screws.
Next I took a strip of 2 by 5 cm pine and cut it in half with a 45 degree angle. I chopped up one half of the strip into six pieces of approx. 7 cm. These pieces were glued & screwed to the back panel of all the bins. The other half was screwed to the wall.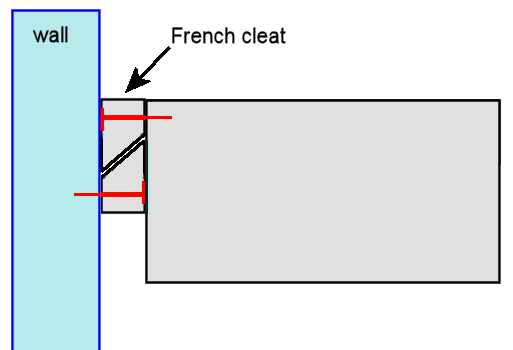 The angled edges will grip each other and hold the bins in place. Thanks to gravity, this so-called French cleat system works really well. It also allows you to take out or re-arrange the bins with ease.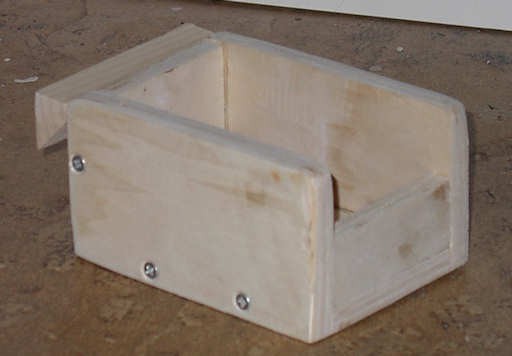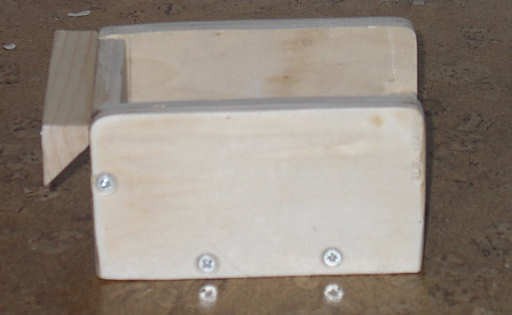 As you can see, these bins ain't perfect but they're perfectly functional and that's what I was aiming for. You could paint or varnish them but I'll probably won't bother. Now I just need to build at least 9 more...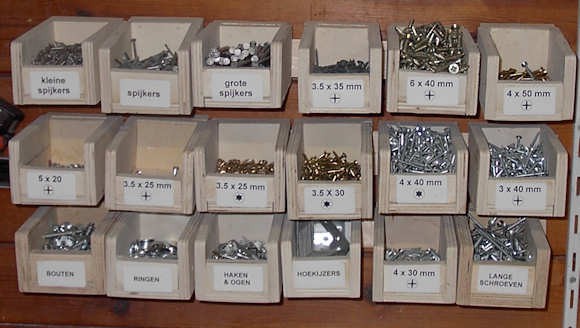 Done!