I threw together a quick breakout for the fl2k dongle so I can hook it up with all the connectorized microwave junk I've accumulated over the years from ebay.  There are min-loss pads on there for converting the 75-ohm output of the VGA channels to 50-ohms.  You can populate them with jumpers if you don't care about matching and want to avoid the 5.72 dB loss.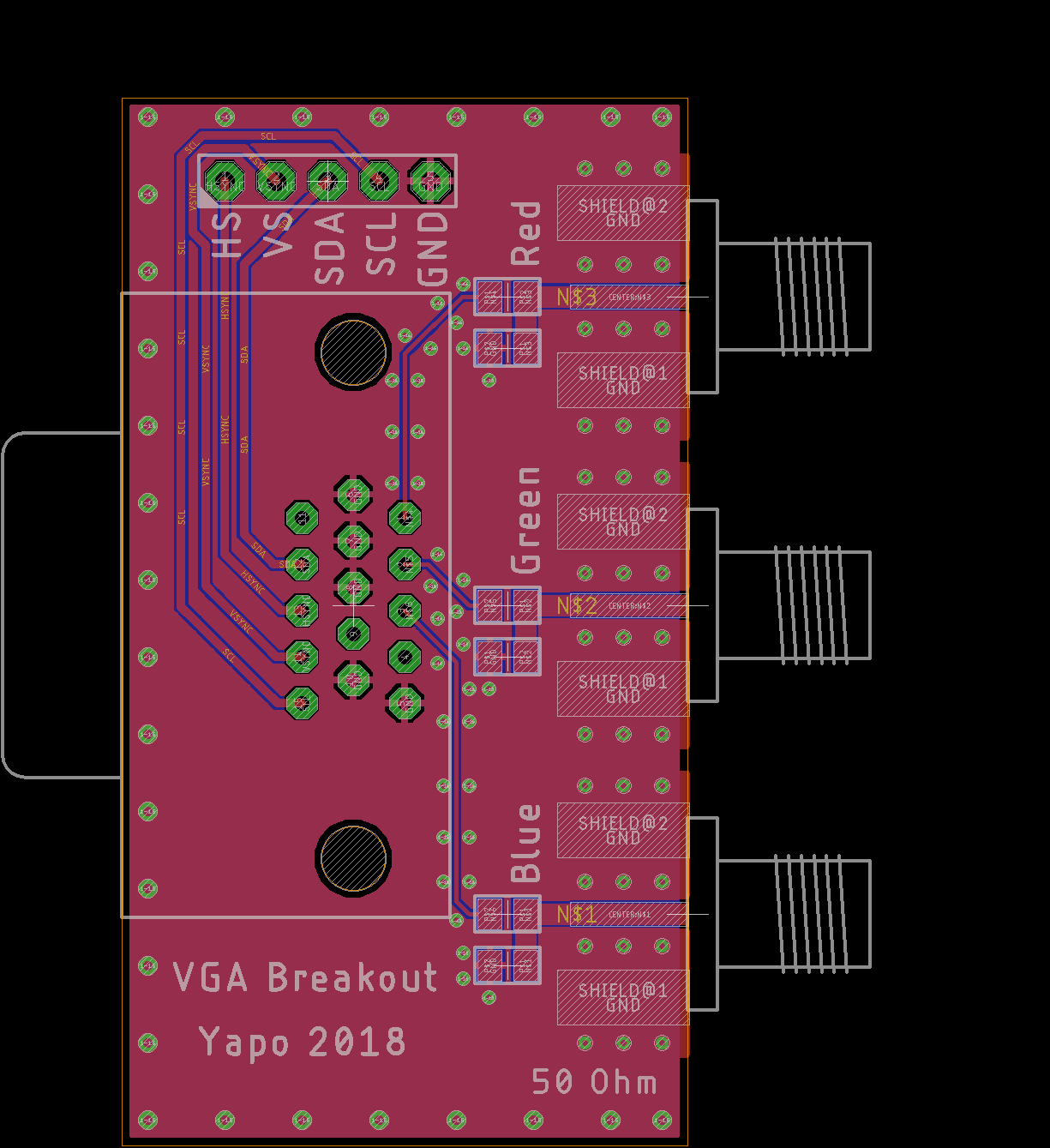 I also broke out the I2C lines and the horizontal and vertical sync for good measure.  This PCB should make quick experiments easier.  I'm putting the design in GitHub, but not sharing it on OSH Park yet because I haven't tested the VGA connector footprint.  Once it checks out, I'll share the design and post a BOM.
The 75-ohm traces taste like 75-ohms, and the 50-ohm traces taste like 50-ohms, at least according to AppCAD.

The osmo-fl2k code seems to just use the red channel at this point, but I can imagine using two of them for I/Q outputs, which would be pretty cool.  Maybe you can even do some primitive beam forming with just three outputs?

Here's the schematic:
It's really embarrassingly simple.
I cribbed the matching pad design from this Maxim app note.  I used to enjoy working through the algebra for those kinds of things, but lately I don't feel like spending the time.

I also sent out a lowpass filter design, which I'll write up in a separate log.