ESP32 is quite powerful MCU but unfortunately at this moment Arduino environment cannot make it show ESP32's full ability. Very quick way to maximize ESP32 power is using ESP-IDF, the Official development framework for ESP32. It can work on Win, OSX, and Linux and here I would like to show the flow how to program ESP32 by esp-idf on OSX.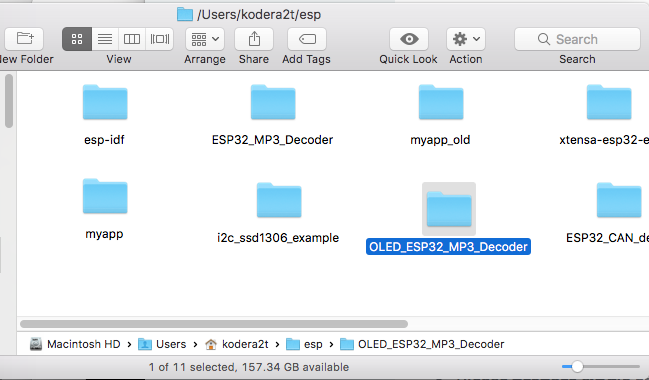 Here I would specifically show the case of WiFi web-radio application with OLED display, which can be downloaded from GitHub. After finishing esp-idf environement arrangement, you can put the project folder within esp folder as show in the above picture...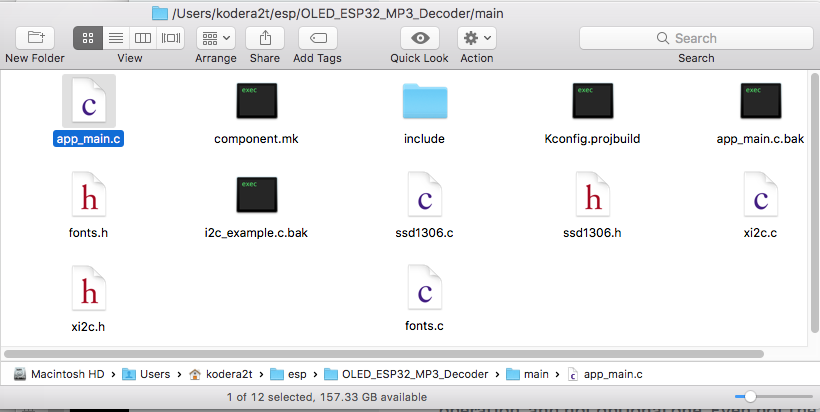 Inside project folder, you will see lots of files and here app_main.c is the main C source. If you installed Xcode, may be C is associated with Xcode and you can edit source (not compile) by Xcode comfortably.
If you want just try web radio by my board, you can skip C-code editing but just type
make menuconfig
will show...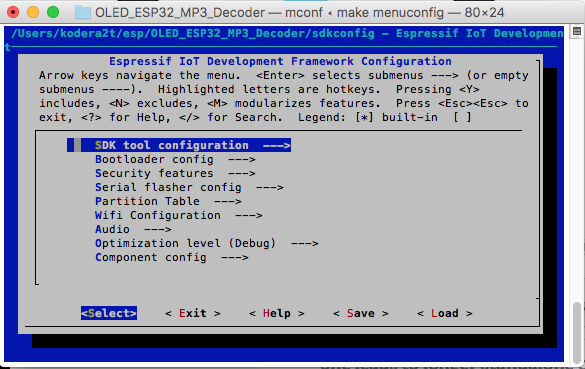 the blue-backed menu in console. Yeah you can remember linux kernel compiling in tens years ago! If this menu does not appear in console, your esp-idf environment is incomplete. Please re-check Espressif web site procedure.
You also can change it through source code editing but it is quite handy to change SSID and password for WiFi connection by this menu.
Please change SSID and password matching to your environment.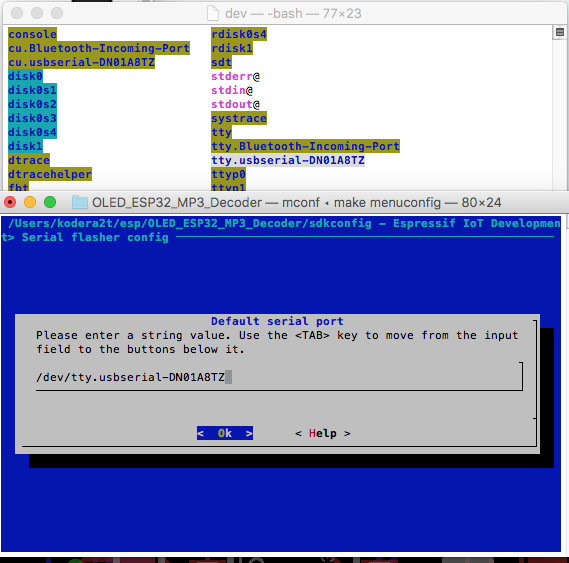 If your application does not need WiFi connection, you don't need to touch the previous procedure of SSID/password, but this "Default serial port" should be matched to your ESP32 board. Every time changing board, please check serial device by just "ls /dev/" and find serial device recognized by OS. (In Windows, it may be /dev/COM4 or something.)

After editing/saving everything you need, exit menuconfig and just type
make -j5 clean; make -j5; make flash
"-j5" is suitable if your computer has quad core or more, and it will boost-up compile.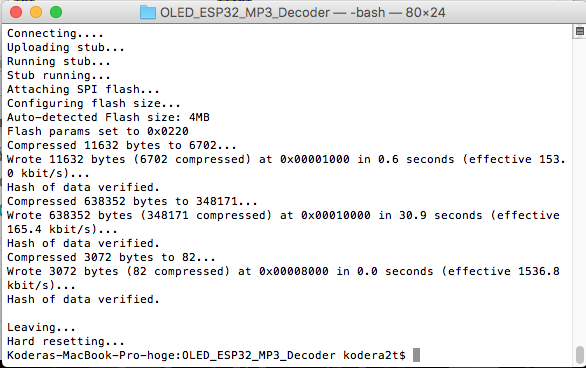 After minutes, you will be backed to command prompt after binary uploading. If no error and seeing "Hard resetting..." then new binary is uploaded to ESP32 successfully!! Have fun1