Overview
The diagram below provides an overview of the module:
Features:
Bus Voltage Measurement
EGT Thermocouple 1
EGT Thermocouple 2
Engine RPM
Engine Hours / Hobbs Meter
Engine On Time since started
Maintenance Timer
Fuel Level
Water Temperature
Relay Output
Open Drain 1 Output
Open Drain 2 Output
Fuel Flow Instantaneous
Fuel Flow Average since started
Time to Empty Tank (fuel endurance)
Range to Empty Tank (fuel range)
Fuel Burned
---
Schematic and PCB
The schematic is shown below. Source files are in the GitHub repository.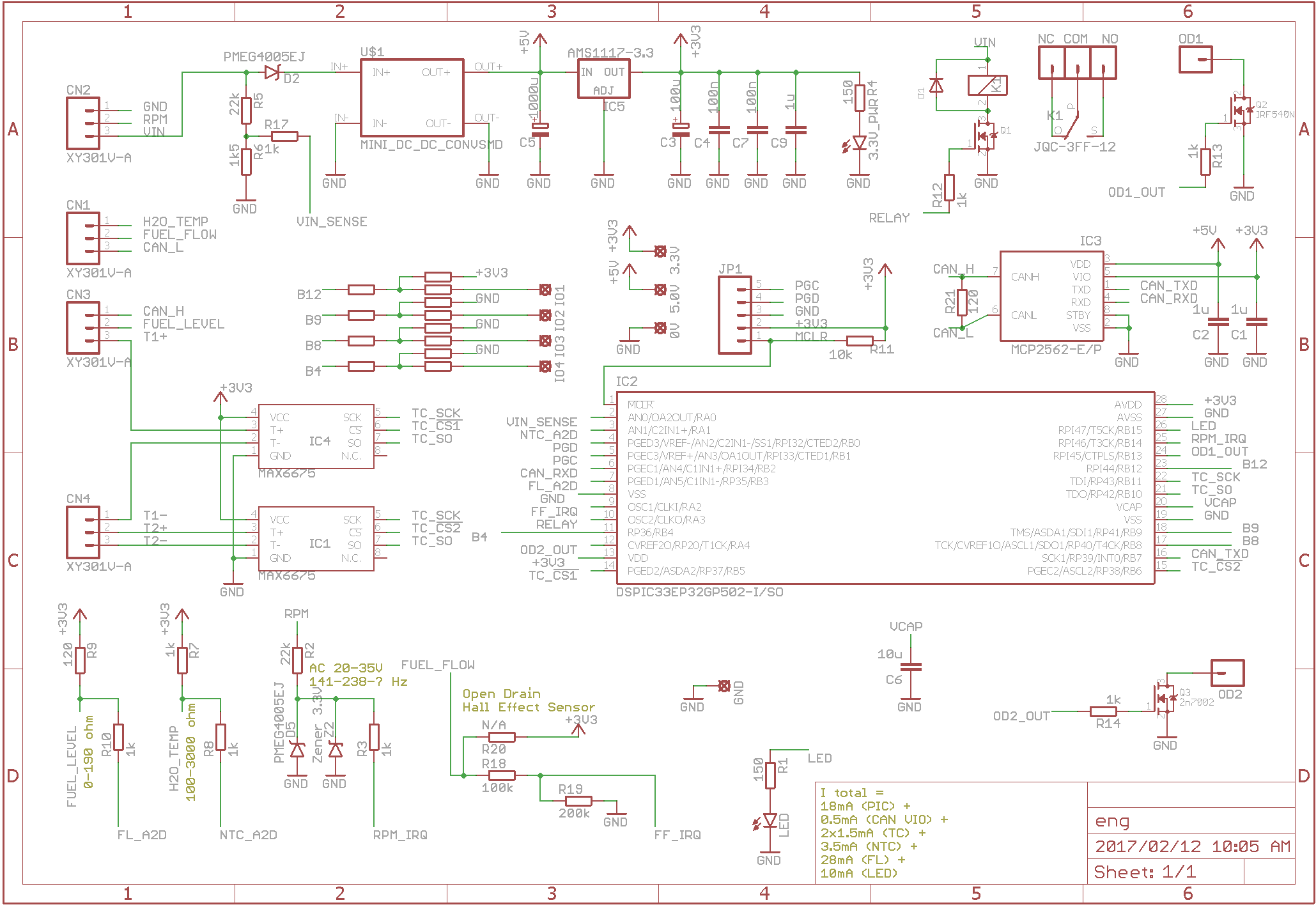 ---
Mechanical
I designed the engine interface module PCB to fit into the Hammond 1591 ABS Flanged Enclosure (86.24 x 57.04 x 24.25mm, RS Stock no.: 818-0523).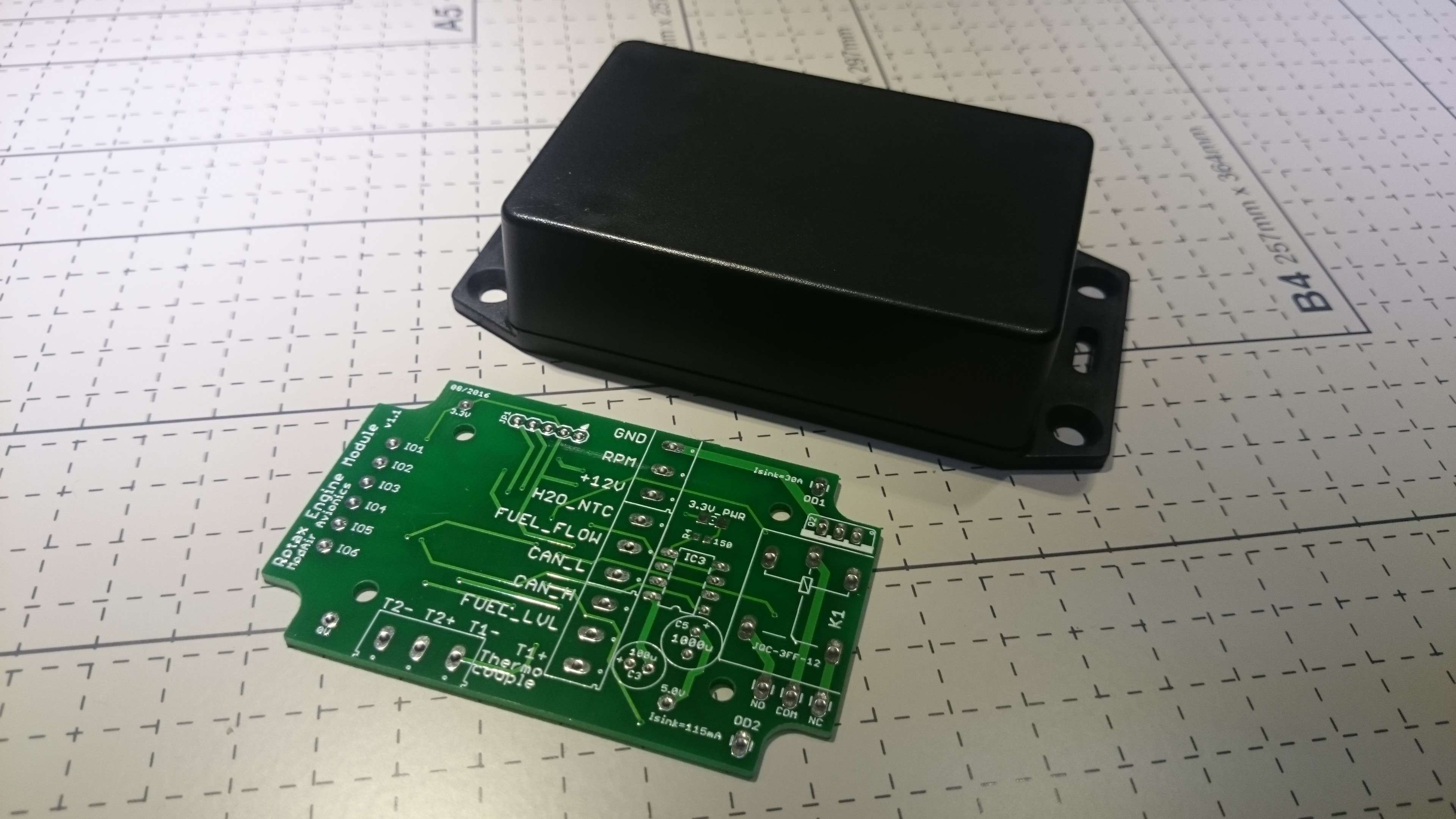 Pictures after assembly are shown below: