Once I bent all the metal parts, the fun Begins! I stayed up all night putting this servo together. The fit of the parts went quite well actually. The biggest problem was me not following my build plan because I was too lazy to print them.... Yes, yes I know RTFM. Now the USB port on my board is not facing out. This feature would be nice to have because I will be programming it soon enough and flashing the board will be cumbersome.

Here is the servo 1/2 assembled: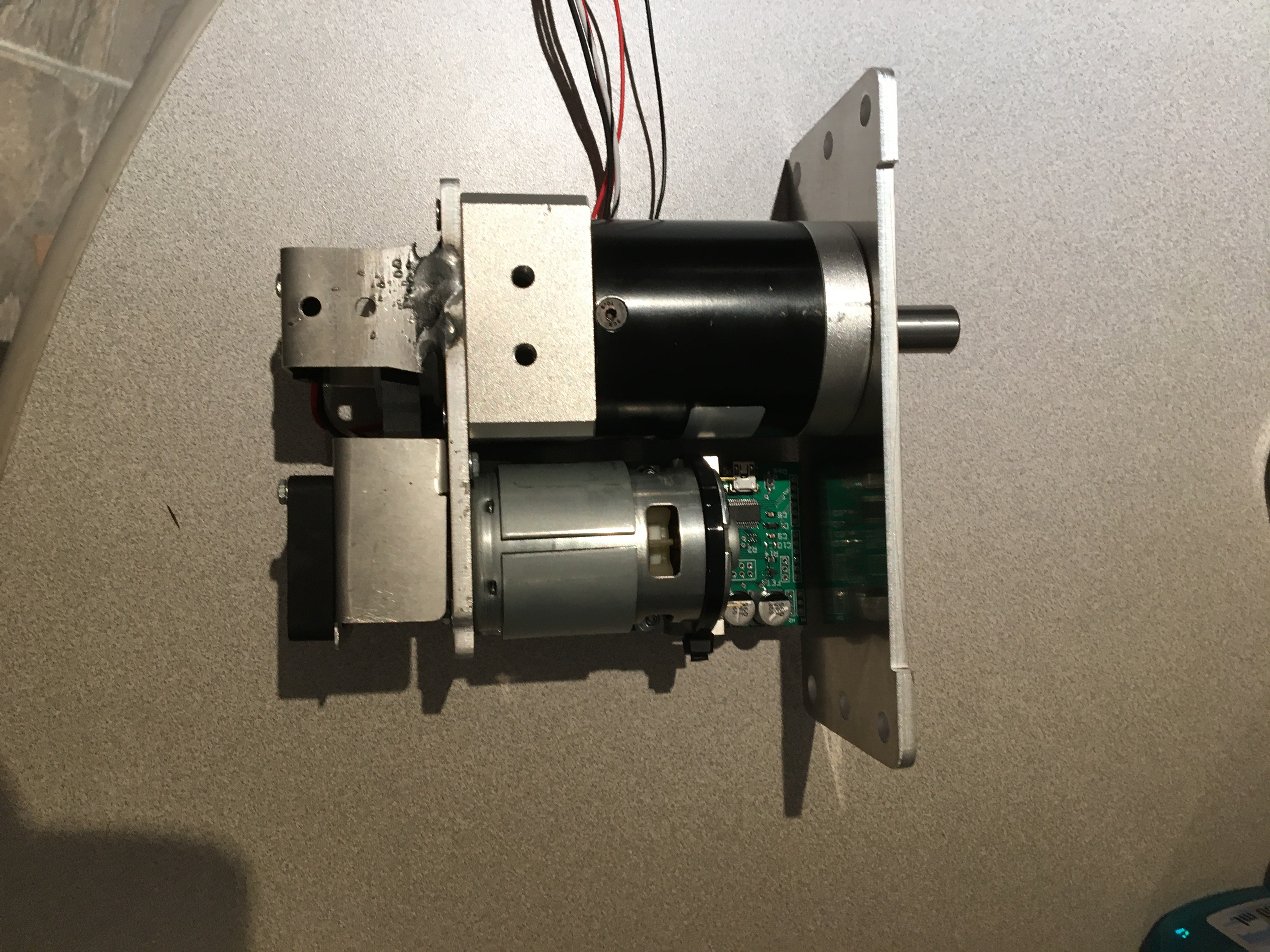 The aluminum welds are not the best but if anyone has done aluminum welding they will definitely point out that this is not for beginners (I would put myself as an intermediate).

This next picture is me holding the servo so you can get a sense of scale.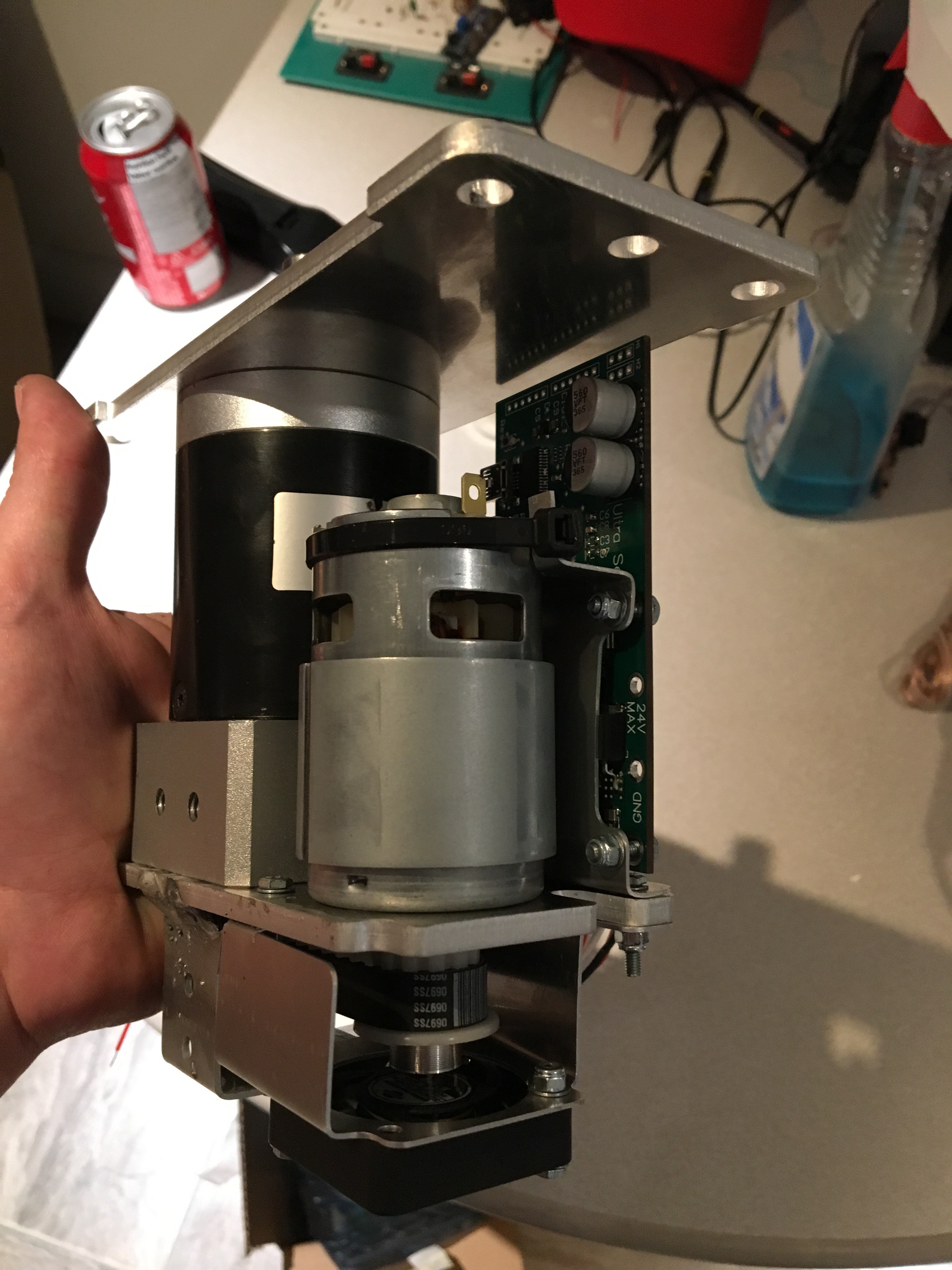 Hard to believe this thing will generate 60 ft*lbs! I was real excited at this point, so I tried to explain it to my wife. It turns out that she does not have the same enthusiasm as I do.

The pulleys are press fit onto the shafts and in all fairness I was skeptical of the press fit charts but it worked like a charm. Here is website that I used to make the gearbox adapter and pulley holes:
http://www.engineersedge.com/class_v.htm

The circuit board on the servo may look good but it is not functional right now. I have started to play around with it but it was not a successful first try. I am still troubleshooting it but I hope to have an update tomorrow night.