The robot chassis is an open source design utilized from thingiverse. Please note that the 3d model was originally designed by user outcastrc on thingiverse, it is not my design. The electronic parts include an Arduino Uno or Mega (Can be any other arduino as well), an ultrasonic distance sensing module, a bluetooth module for controlling via a mobile, continuous servos for driving. The drive is differential drive and the kit can be easily programmed using Ardublock an open source drag and drop tool for programming.
The robot has three components
1. The 3d printed chassis
2. The electronic parts and sensors
3. The programming environment
All of these components are completely open source and can easily be used by anyone to create their own kit and start to learn about robotics, programming and electronics.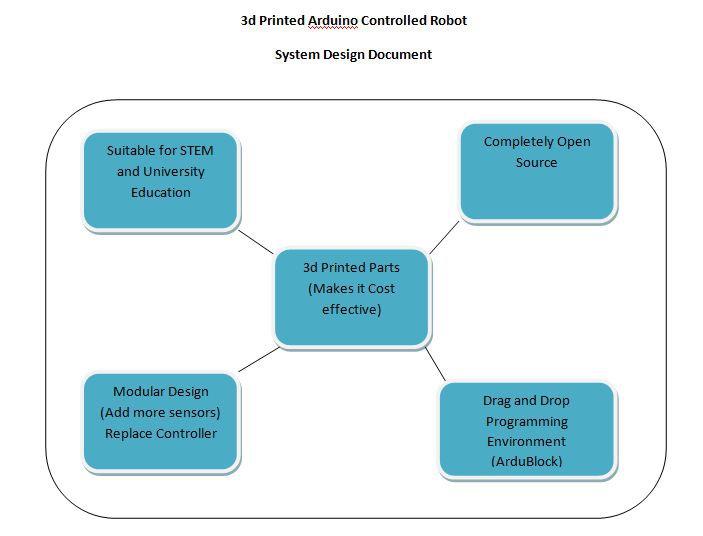 Here is a video
Here is a video of kids using this kit in a workshop.