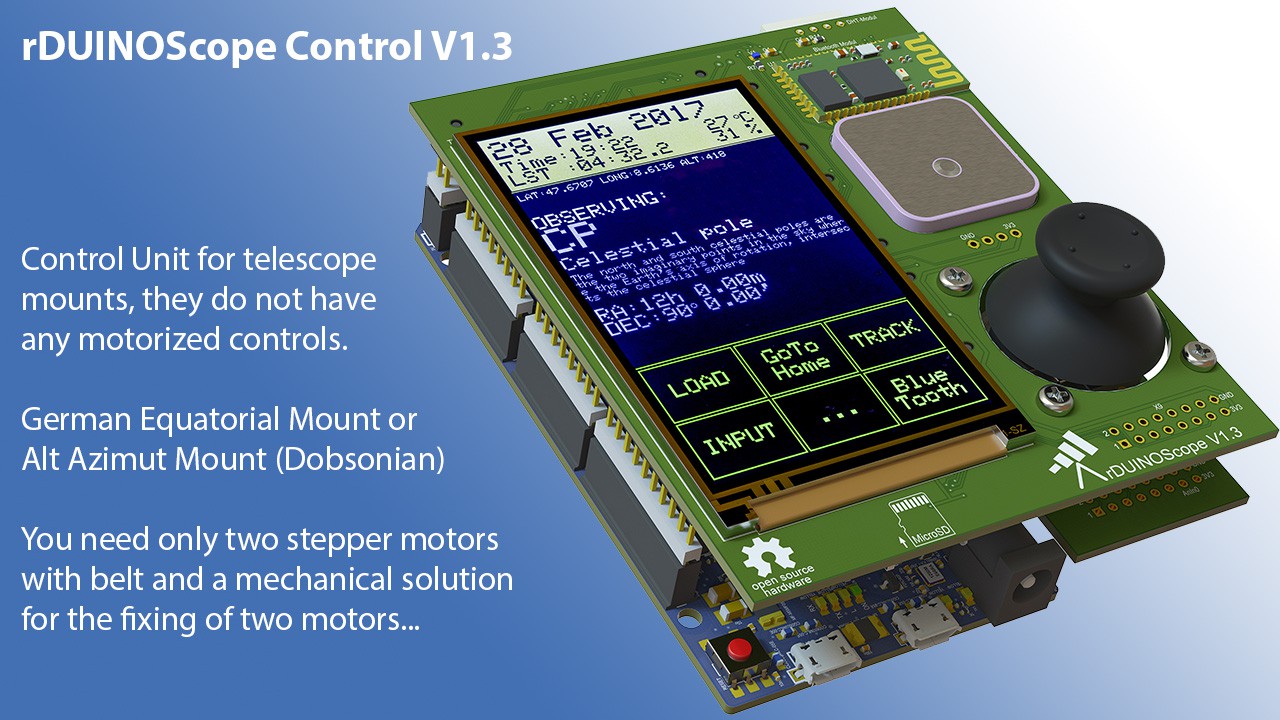 This hardware design is for the open source project of "rDUINOScope", designed by
Dessislav Gouzgounov (Bulgaria) and with helping of community of over 150 members!
The whole Project Home is here: https://hackaday.io/project/21024-rduinoscope


The "rDUNINOScope Control V1.3" Unit works only with Arduino DUE or compatible Boards and the "rDUINOScope" Software!

The Stepper Motor Driver section is designed for max 1A / phase (2A / Motor).
The Driver (Texas DRV8846) is configurable with up to 32 Microsteps.
No external Heatsink needed, beacuse the PCB has the same function and it is big enough.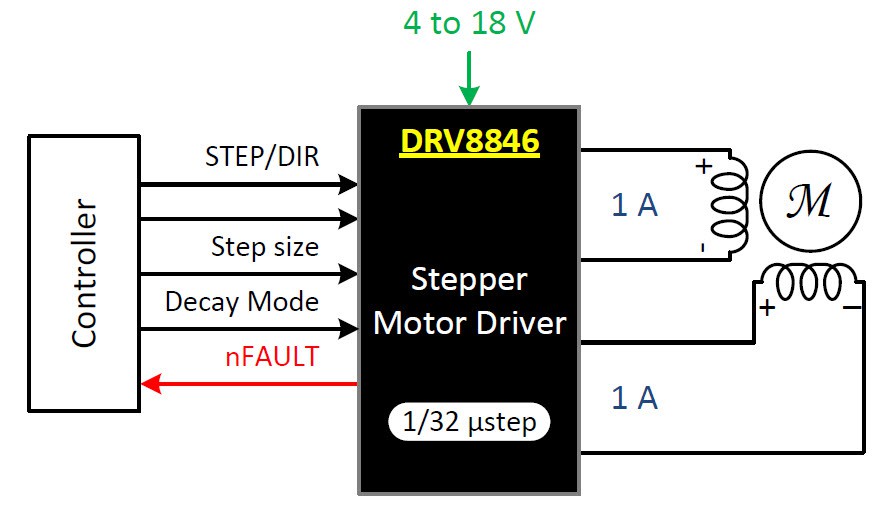 Each Motor is secured with "Auto-Reset" Fuses, because of short of the wires and / or overdrive of the Motors.

My tests have shown that, in my case, 1A / Phase is sufficient for NEMA 17 stepper Motors.
If we need more Motor Power (NEMA 23/24) then we can connect a "Bosst-Stage"
for up to 4-5A / phase!

Because the system is designed modular, we can very easy change the Motor Driver Unit to other Driver like TMC2660 with up to 256 Microsteps, SPI control and higher Motor current, thus we get many Arduino Ports free for new Hardware control...

The Full-HD Videoclip ist here:

http://www.global-motions.com/video/rDUINOScope-Control-V1.3-1080p.mp4