As my boards start to run out, I had to order new ones. On this occasion, I made some changes to the boards, mainly:
The SD card can now be switched off via a small MOSFET. An SD card can draw a lot of power for battery-powered applications, so having the option to turn it off is nice. The MOSFET is connected to PA1 and is shorted via J5 per default, so the MOSFET isn't required.
There's way more silkscreen text. The backside had free room which I used for some helpful labeling.
Minor improvements of the layout, of course.
The overall look hasn't changed much from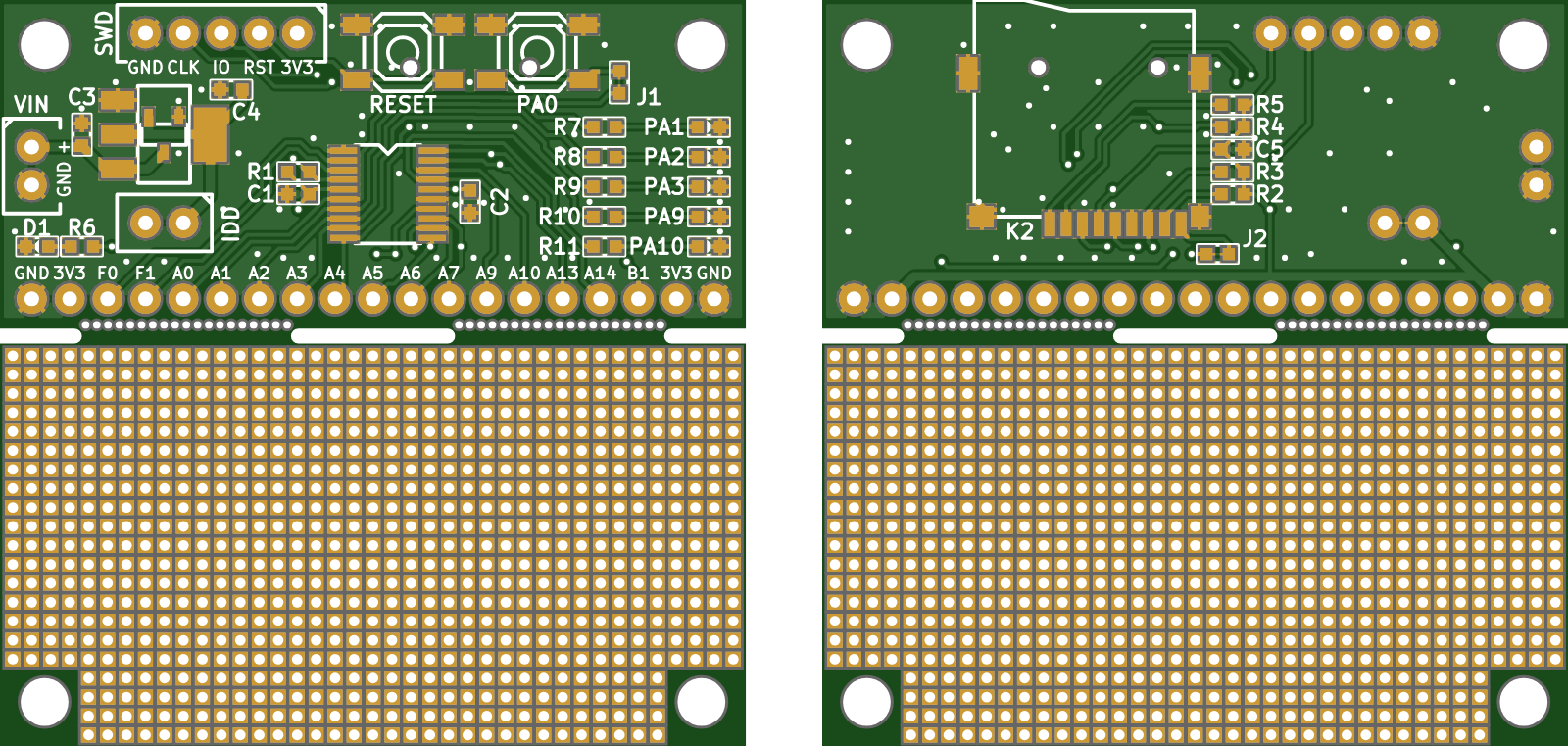 to