Hi,
here are the PS/2 Harry Potter mouse details.
The mouse glows red when you move it : it shines between the buttons and lights the harry potter logo, which is transparent.  Should I used it in this project, to control filters, pitch, balance, volume or reverb depth? 
Or maybe it deserves a project on its own ? Maybe I should open it up, and try to mod it ?
You judge, here are the photos:
 MOUSE NOT POWERED :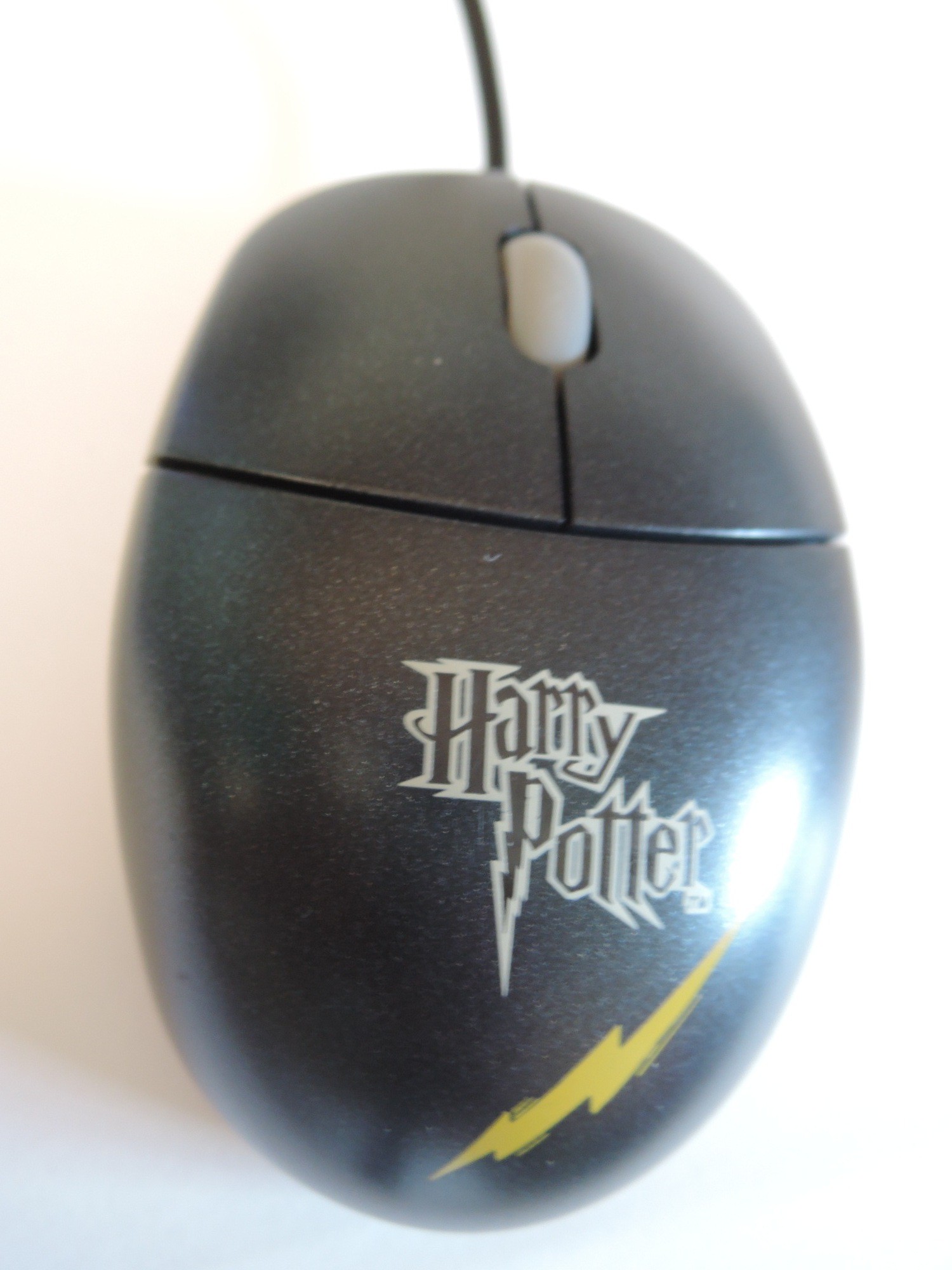 MOUSE POWERED, NOT MOVING: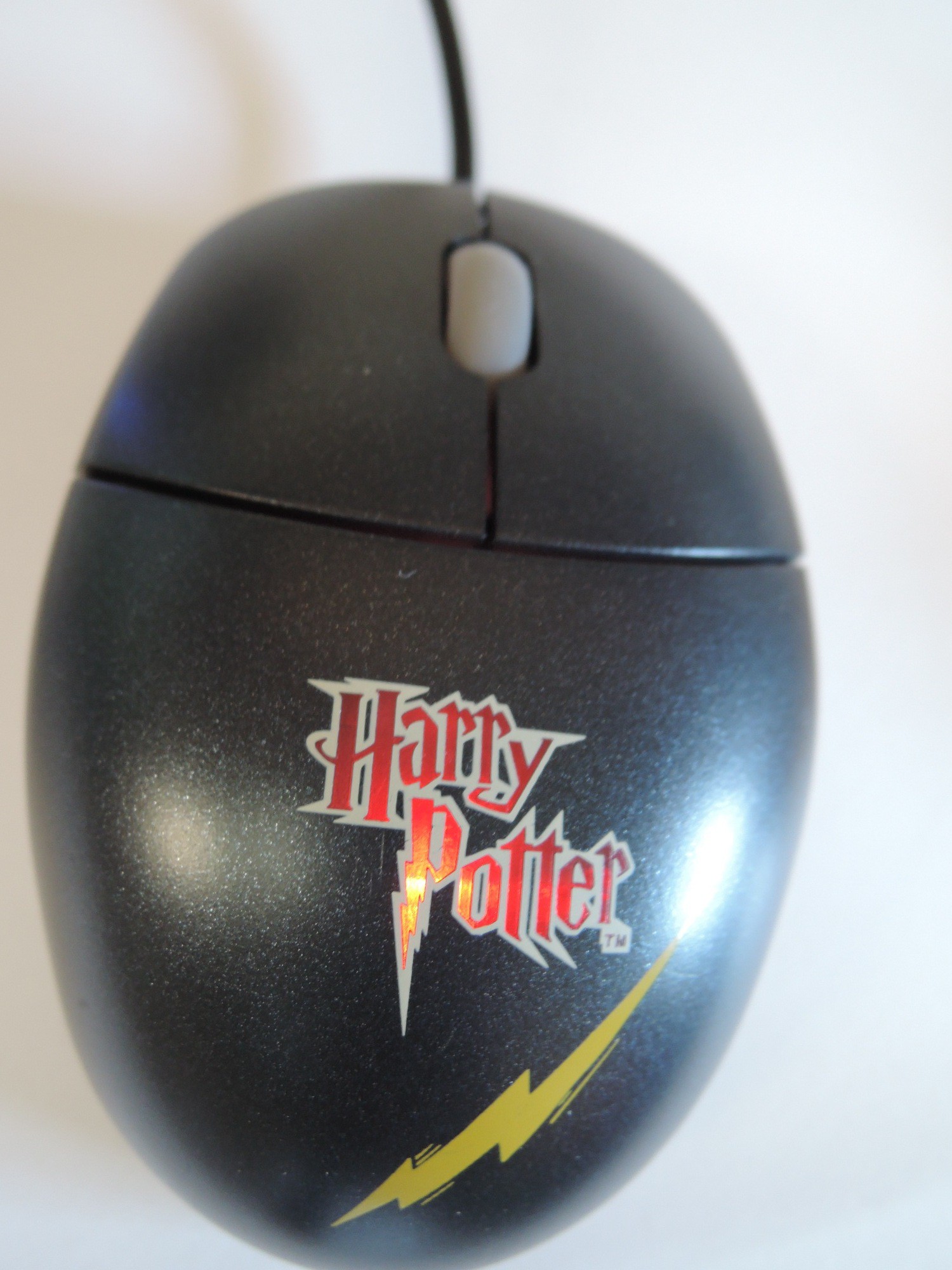 MOUSE POWERED + MOVING :