Yay! Our pilot run PCBs arrived. Finding a PCB manufacturer was not as easy as we hoped, mainly due to our special demands like
red solder mask
ENIG finish (it just looks great with the red solder mask, right?)
1 mm PCB thickness
half-cut holes / castellation (this was the deal breaker for most manufacturers)
Also we really didn't want to set the panels ourselves so having it done by the manufacturer was also a big plus.
And all that of course for the cost of under 1$/piece in volume (the pilot run was not that cheap of course).
In the end we had them made at PCBway.com (that's a ref link, just so you know) and we are pretty pleased with the results.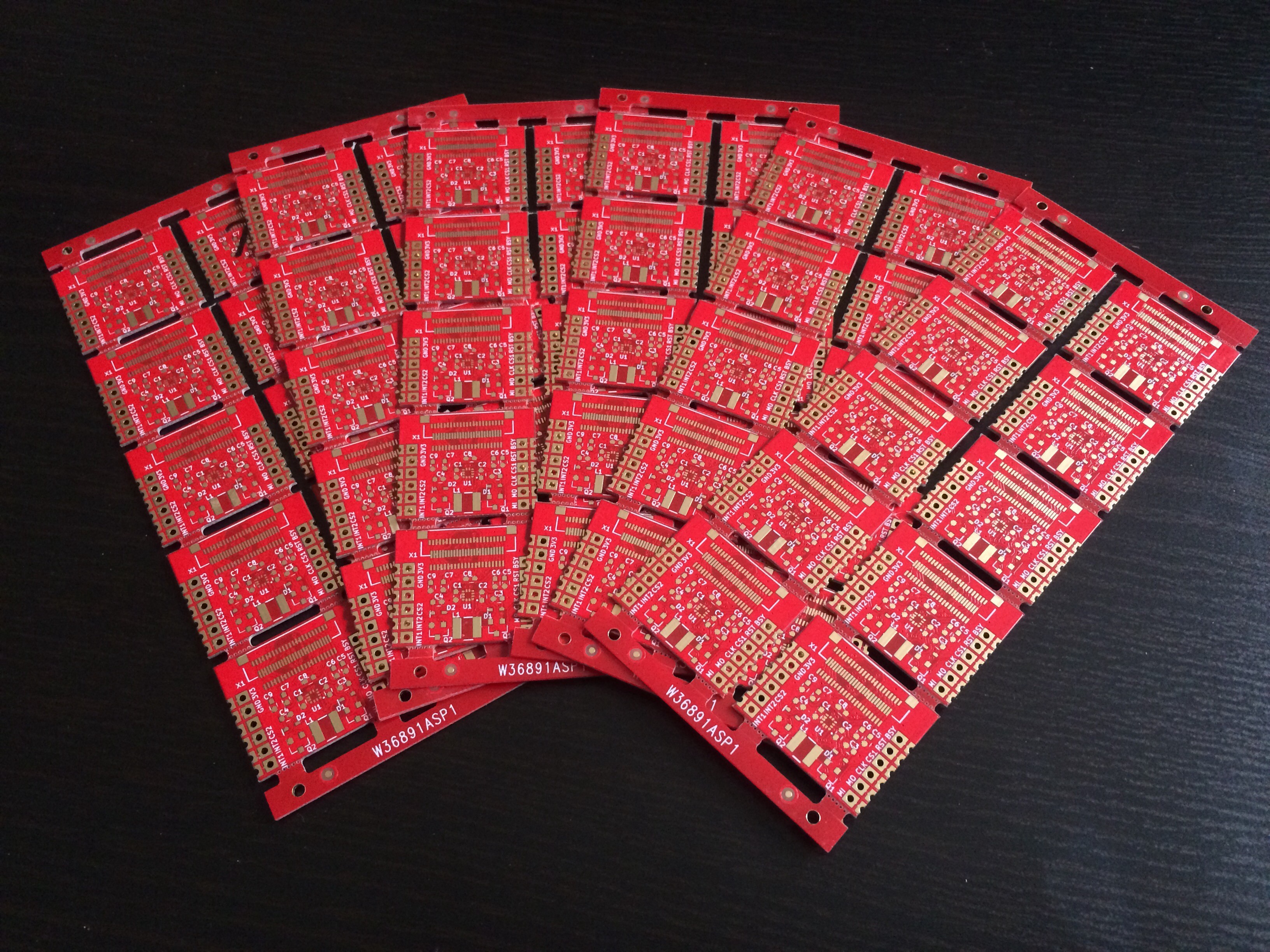 We ordered them in handy 2x5 panels, because we thought 10 pieces was a good number of circuits to handle at a time.
We want to assemble the pilot run ourselves so we got a stencil at OSHstencils.com.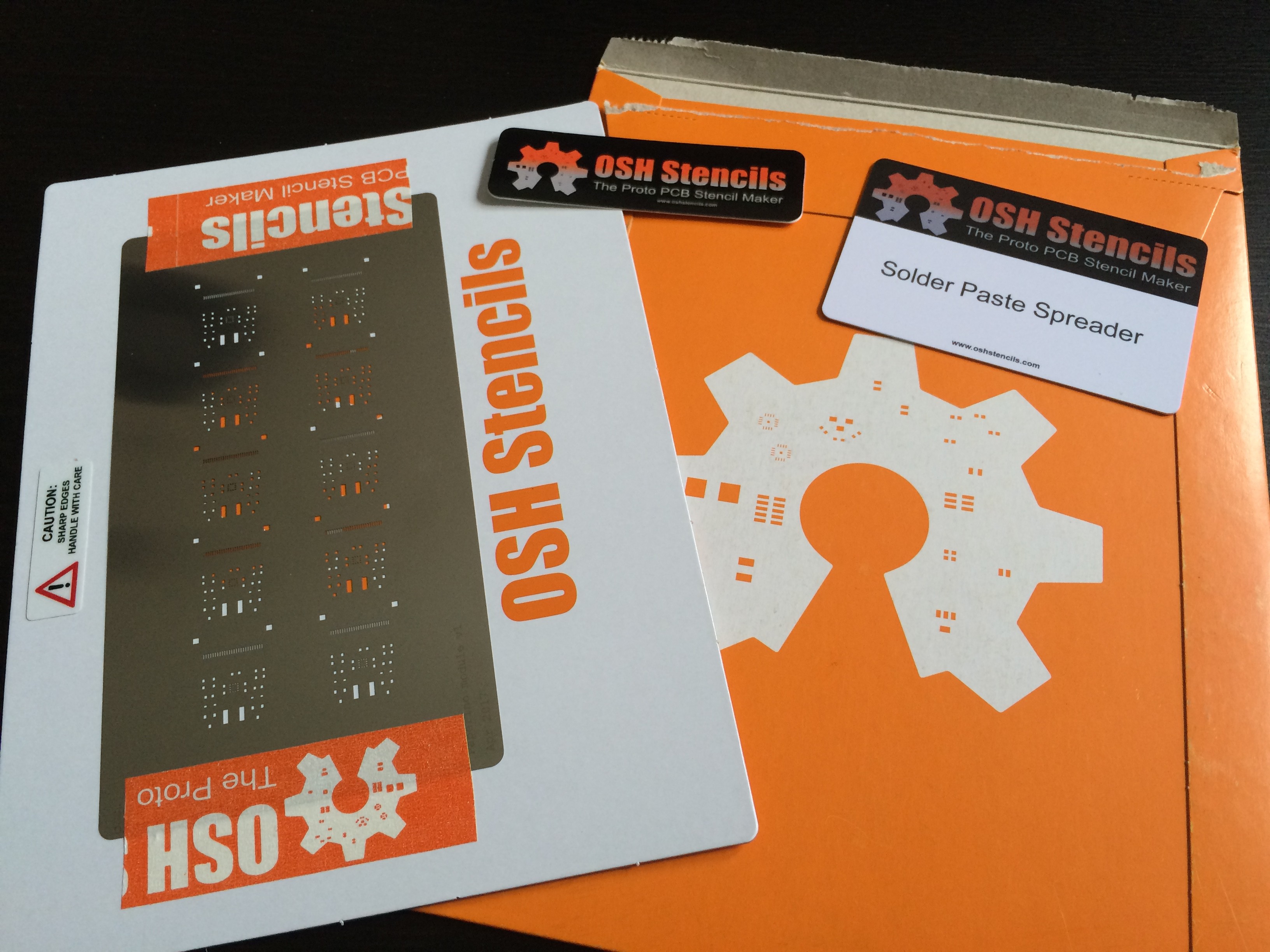 We applied the solder paste and placed the components manually using tweezers. Placing the components was much more exhausting then we expected (10 circuits was a bit too much, to be honest).
We put it in our reflow oven (actually it's the company's we work for):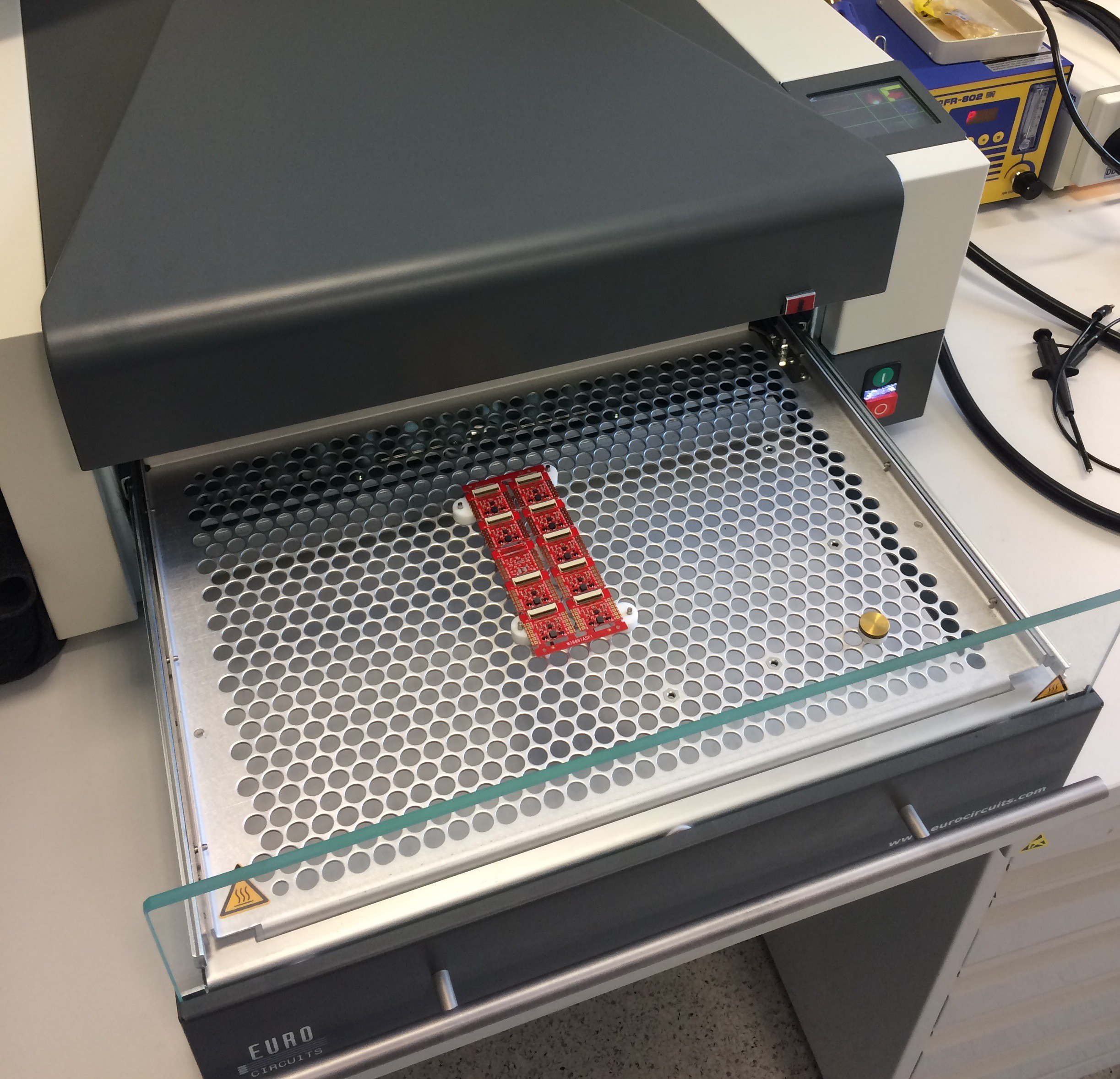 And out came 9 drive module assemblies (we messed up the solder paste on one circuit so we only assembled 9).
So yeah, we're pretty pleased with the results and will now work on a test program for our rig and then hopefully qualify the pilot run for mass production.