So our first pilot run was just kind of successful. The circuit itself works fine but we had the connector pinout flipped. We quickly fixed it and ordered a new pilot run, which has arrived now.
To save money we didn't order the PCBs in a panel this time and did opt for a HASL finish instead of ENIG (now our prejudices are confirmed: ENIG looks way better than HASL on red silkscreen). The end product will definitely sport a flashy looking ENIG finish.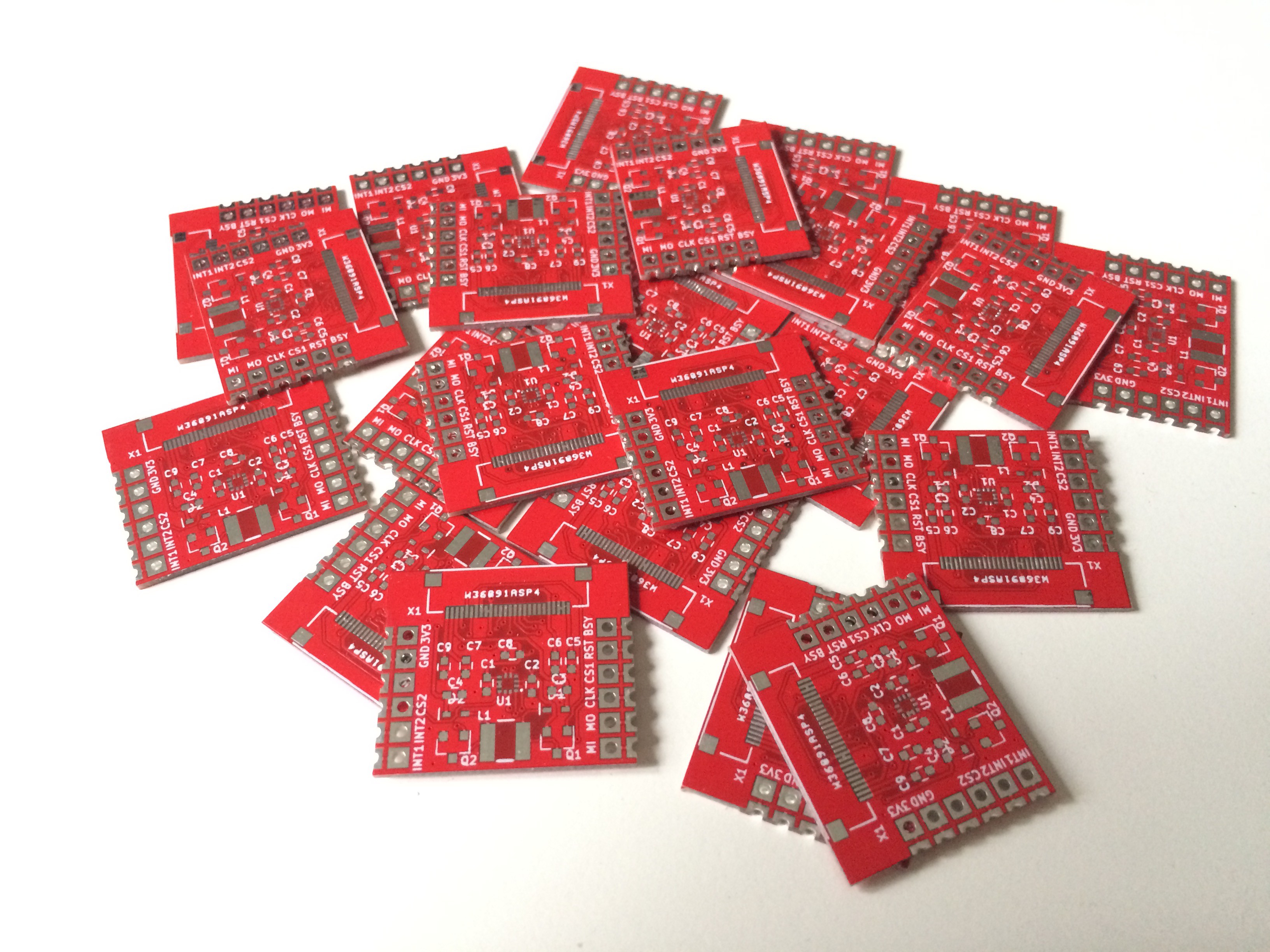 We assembled the circuits using our stencil (check out our log on assembling the first pilot run, if you don't already know it). We used the stencil for one PCB at a time instead of the whole panel. This time we didn't challenge our patience and only assembled four circuits.
In the end we connected a display to the assembled circuits and tested them with our rig: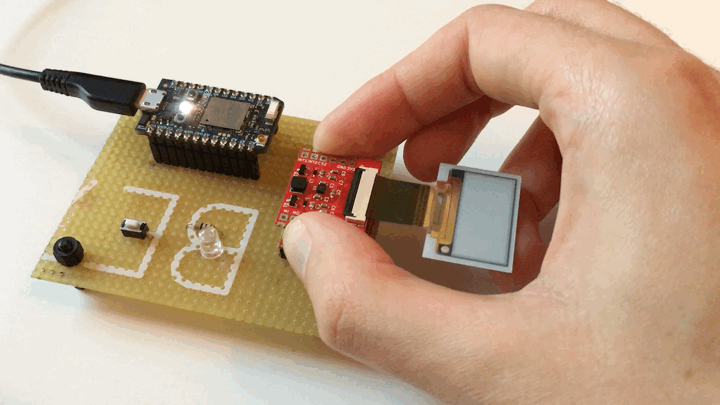 We're really happy that we were able to qualify our design for low volume production.