I'm trying to play catch-up with what I've got and what I've documented, all why juggling work.
Anyways, I decided to attach some screenshots of my program CompPy. This is what I used to build my rotors and stators.
The first picture is a final render of a rotor. This can be exported and finalized in an external CAD program.
The second picture is the blank program you see when you first initialize it
And the third picture is the NACA blade profile for the object you're building
I'm still working on making it an executable so people without Python can run it.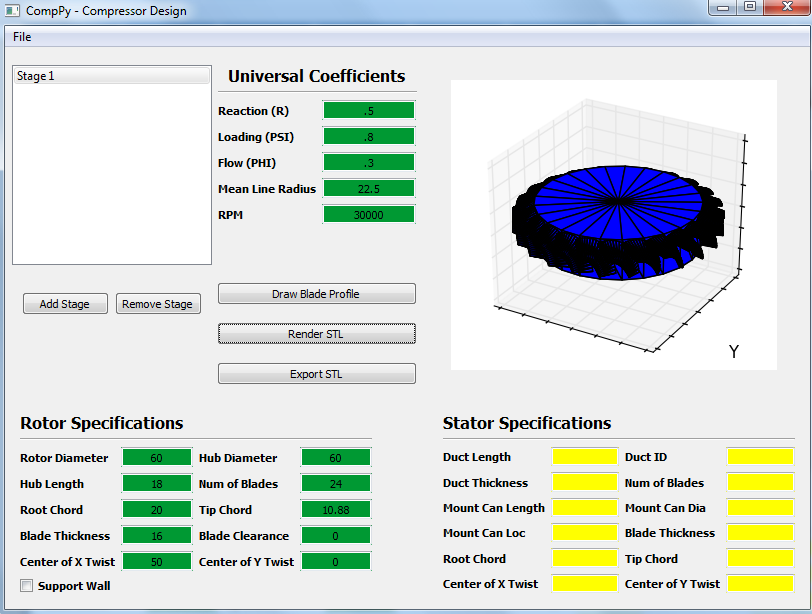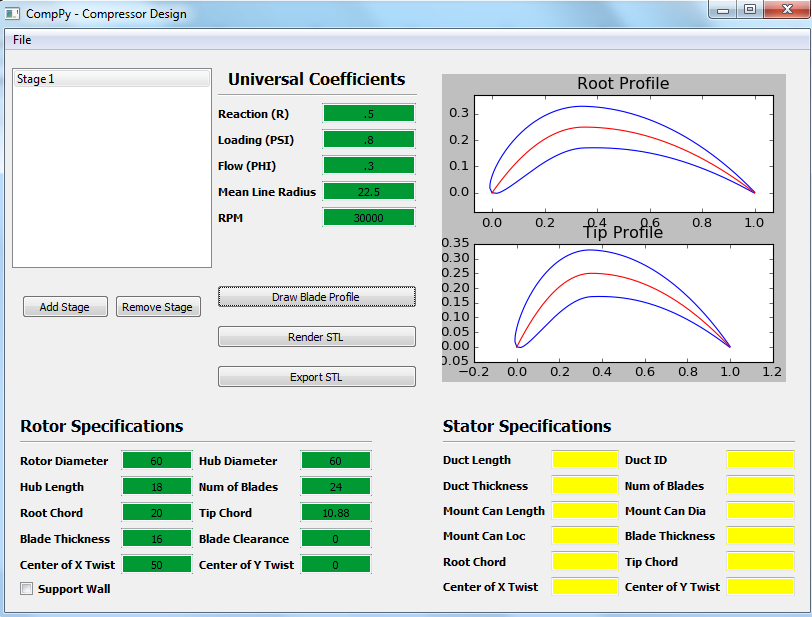 The next thing I'm working on is a design for an outlet guide vane. When the air is exiting the final stage it has a swirl which is created from the final stator. If a combustion chamber was installed the most efficient burn would occur if the air was relatively straight, to achieve this an outlet guide vane is installed.
I calculated that I'll need an outlet guide vane that has 17 blades. But instead of just a regular blade, there is another and better option. In 2012 a patent was filled, (Patent Number: 8,333,592 B2 for those interested) that showed that having an outlet guide vane with a blade that had a different angle of attack about 30% the length.
I'm probably not explaining this correctly so attached is a picture. The left diagram is a regular outlet vane and the right one is with the increased swept.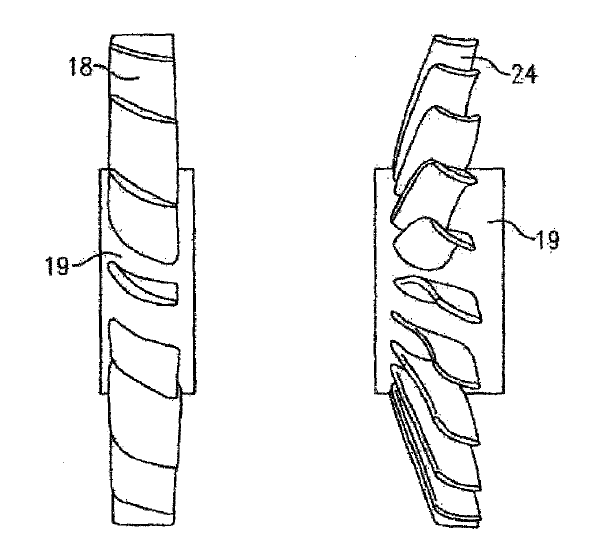 So this weekend I'll work on a model and try and print it.