After a grueling couple of months and low tolerances, the prototype is finally constructed...and to my surprise everything fits perfectly, odd.
I can't really give many angles of the prototype because of how it's assembled, it took almost an hour to get it right, so I've only attached the profile picture of it. To put the size into perspective, it's about the size of a tallboy. For those non-Americans that's a 22 Oz of beer...preferably Bud.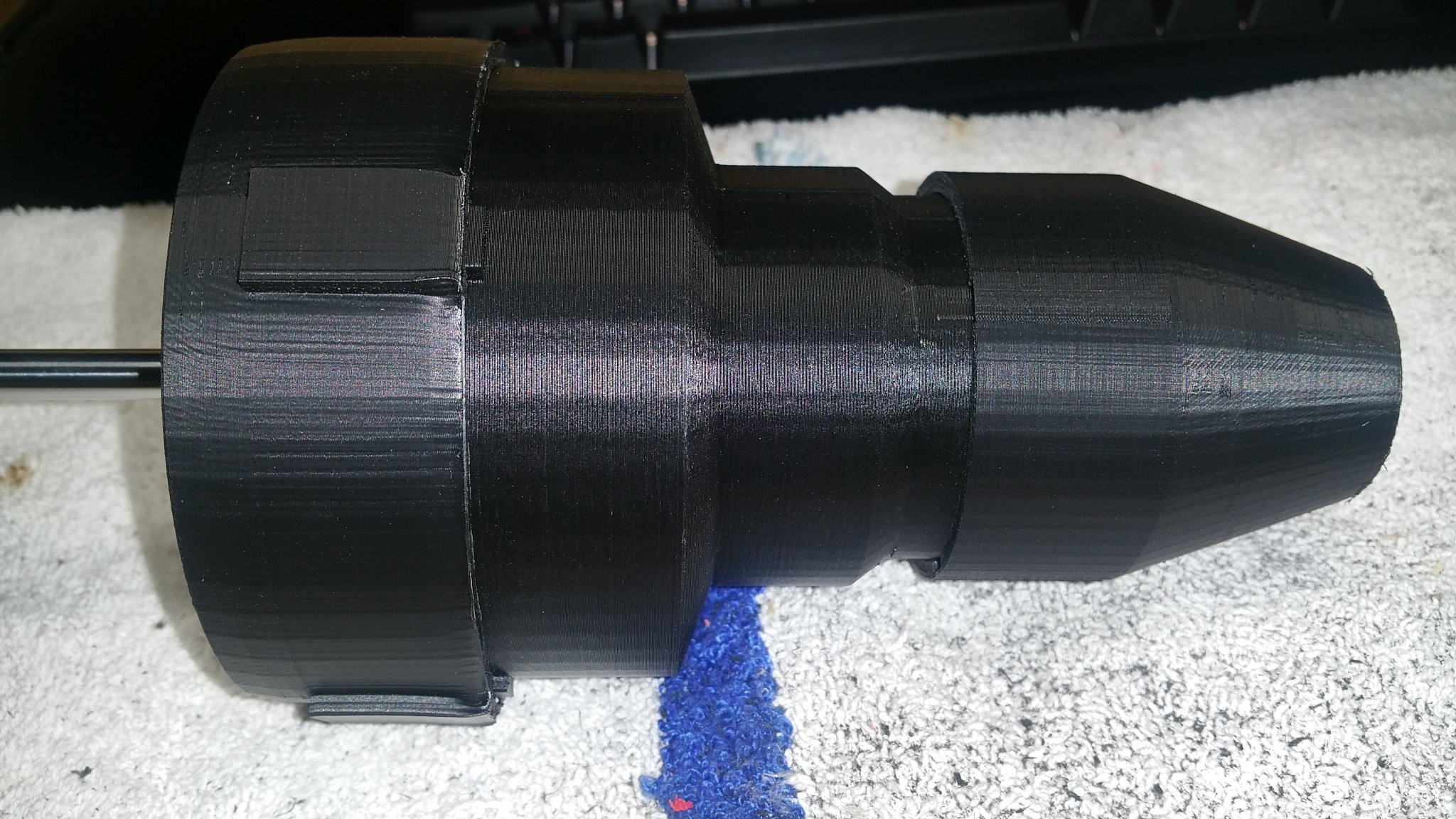 My main concern was the possibility of my printer printing the bearing housings off center, but everything seems to be aligned, at least well enough for now.
The next thing is to buy the brushless motor and controller to power this. I'm looking at a 4100 kV motor, but if anyone has any recommendations hit me up - my expertise is not electronics.
Happy 4th.