03/05/2017 - 08/05/2017
Wednesday the third of May we joined the laboratory tour, which was mandatory before doing our experiments. After the tour we immediately began testing, starting with the encoder. This method worked out very well. The values given by the sensor matched perfectly with the real water level values. Just small errors occur, since the diameter of the pulley changes when the water level changes.
We also tested the non-waterproof ultrasonic sensor. Unfortunately this sensor had some trouble with a small notch in the beginning of the pipe. The ultrasonic waves were bounced back immediately by the notch, and not by the water surface. In order to fix this error we pasted some tape over this notch, to make the pipe surface smooth. This did not have the desired effect.
On Thursday we went on trying to fix the problems of the non-waterproof ultrasonic sensor, as well as starting with the waterproof ultrasonic sensor. Also on this day, an infrared distance sensor was made available by the University.
In order to make the ultrasonic sensors work, we designed a funnel, so that the notch is skipped. For the IR sensor we designed a bearer, which should help the fixation to the pipe.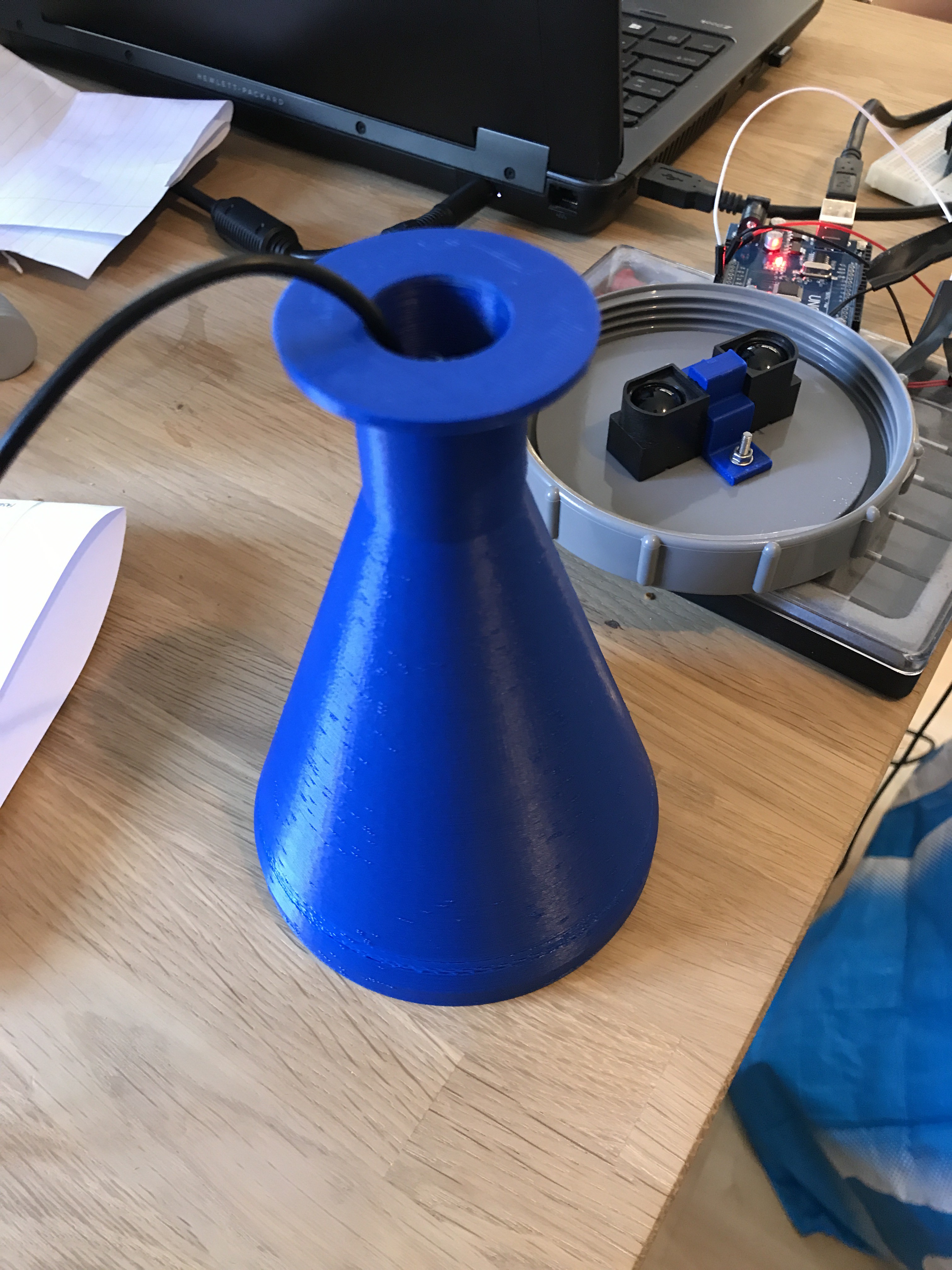 On Monday we first started by testing the IR sensor. The respons was good, but the values fluctuate in a range of 10 centimeters. The ultrasonic sensors still didn't work, despite the funnel.
We are now discussing how we should make the ultrasonic working. We consider to get some help from experts of the University.