I made a small mistake on the first attempt at machining the lid. Due to a quirk of CAM, it cut ~2mm more material out of the bottom edge of the lid than intended. I was going to just call it good, but then I also realized that the lid was heavier than the hinges were originally designed for. Between those two things, I decided to recut it, with a few changes.
Those changes are mostly skeletonizing the piece to remove excess weight. I added some deep rectantular pockets around the edges, and a shallow circular pocket behind the LCD. I don't recall the exact numbers, but I want to say it cut ~10% off the weight. That's not huge, but over half of the reduction was along the top edge, where it matters most.
I assume people don't look at these posts for the text, so here are the pictures.
After cutting, not yet removed from the stock: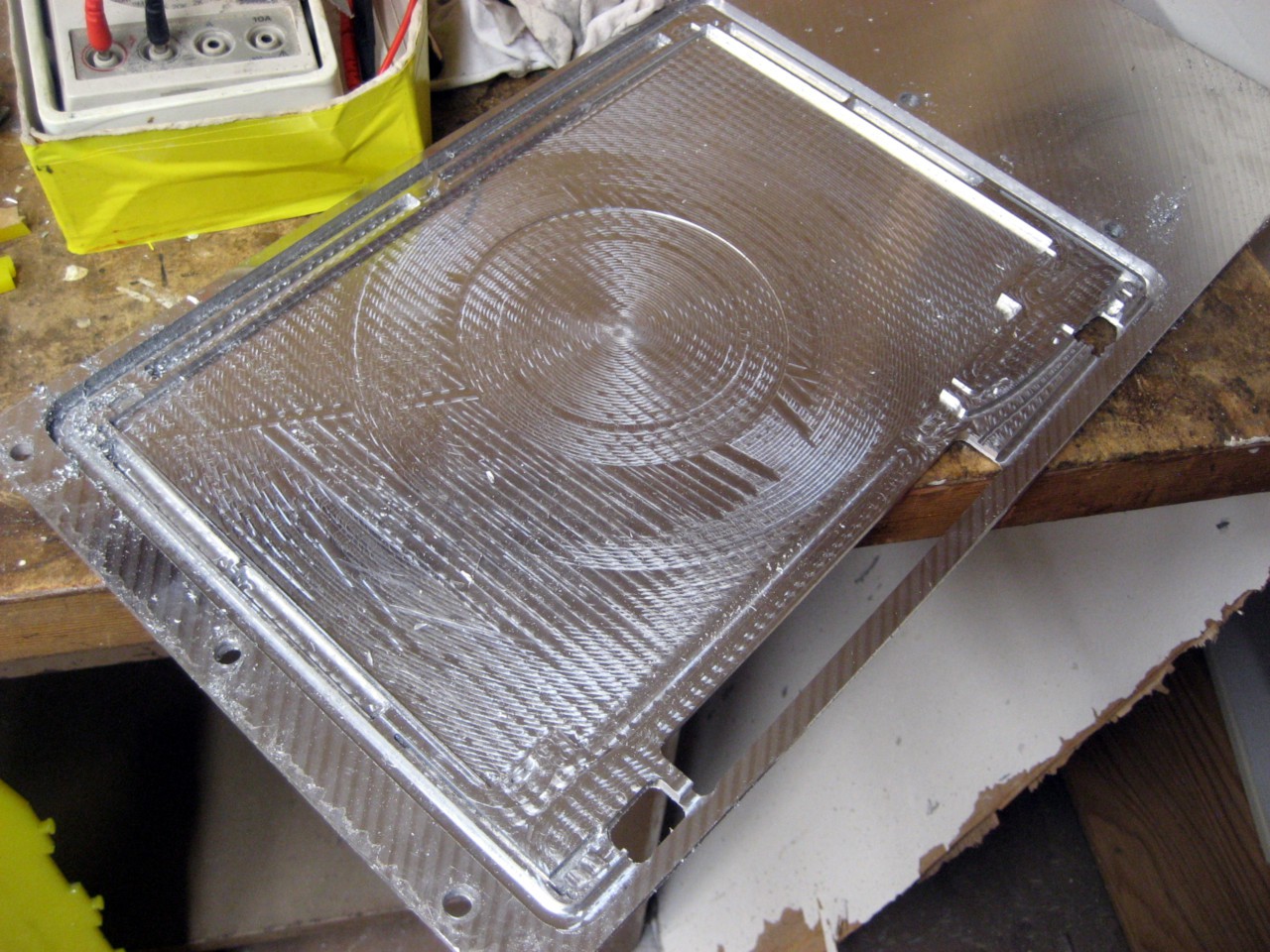 Cut out from the stock, compared to the previous attempt.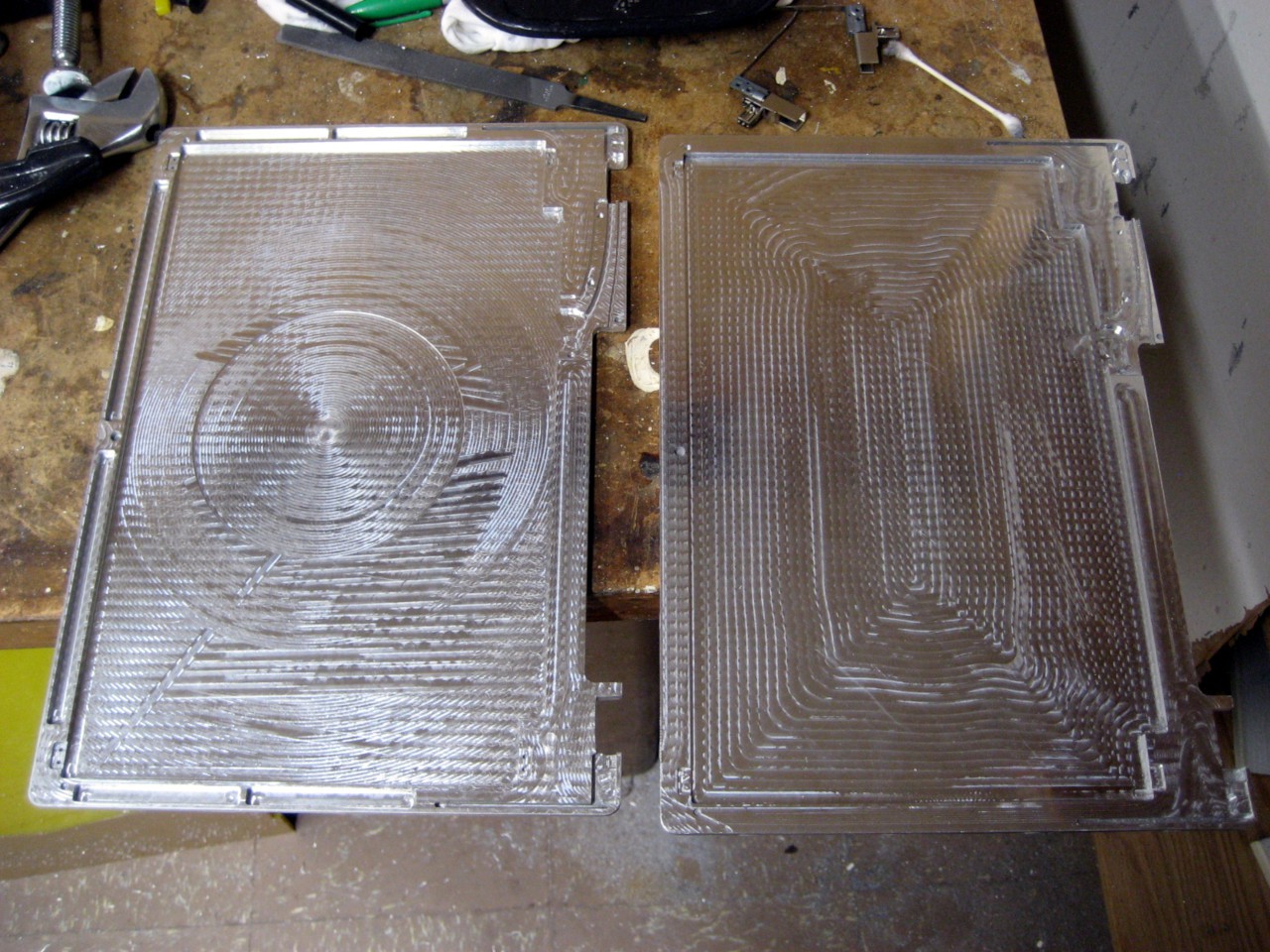 A couple detail shots of the skeletonizations: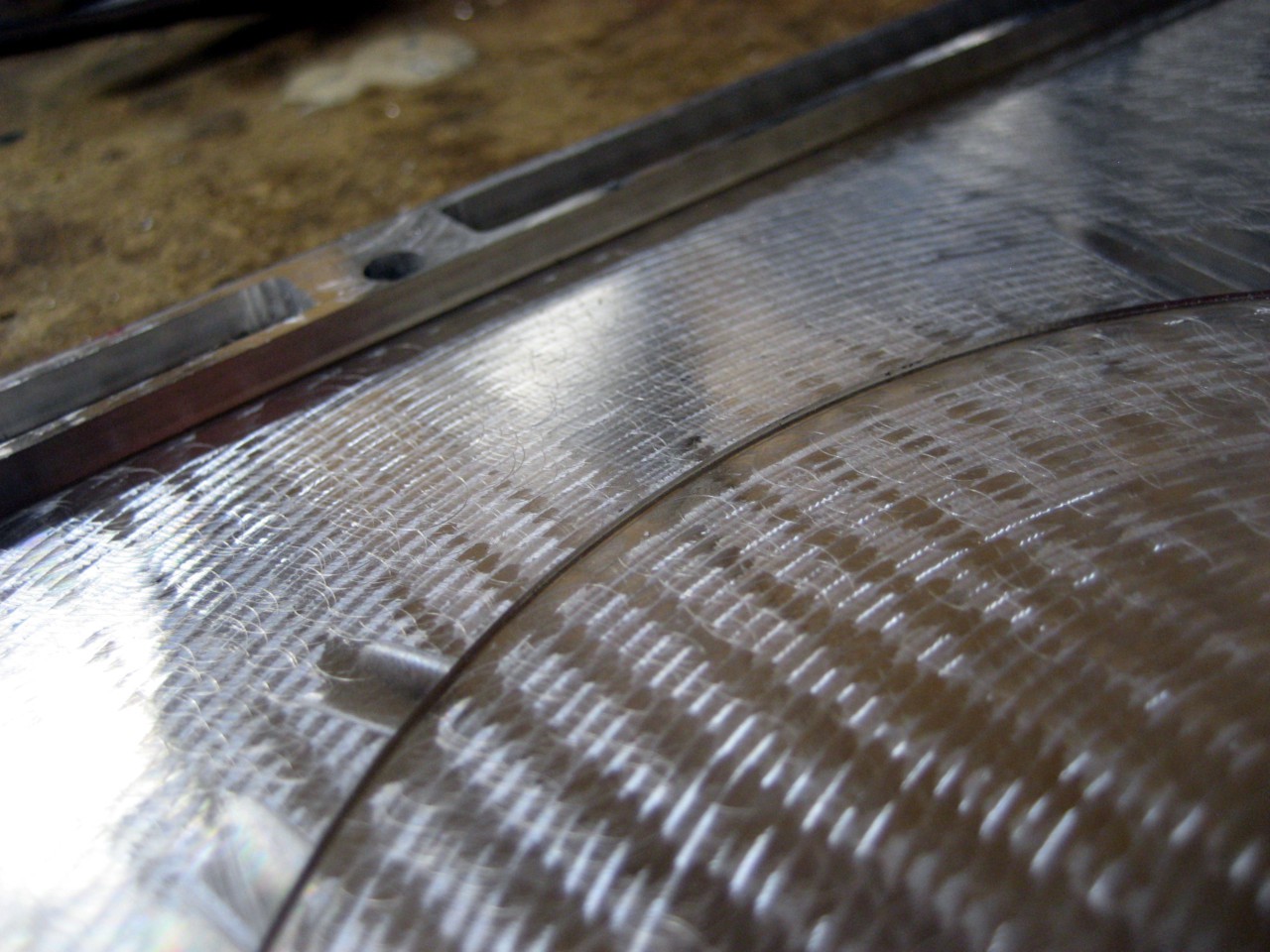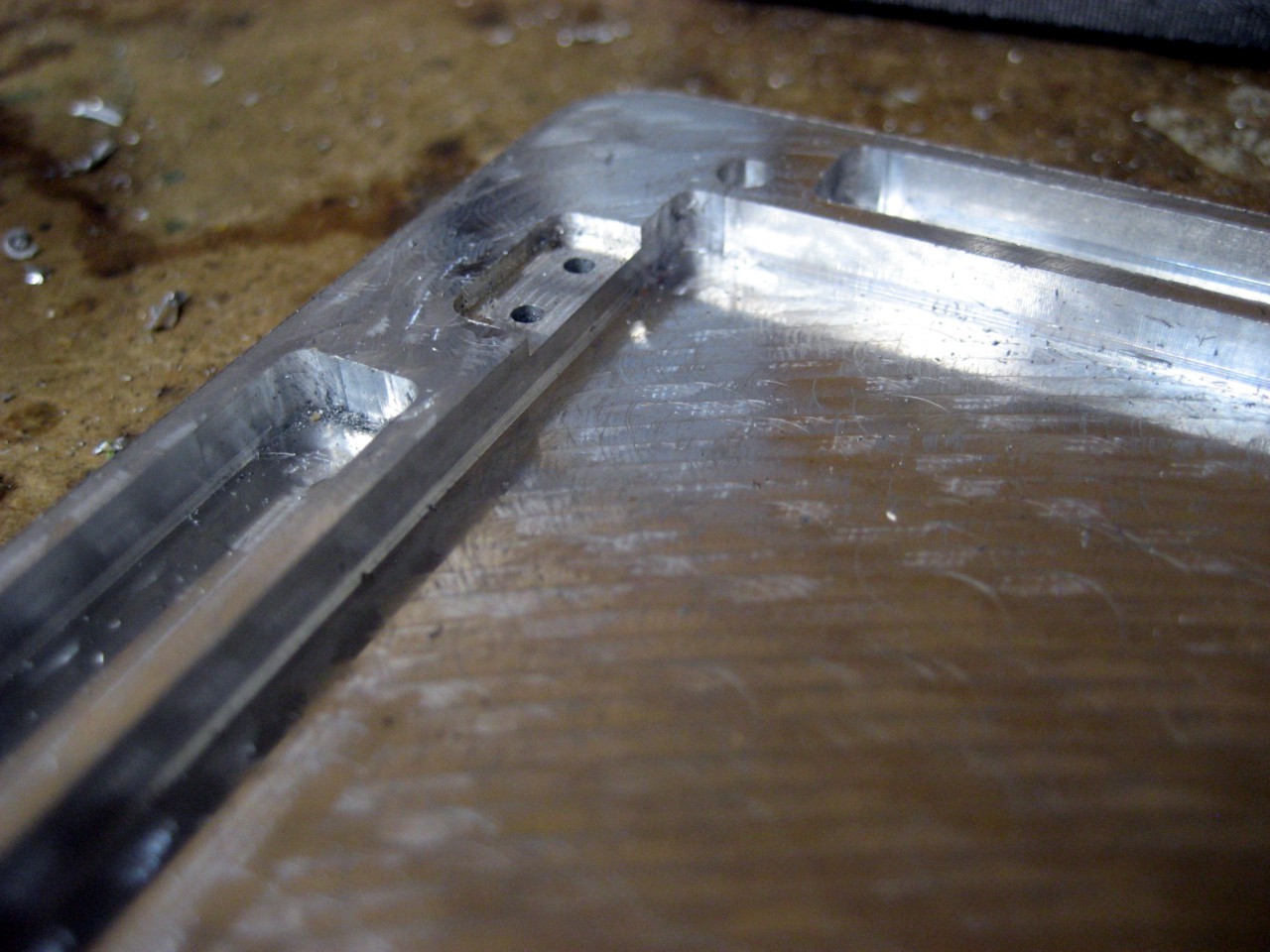 And a couple more pictures, because why not:
Obviously it still needs some holes drilled, all of them tapped, and some other fitting, but it's looking good! I'm semi-obligated to have it semi-assembled by Thursday, so hopefully there will be some big updates coming soon!