I've got the first concept video made. Here it is.
Now that I've had a chance to test out the software a bit, I've refined the model(I'll call the social aspect of the programming "the model") and added some more features. Also, I finally got around to setting up a github account, so I'll be putting the code files there: https://github.com/shlonkin/SocietyOfThings
As for the description, it's becoming a really complex model, so instead of boring you with an endless text description, I'll keep it as concise and graphical as I can.
First, some terminology and basic points.
"exchange" = two nodes exchange sensor data, either about themselves or a third party node.
"propose" = two nodes propose to enter either a friend or enemy relationship.
"ignore" = When a node receives a message, there is a chance to not reply.
"lie" = during certain exchanges there is a chance to send false sensor data.
Each node has three personal parameters: confidence, honesty, and desire to socialize.
Each node has four parameters for each of the other nodes(four x nodeCount total values): affection, trust, perceived social status, and relationship.
Then let's look at what an interaction is like. When a node has a turn to speak, it has the following possibilities.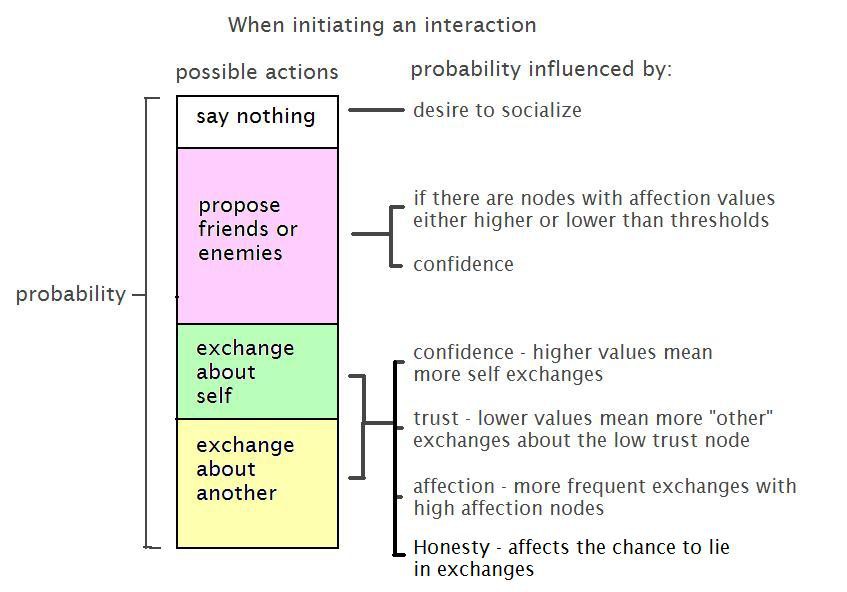 When a node receives a message, it has the following possibilities.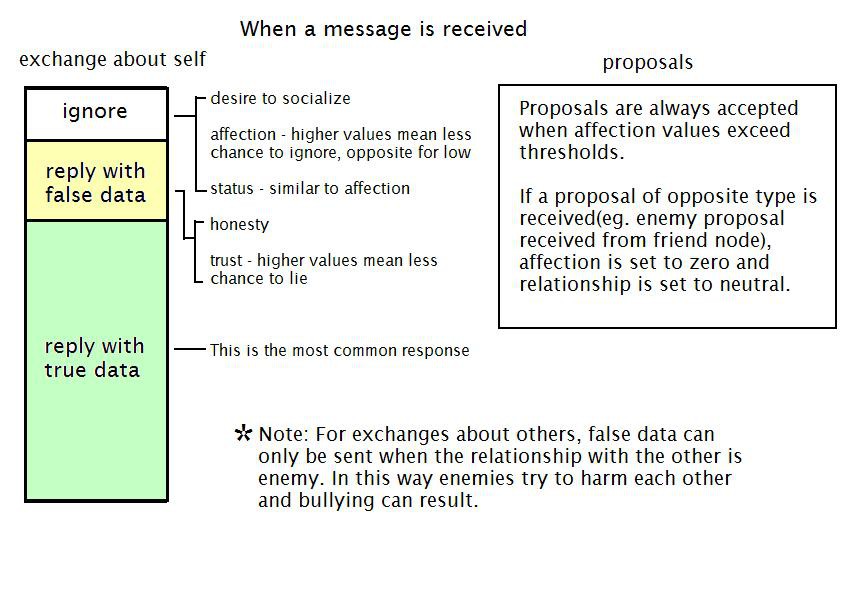 I hope that this was not too hard to follow. Feel free to ask me any questions. If you are adventurous and have mountains of spare time, you could work your way through the code and figure it out on your own.