We have an 89 year old Aunt who has lived in the same house for over 50 years. She absolutely loves this house and does not want to leave. However, the house has many stairs making it difficult to get around. She is afraid that she will have to move because of her limited mobility in her own home. Helping her age in place is the motivation behind the Staircane concept.
A walker is an invaluable assistive device providing mobility on level ground.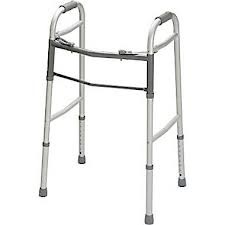 A set of stairs, however, presents an insurmountable problem. The walker was not designed for stairs,  and is unuseable on stairs.
The Staircane is an extension of the standard walker design. On level ground its operation is identical to a walker. However, when the user comes upon a stairway, the user activates a hand trigger  to reconfigure the the front legs to match the stair.
A trigger mechanism extends or retracts the front legs to match the current stair size. When the trigger is activated, the attached cable pulls up on the release trigger.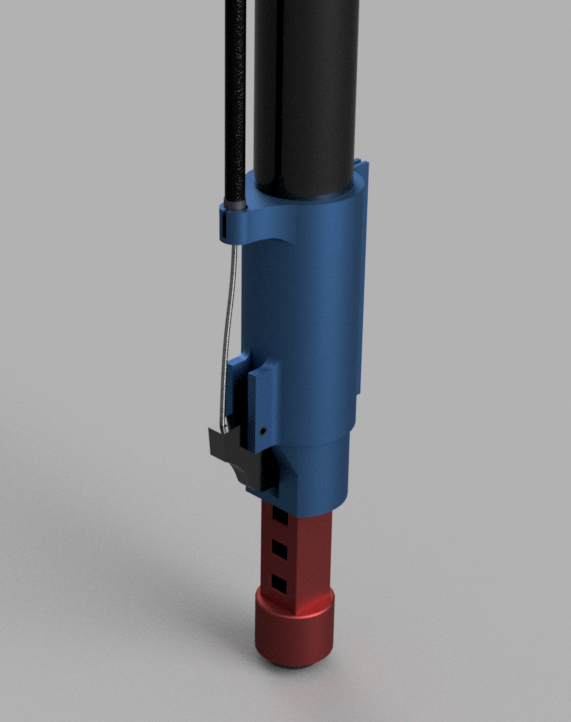 Releasing the trigger allows the front legs to extend or retract to the current stair size. Once the walker configuration matches the stair or level ground, the user releases the button, and the trigger locks back into the extension. Thus, making it usable for going up or down stairs or returning to level ground safely.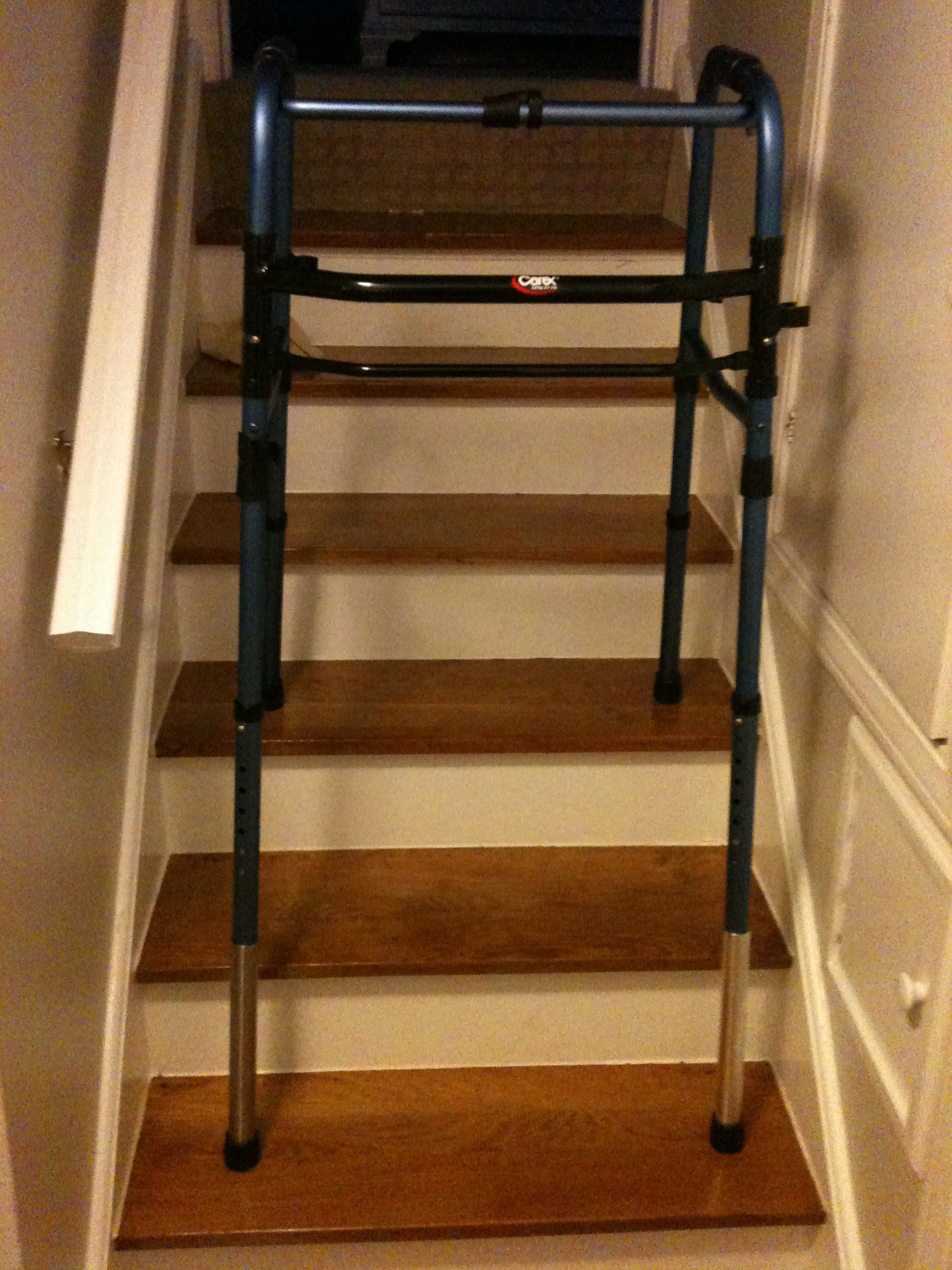 Two plans for eventual roll out of the Staircane are under consideration. The first plan would be to develop the adapter bracket that is shown above to be retro-fitted onto existing walkers. It will be sold as a conversion kit. The walker market will have to be studied to see how many different designs of the retrofit would be required to serve a significant share of the walker market. 
The second approach would be to roll out the Staircane as a single entity. Either  conventional walkers will be procured wholesale or the entire product will be built from purchased (walker parts) and custom (handle and trigger) parts.
The feasibility and utility of the Staircane have been demonstrated, The remaining challenges are field testing the prototype, manufacturing and distribution.
Thanks for reading the Staircane story.