Here is the current working system.
The design 3D STL print files can be found here Chiprobots Thingiverse Channel
Below you see the Nema17 Stepper motor ,Actuator,ESP32,ramps controller birds nest.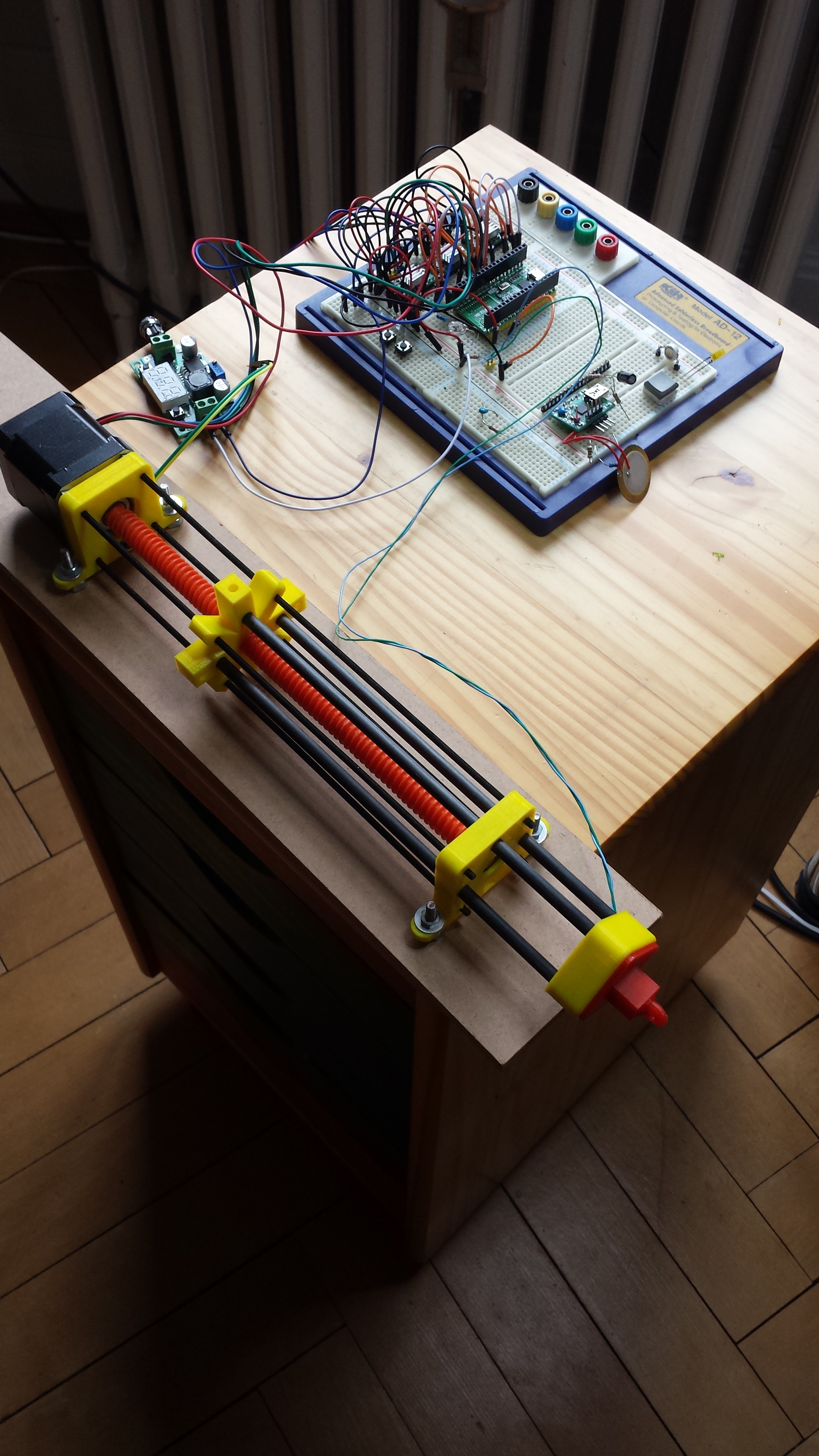 The Nema17 stepper is a generic type (mine is 47mm long).
The base unit (yellow) contains a generic 608zz skate bearing to stabilise and allow loading of the lead screw (orange).
Also at the bottom of the base unit you see also the generic tactile switch used as a limit switch (and of course for setting the zero point of the stepper travel).

The mid section is the bottom part of the actuator itself, for multi-purposes its been designed with lots of holes, guides and attachment points.
The actuator is stabilised in 4 different way.
Clamping holes (above picture).
Four M3 rods bolted into the Stepper motor itself.
Three Carbon fibre rods that extend to the end of actuator
Both the actuator (nut) and end plate (with bearing) are extra thick to route the guide rails.
So altogether its a reasonably stable unit with little backlash.