Step 3
Epoxy: Layer 1
Mix and pour the first layer of epoxy. Follow the directions for your particular epoxy to mix it properly (mine is a simple 1:1 ratio).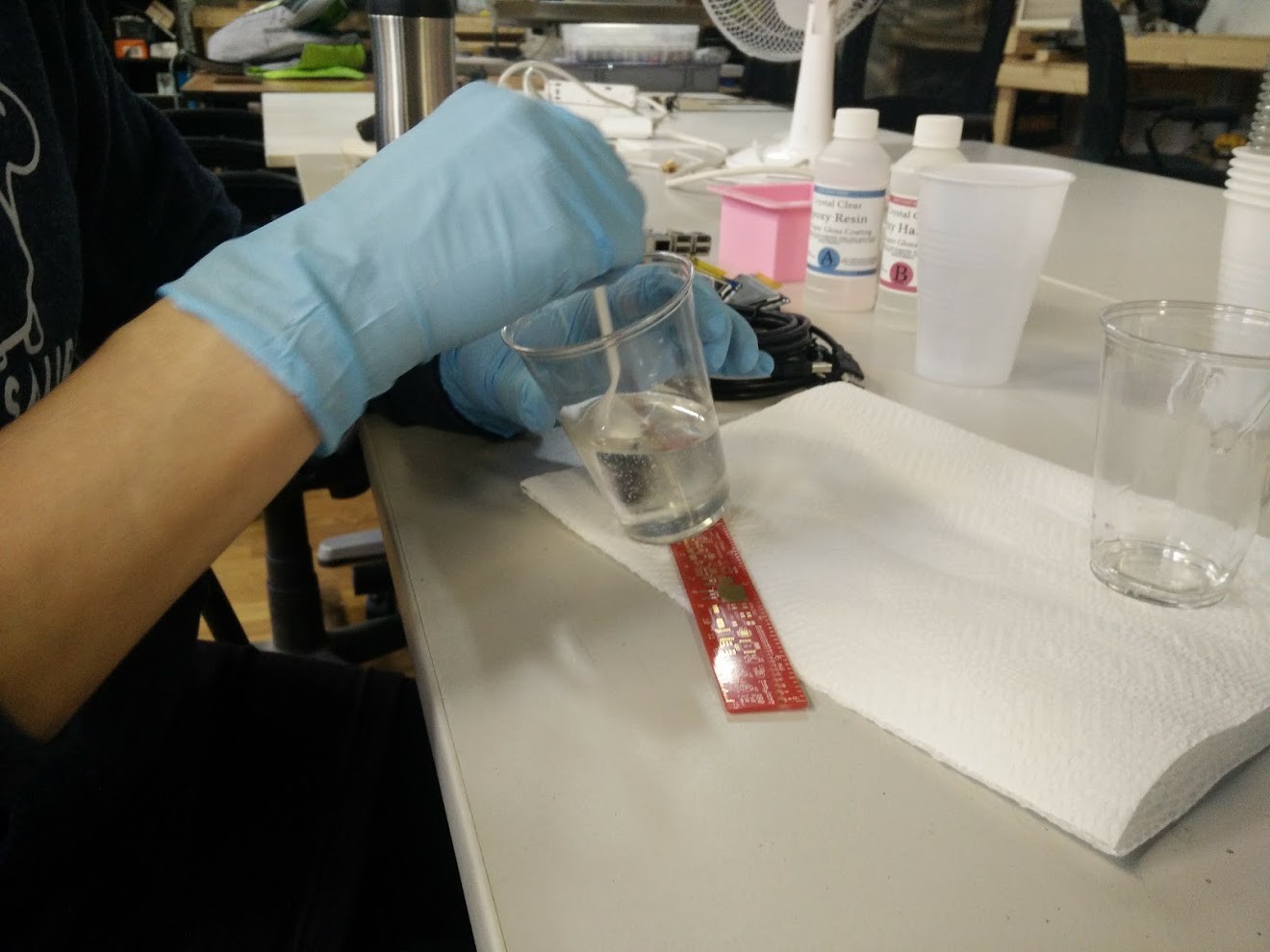 Do this slowly so you do not introduce bubbles. It's a good idea to do it in a clear container so you can tell when the epoxy turns from cloudy into clear. (Hint: wait until you can see something with fine text clearly through the epoxy, then stir for like another 3 minutes. You want this stuff to be really mixed.)
When pouring, use just enough to make a thin layer in the bottom of the mold.
(Creepy lighting is optional.)