My colleague Sonya agreed to pitch in and help make a few more of these! We headed over to the Cambridge Hackspace and got to work.
She was thrilled to mix epoxy.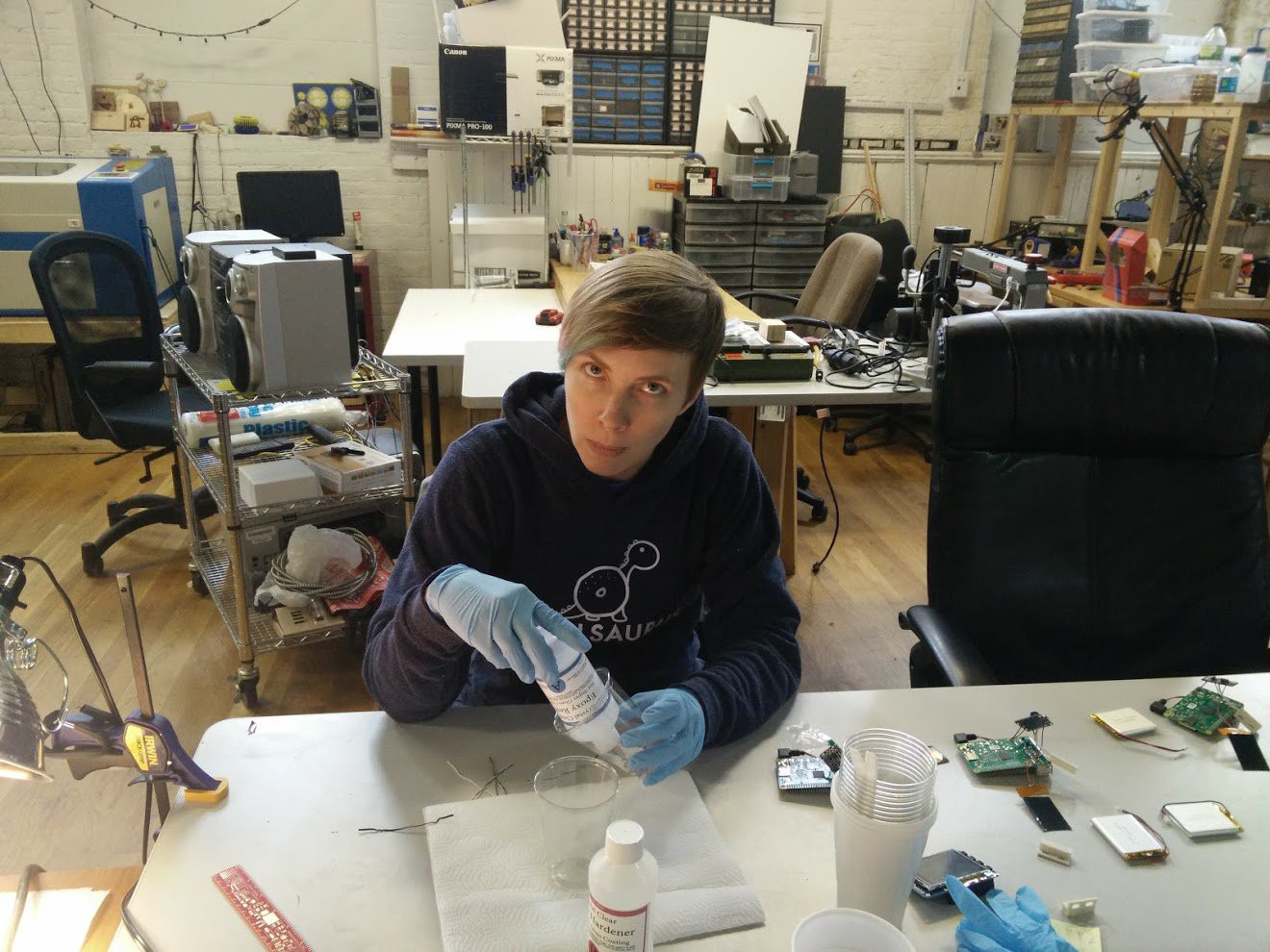 After getting the base layer of epoxy down, we got to work on wiring, which actually is more fun.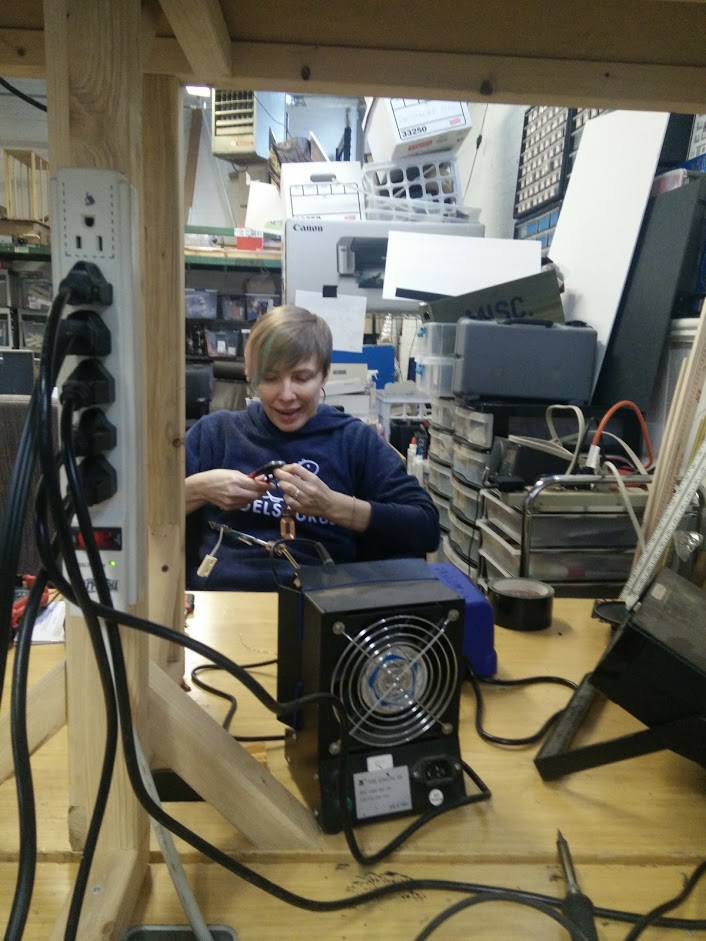 Cutting up a perfectly good USB cable never stops feeling weird though.
We experimented with using a heat lamp to cure the epoxy as it was quite cool in the hackspace where we were working.
Lessons learned:
Make 100% certain that the induction coil is lined up properly with the bottom of the mold. If it goes in at an angle it can be very difficult to get a charge.