The goal of this project is to develop a laser head for 3D printing or PCB manufacturing which uses a rotating prism and is easy to assemble.
The open hardware fast high resolution LASER is demonstrated by the manufacturing of PCBs. PCB is desirable from a technical point of view as it is 2D which makes exposure errors easily detectable. Cyanotype paper is currently used as it can be developed with water.  If the stitching problems are resolved, I will move to PCBs. The current electronics also provide the possibility to cut a PCB with a spindle.
Specifications
Specifications were determined from the proof of concept model by exposure onto a camera without lens and OpenCV. More technical details are available in the whitepaper.
wavelength: 405 nm
rotation frequency:  up to 21000 RPM, current 2400 RPM
line speed: up to 34 meters per min @ 21000 RPM
spot size FWHM: circular, 25  micrometers diameter
cross scanner error: 40 micrometers  (error orthogonal to scan line)
stabilization accuracy scanning direction :  2.2 micrometers (disabling/enabling scan head)
jitter: 35 microns (error parallel to scan line)
duty cycle: 47%
laser driver frequency: 2.6 MHz
maximum scan line length: 24 mm
typical scan line length: 8 mm
optical power: 500 mW
facets: prism has 4 facets
prism dimensions: 30x30x2 mm
Electronics
If users desire an FPGA, they can extend the Beaglebone with for example the Beaglewire.
Beaglebone green
Firestarter cape  (laser driver, 3x TMC2130 stepper drivers, PWM spindle and fan control)
Status
An image can be uploaded to the scanner and exposed on a substrate. An exposure result on cyanotype paper is shown below.
Resolution looks to be around 100 microns. Stitching still needs to be fixed, results in white lanes.
The idea is that through holes are made with a spindle.  There is a project on Hackaday where a PCB is cut with an EDM.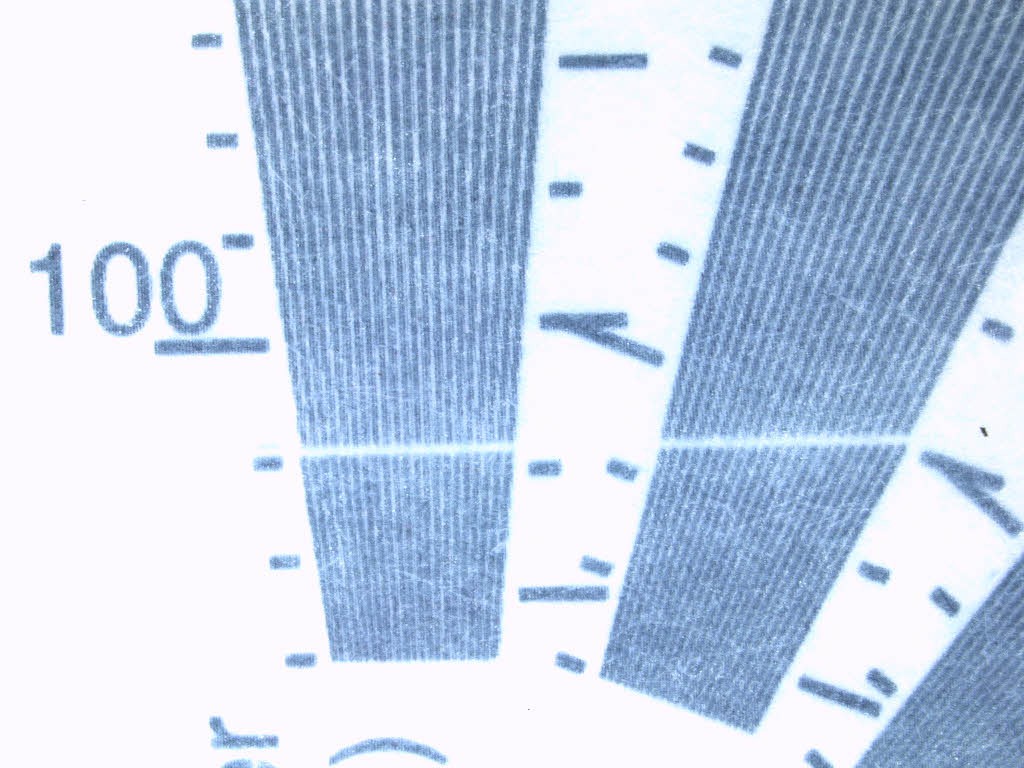 An exposure goes as follows (for the result see above).

Software
Hexastorm fork of LDGraphy
Hexastorm fork of BeagleG
Optical design
old FPGA code

Electronics
PCB design

Hardware designs
CAD files
Cartesian frame was donated by FELIXprinters.

Literature Research
White paper @ Reprap
Other Links
Official website