The goal of this project is to develop a PCB machine which can expose a PCB with a track width smaller than 100 micrometers, i.e. 4 mil. The PCB machine will also have a spindle to CNC a PCB board and create through holes. The transparent polygon scanner, which can get a high accuracy and telecentric projection, has been developed. The technology to cut boards with a spindle is under development.

Specifications
The current version of the Hexastorm has the following specifications:
wavelength: 405 nm
rotation frequency:  up to 21000 RPM, current 2400 RPM
line speed: up to 34 meters per min @ 21000 RPM
spot size FWHM: circular, 25  micrometers diameter
cross scanner error: 40 micrometers  (error orthogonal to scanline)
stabilization accuracy scanning direction :  2.2 micrometers (disabling/enabling scanhead)
jitter: 35 microns (error parallel to scanline)
laser driver frequency: 2.6 MHz
maximum scan line length: 24 mm
typical scan line length: 8 mm
optical power: 500 mW
facets: prism has 4 facets
Electronics
Beaglebone green
Firestarter cape
Status
An image can be uploaded to the scanner and exposed on a substrate.
An exposure result on cyanotype paper is shown below.
Resolution looks to be around 100 microns. Stitching still needs to be fixed, results in white lanes.
The current focus is to add a spindle to the machine.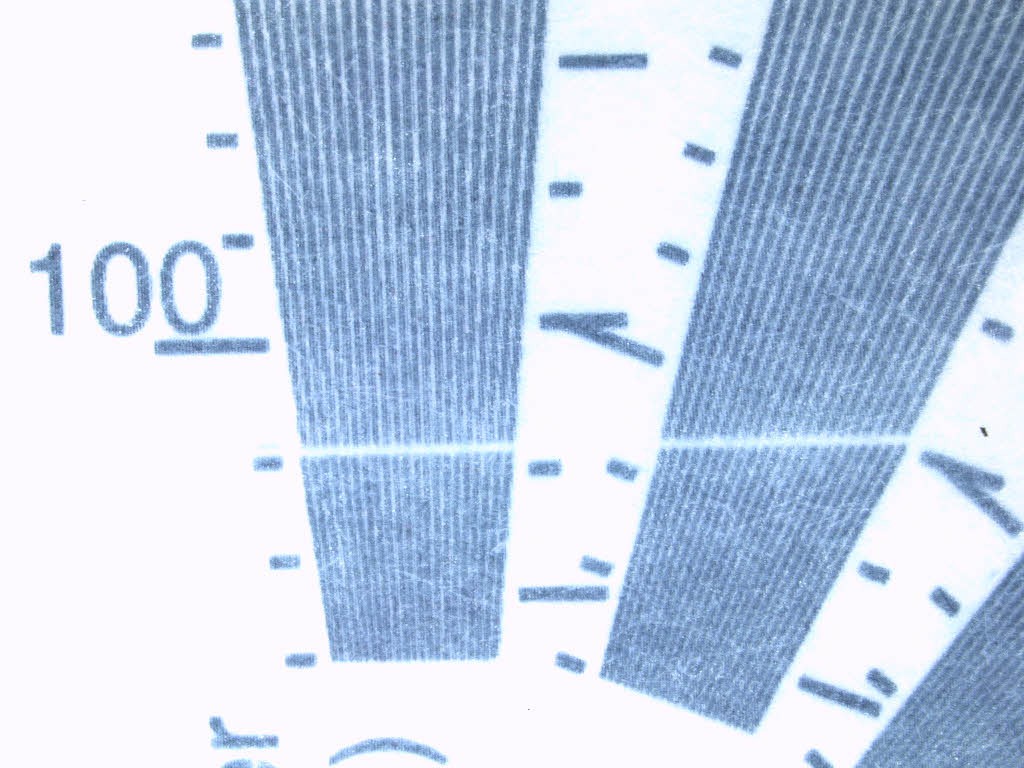 An exposure goes as follows (for the result see above).