We've got a special log for you today!
Alex is working on a neat miniature Newton's Cradle. This project included coloring 1" diam. steel ball bearings. By heating the bearing, an outer layer of colorful oxides form (actually ferrites!). Alex had been meticulously heating these balls with a set of tongs and a butane torch.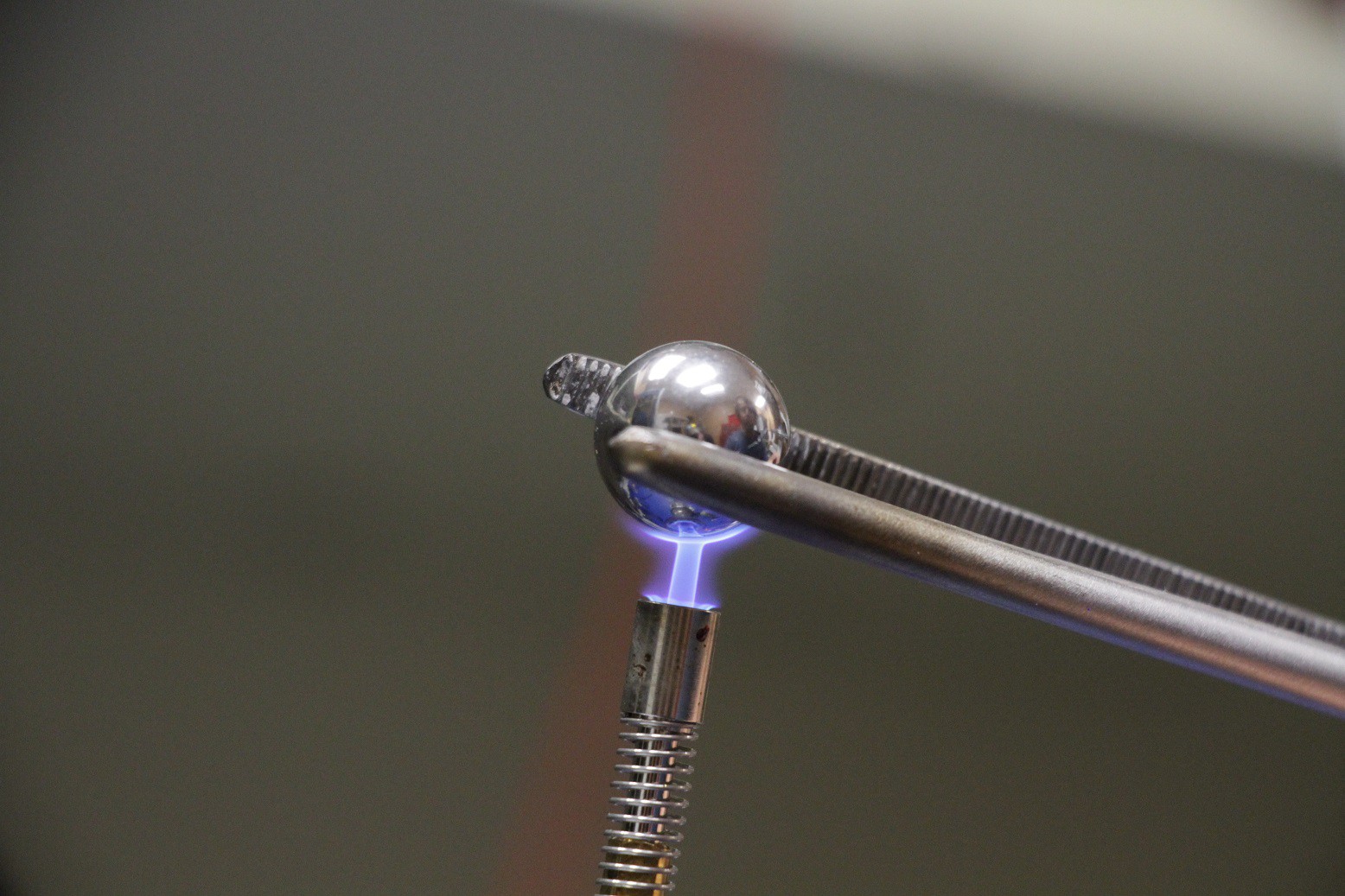 Then we thought to ourselves: "We can do this better!"
"Let's combine our current project: The Maker's Vise... with our super secret upcoming project: The Induction Forge. The steel will heat more efficiently and the oxides can form free from contamination."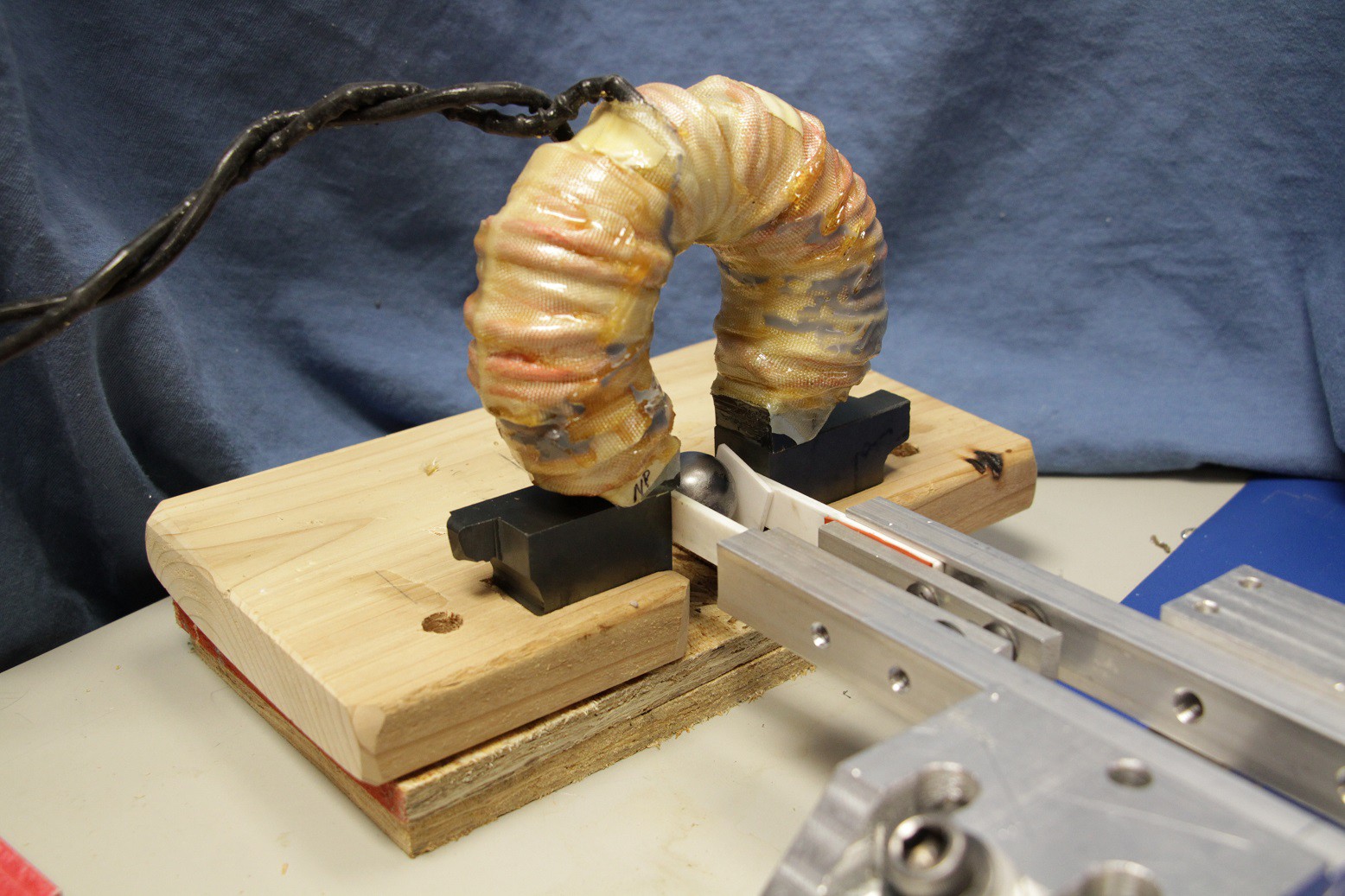 We had to stand The Maker's Vise vertical, onto its own face. Then, we slid a 1" steel ball, held by a set of custom alumina jaws, between the ferrite poles of the magnetic induction forge WIP.
The result was pretty amazing [Video Below]! We could turn out thousands of these colored bearings with very little effort. This is why you need a quality vise w/ custom jaws people. Let's keep The Maker's Vise project going!!