Wow!  It's been a while since our last log post.  Fear not friends, we have not fallen off a cliff.  We've been working fervently on our design.  
You may remember that our vise was maxing out at 500 lbs. of reasonable clamping pressure (Link Here).  We promised that most of our design efforts would be focused on bringing this clamping pressure up to a more useful number.  ...at least 1,000 lbs or the project would be scrapped.
We've made it!  The Maker's Vise is turning into a real beast of an apparatus.
Check out these numbers: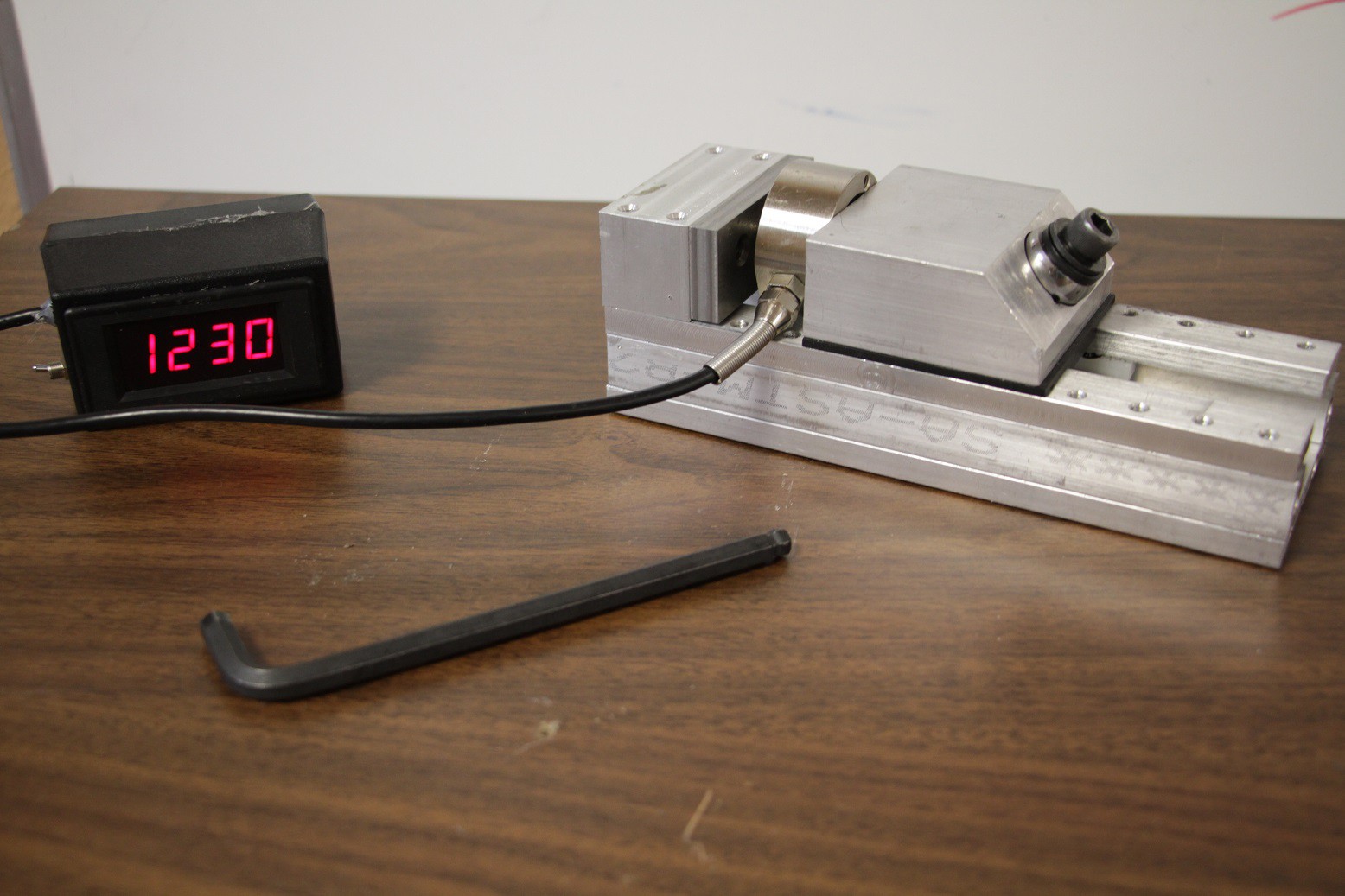 We're now measuring over 1,200 lbs of reasonable clamping pressure!!  This beats out a majority of the vises we have collected from the open market.  ..which is cause for excitement.
Today is a good day!