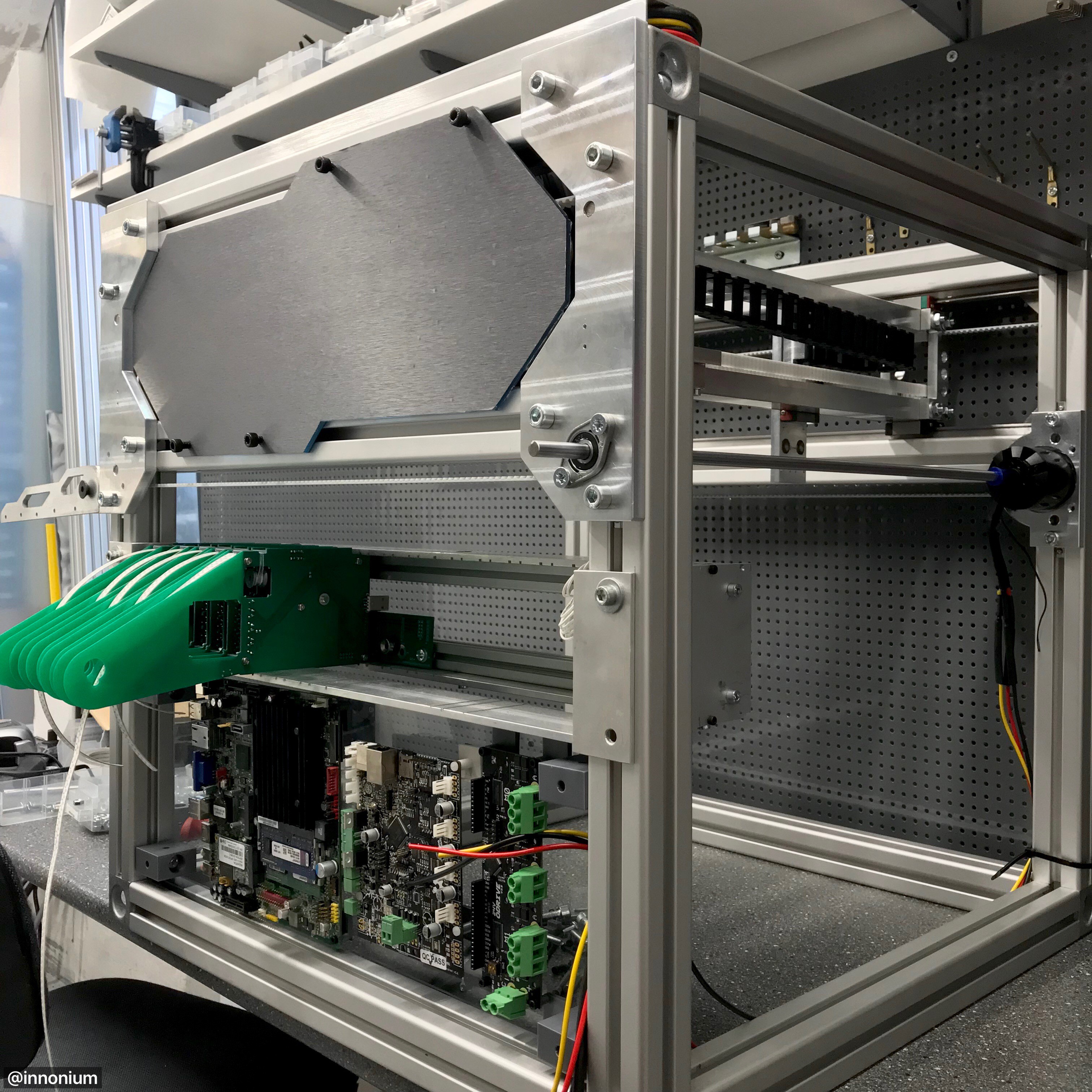 No updates on hackaday but still lot of progress going on.
Now testing ODrive as motor controller.  First tests look very promising but some issues still need to be worked out.
There are also some major upgrades on mechanics tool as you can see on image.
Some testing done with automatic toolhead changing.
CNC machines and we are running long days to get parts available for others too.
Some more images and clips Instagram too @innonium.