The functions 
Sending and receiving short text messages on LORA Frequencies , with a MESH layer
Play a sound on a buzzer , light a RDG LED with a specific color , depending on the type of message received
Use an internal GPS (on some versions of SnapOnAir.com Communicators) to send coordinates
Have functions to act as a repeater (each device being a node and a gateway) . Each user is THE HEART of the network
Offer a joystick to type message on some models, offer a true blackberry Q10 keyboard to fastly enter messages
The hardware side
Most of the devices are based on an Espressif ESP32 microcontroller. This powerful controller has WIFi & Bluetooth built in, making it a nice companion of smartphones or wireless networks.
I started with a small minimalistic model 
Github of the minimalistic SnapOnAir device (the next model files will be progressively published). Schematic diagram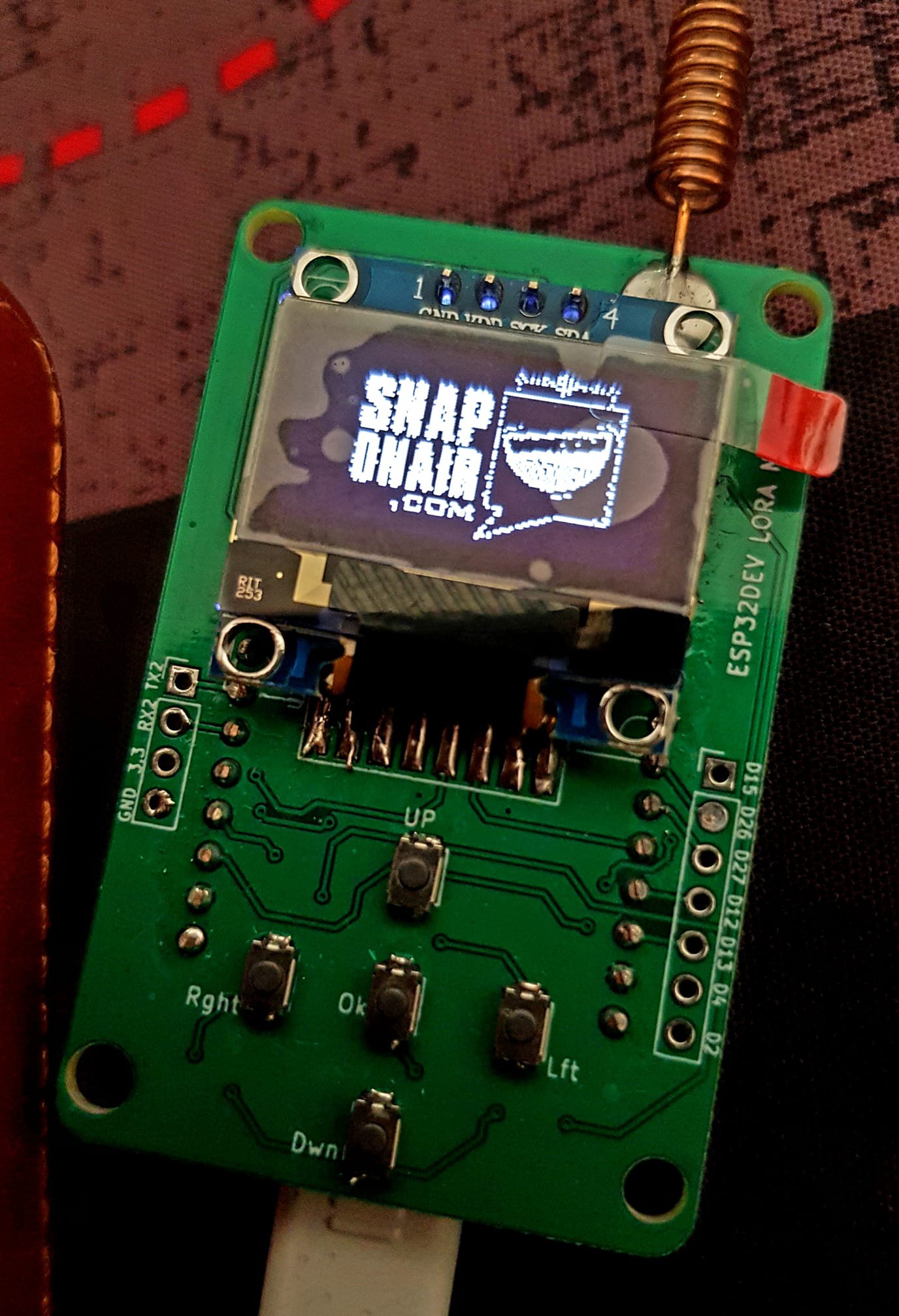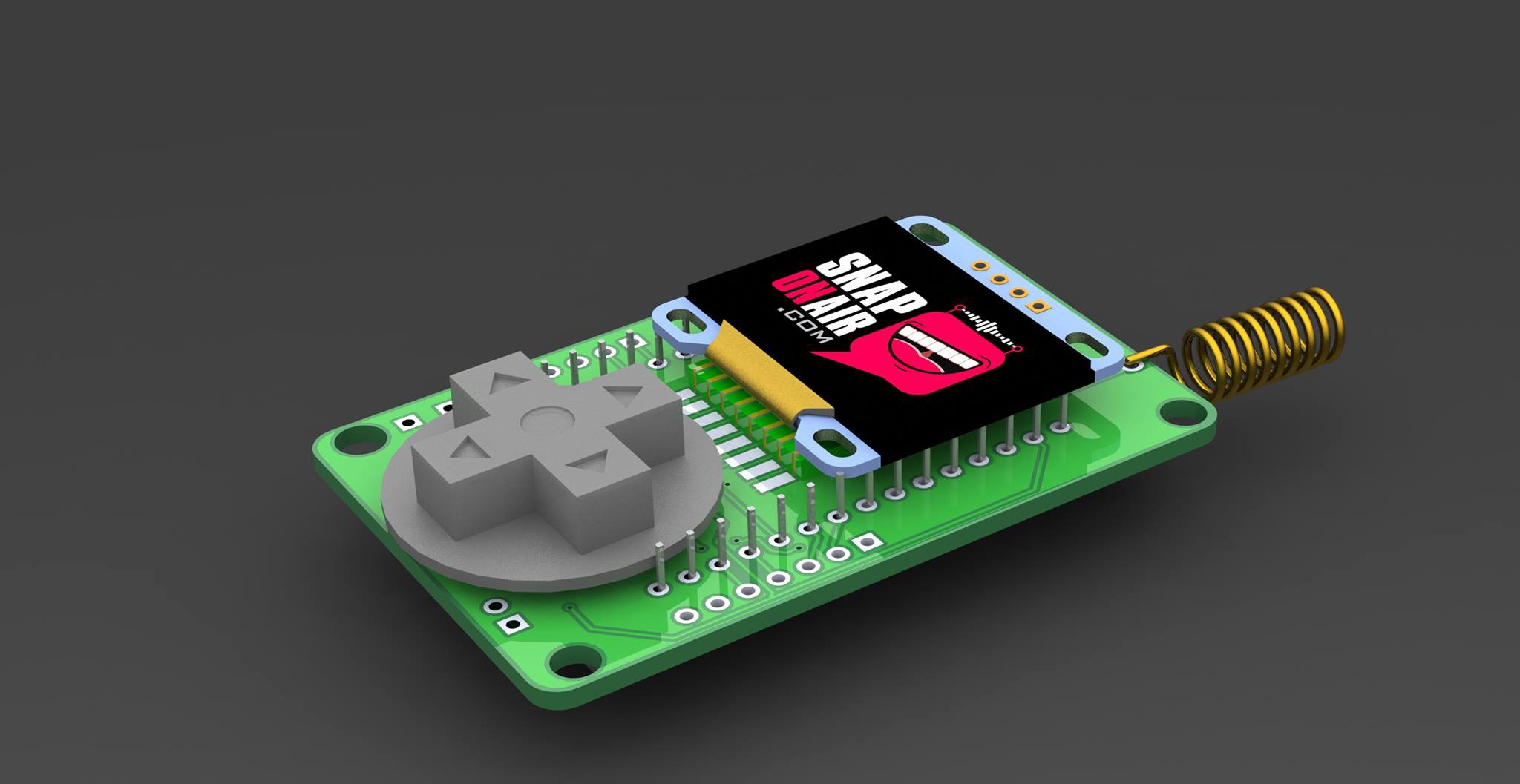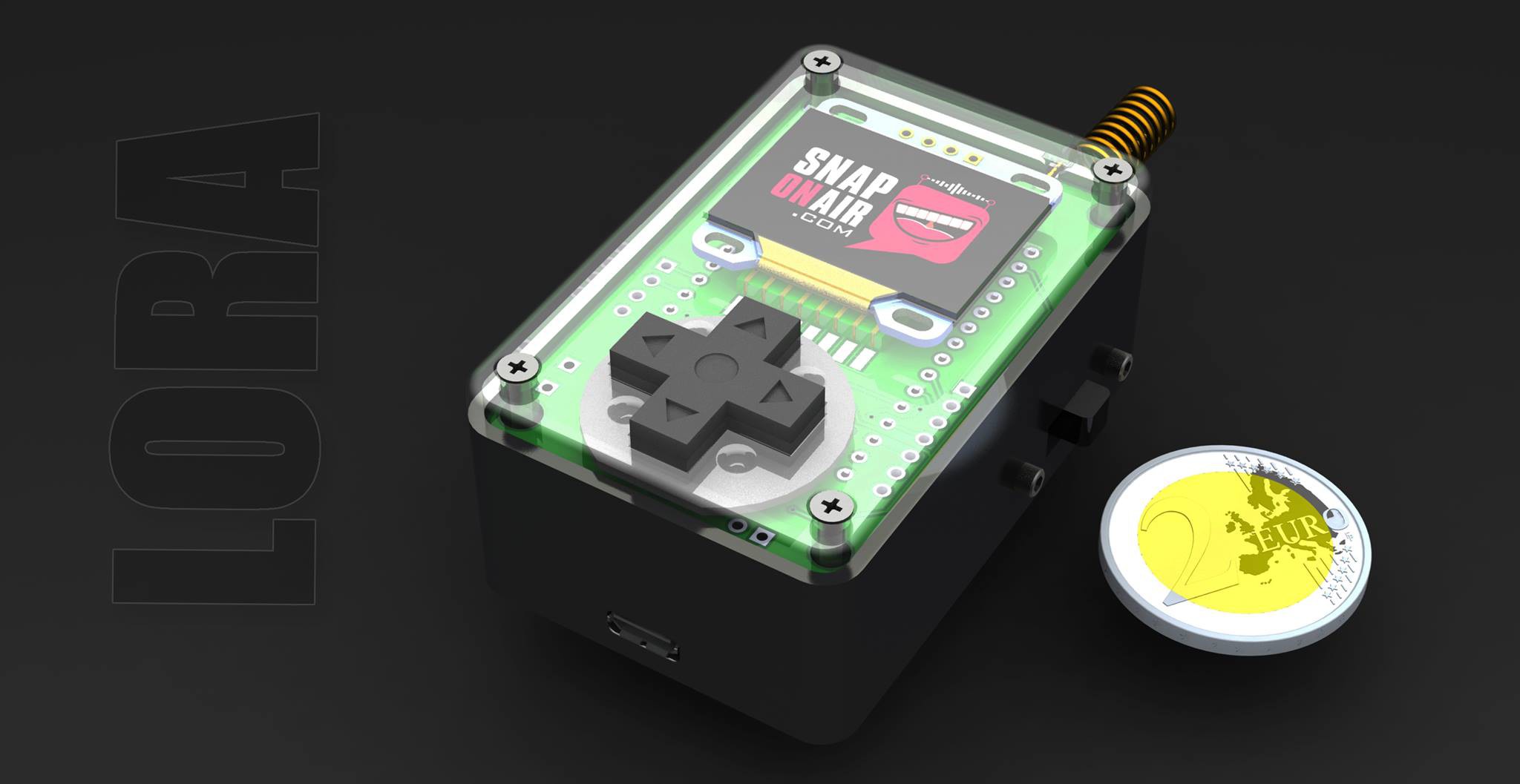 We made a SSD1306 virtual keyboard opensource library for this device .  Virtual Keyboard in GitHUB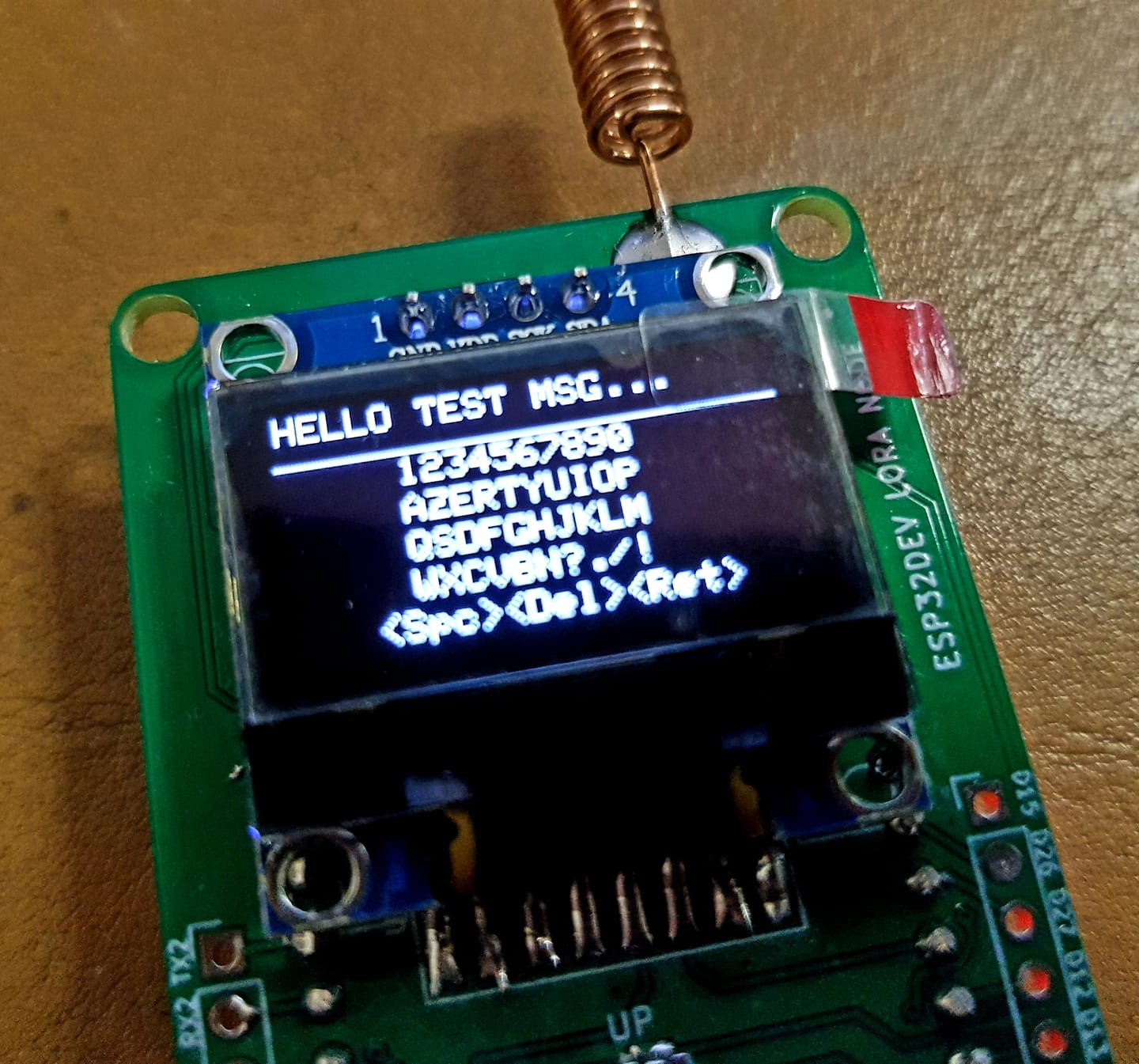 Then a version with RGB + Buzzer + USB charging module and Coin battery came
Then a version with a GPS and wider display (low consumption) came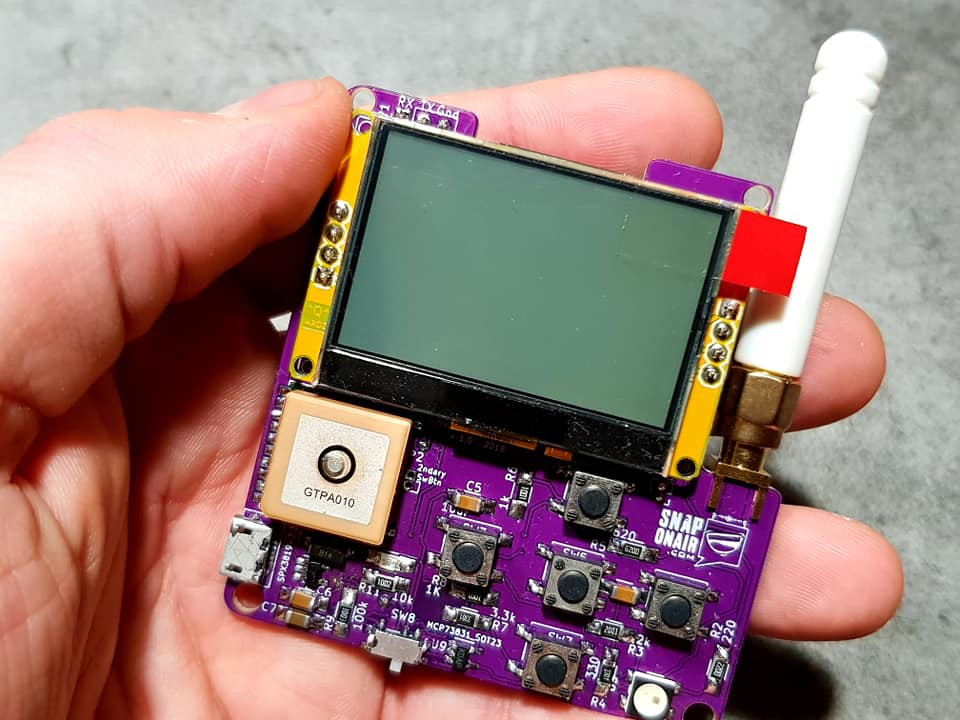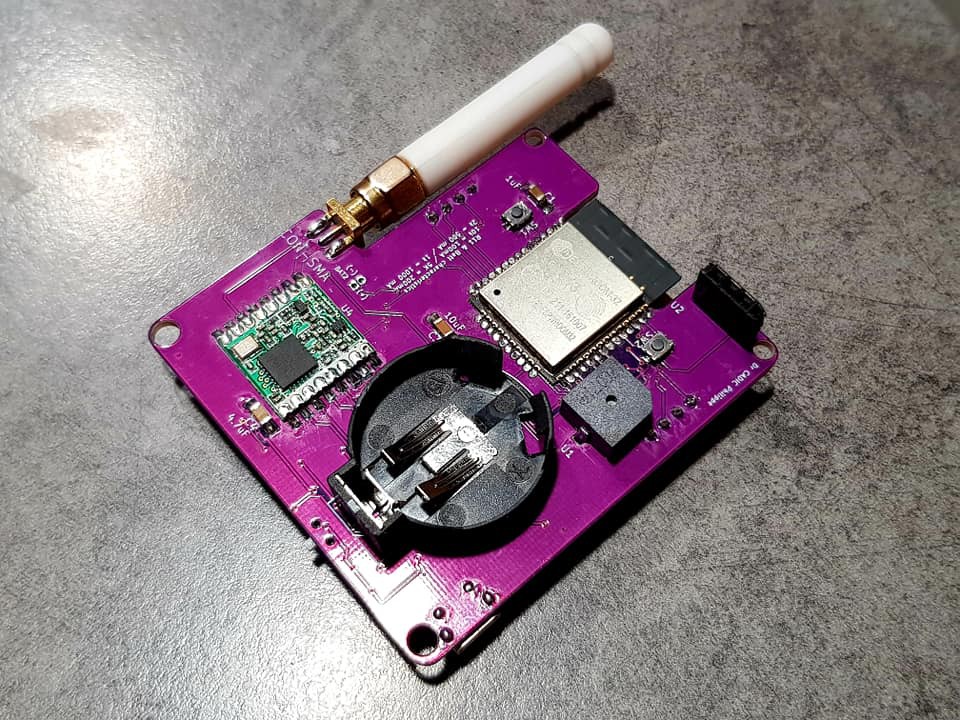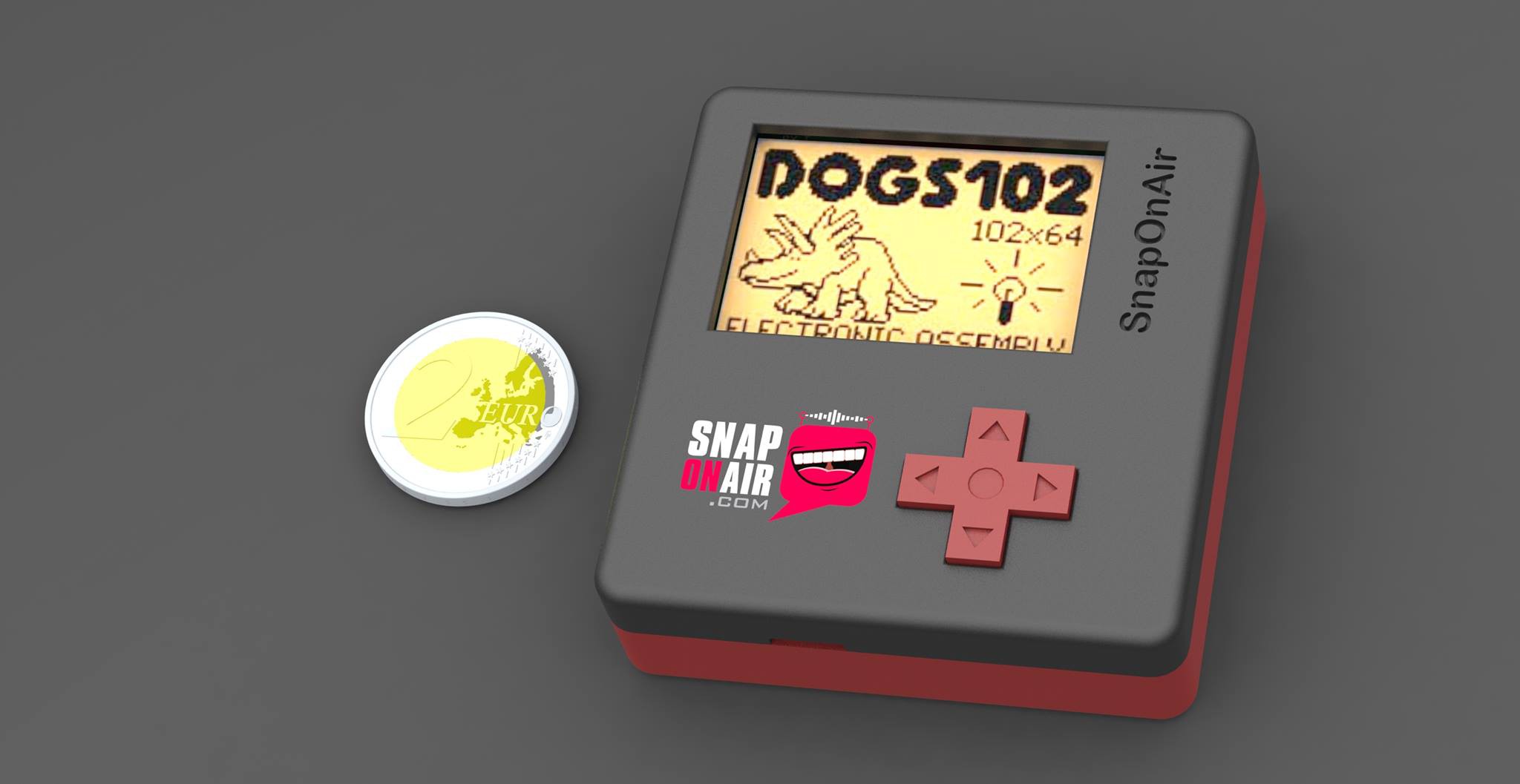 Then a new Touch screen version was made . Touch schematic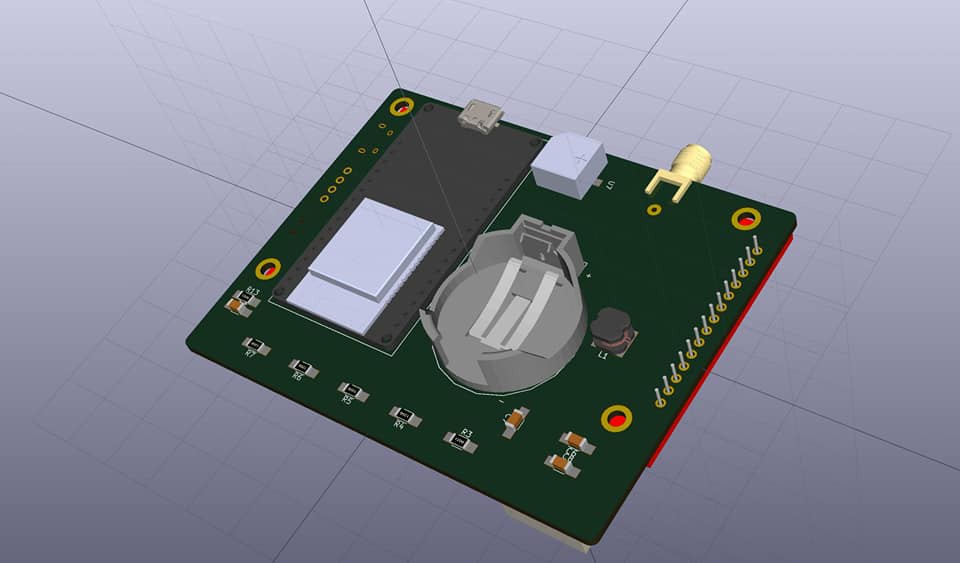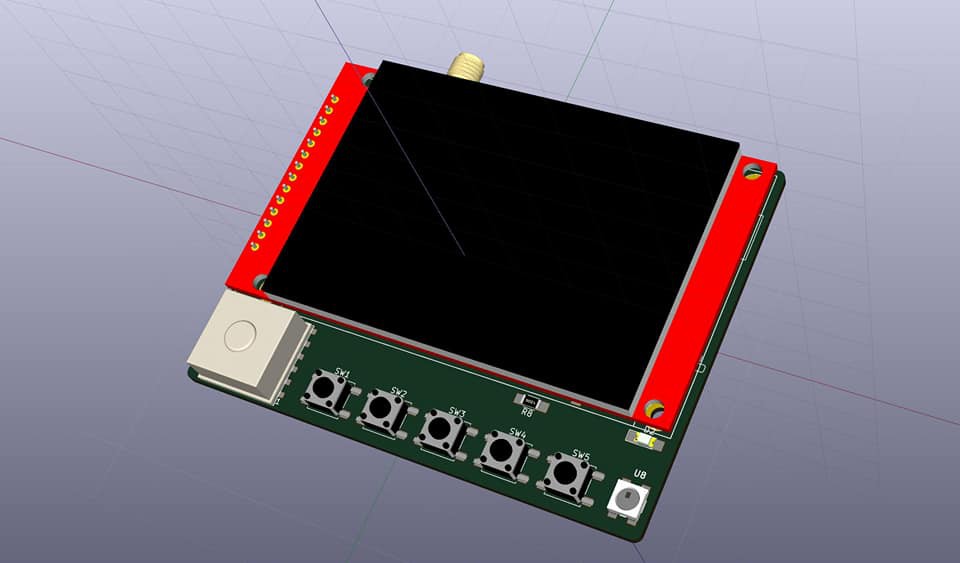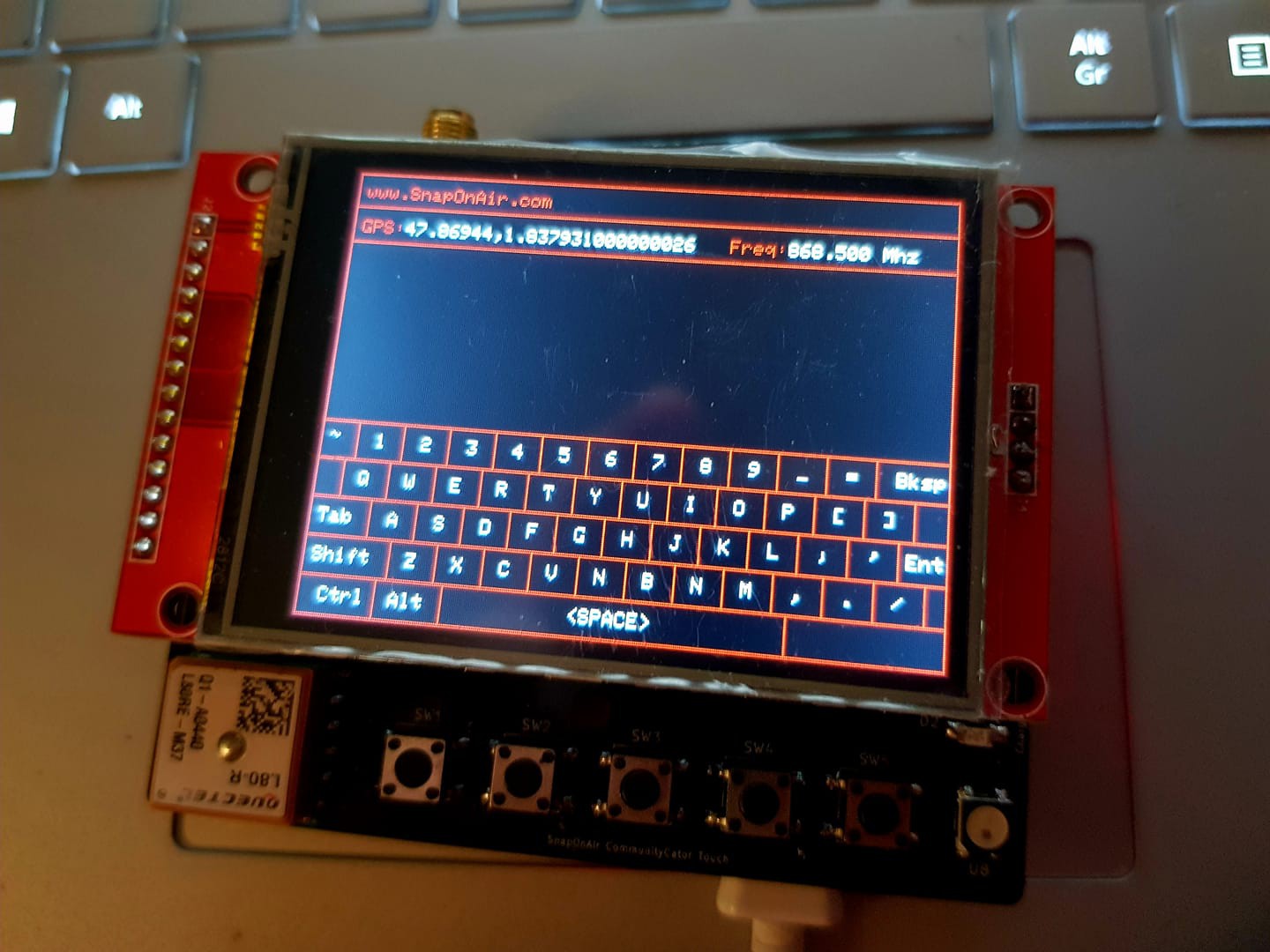 After these basic version we made, we focused on 2 luxury models with nice keyboards: one with a custom made Keyboard, another with a Blackberry Q10 keyboard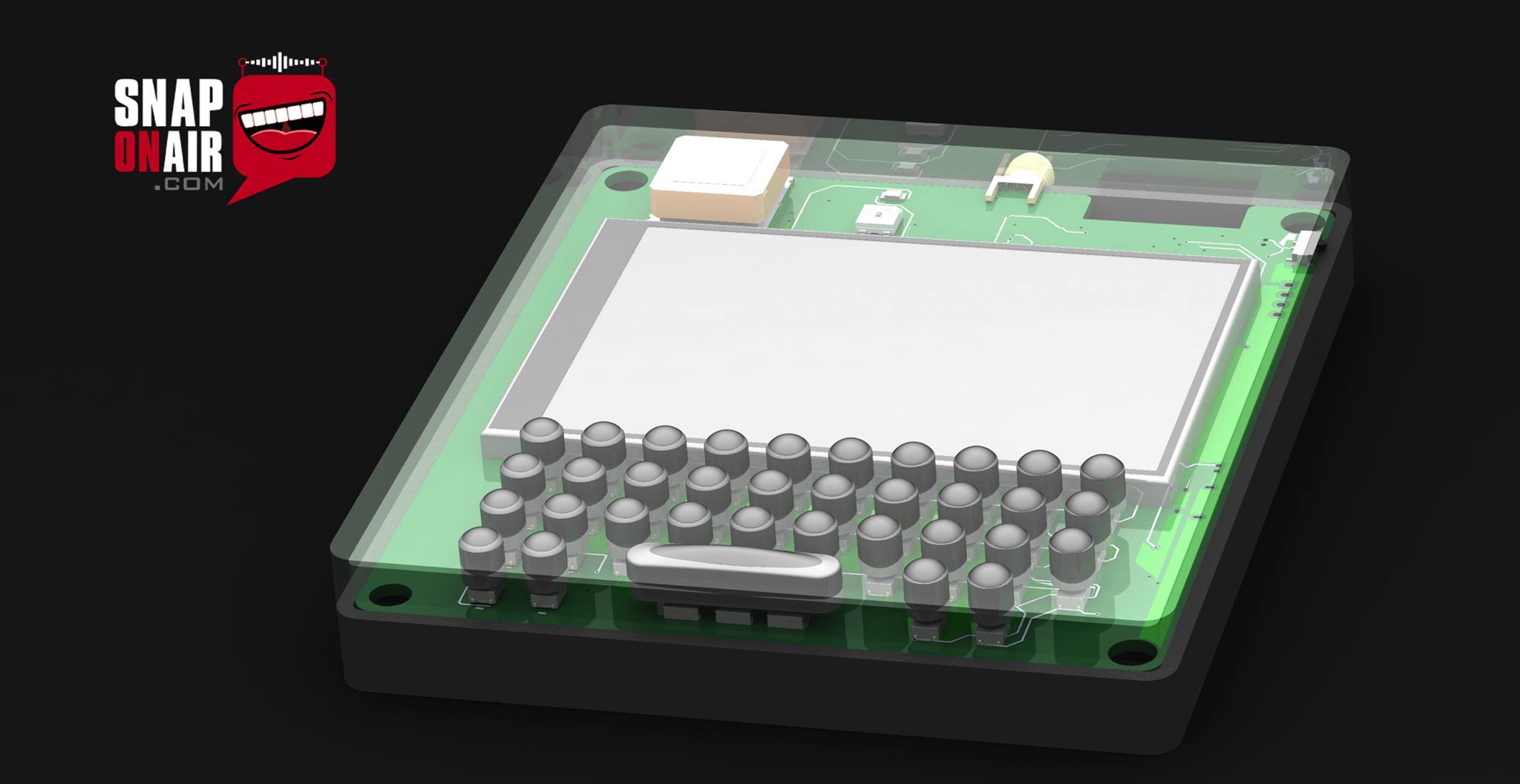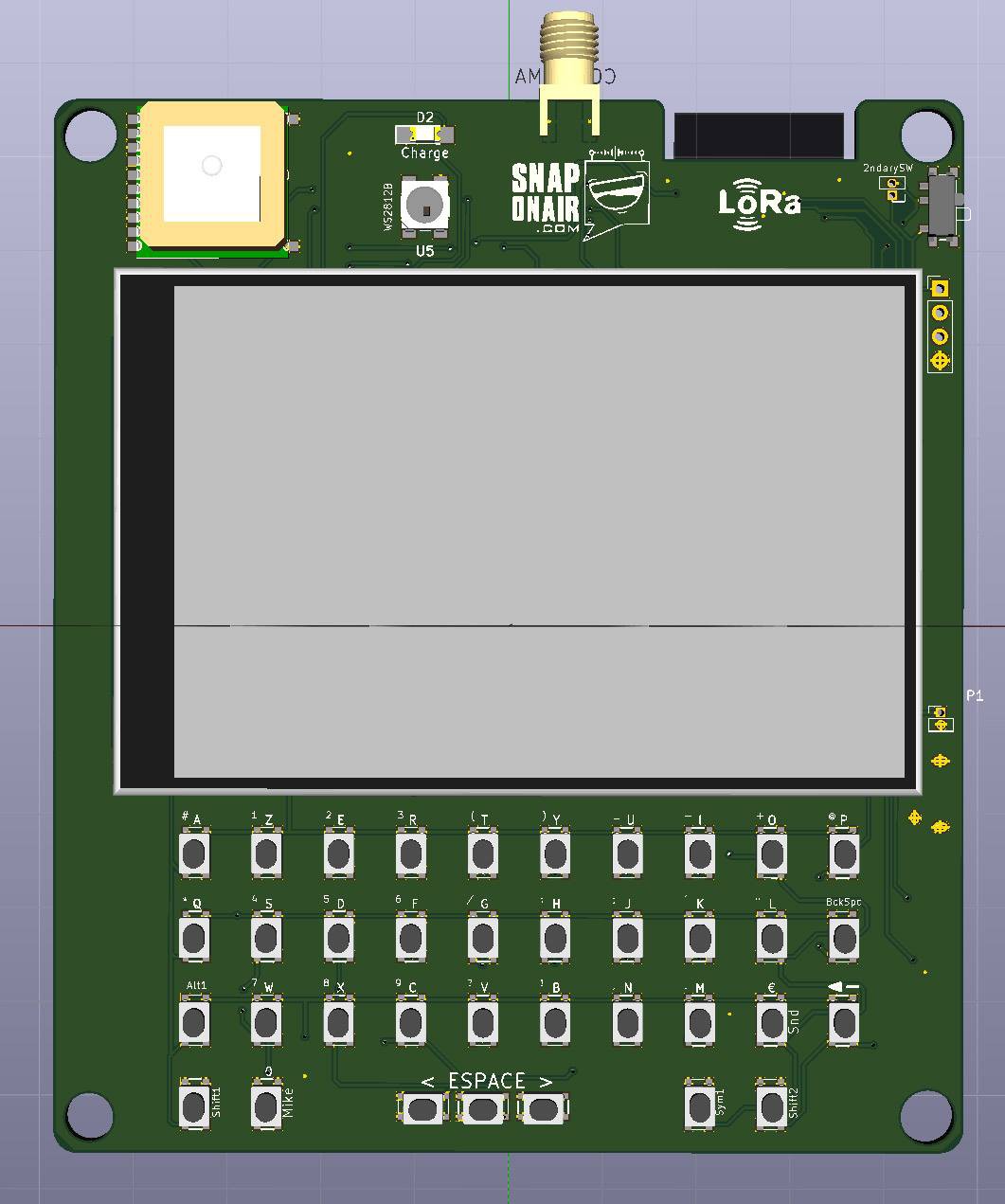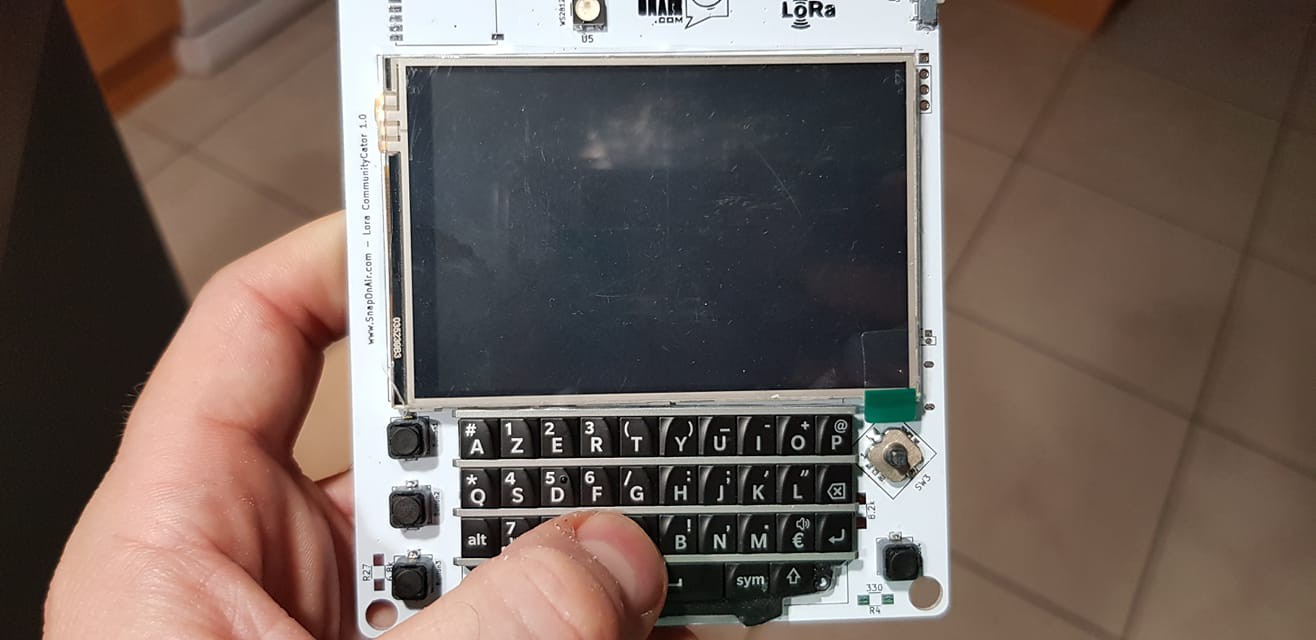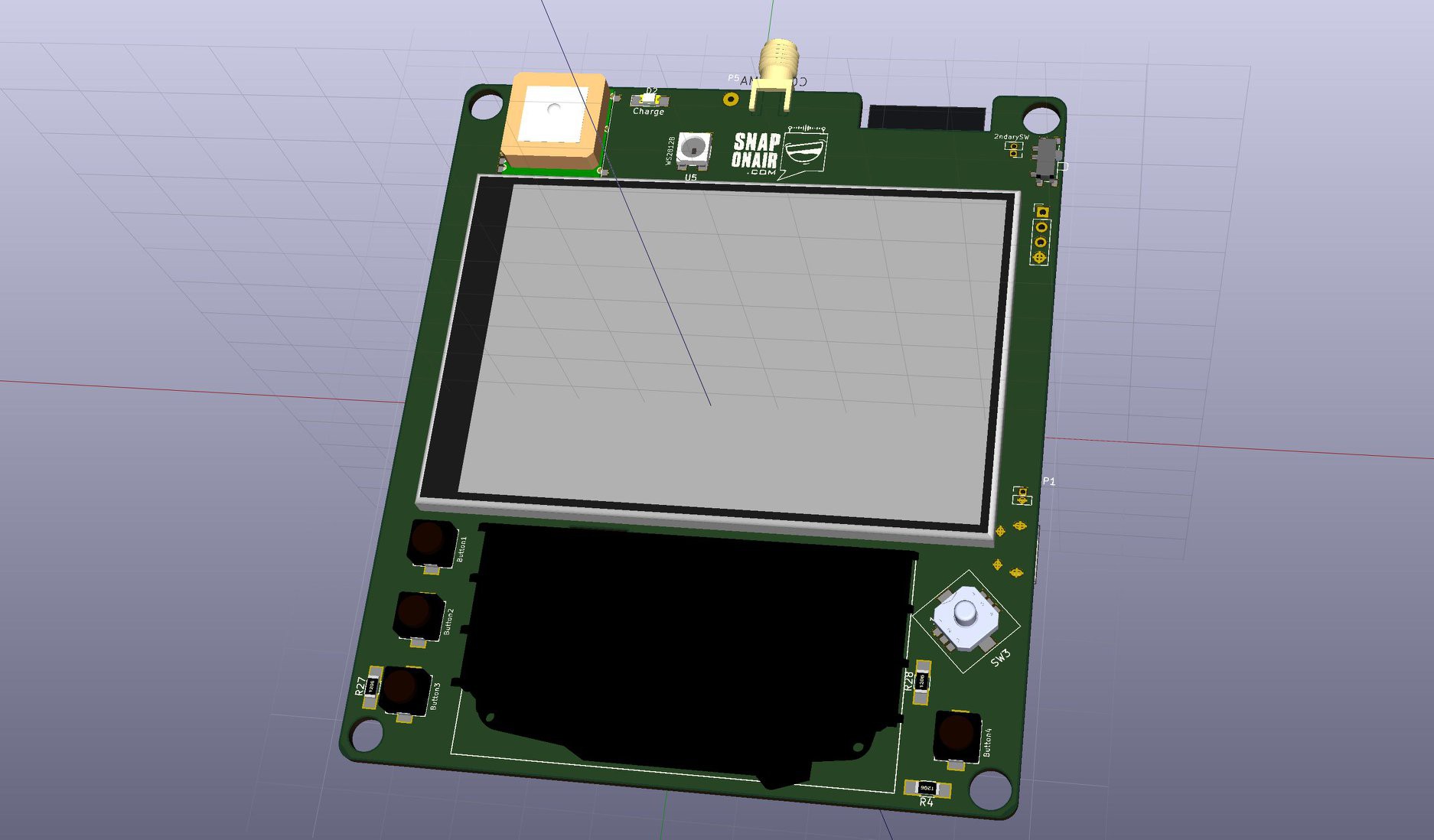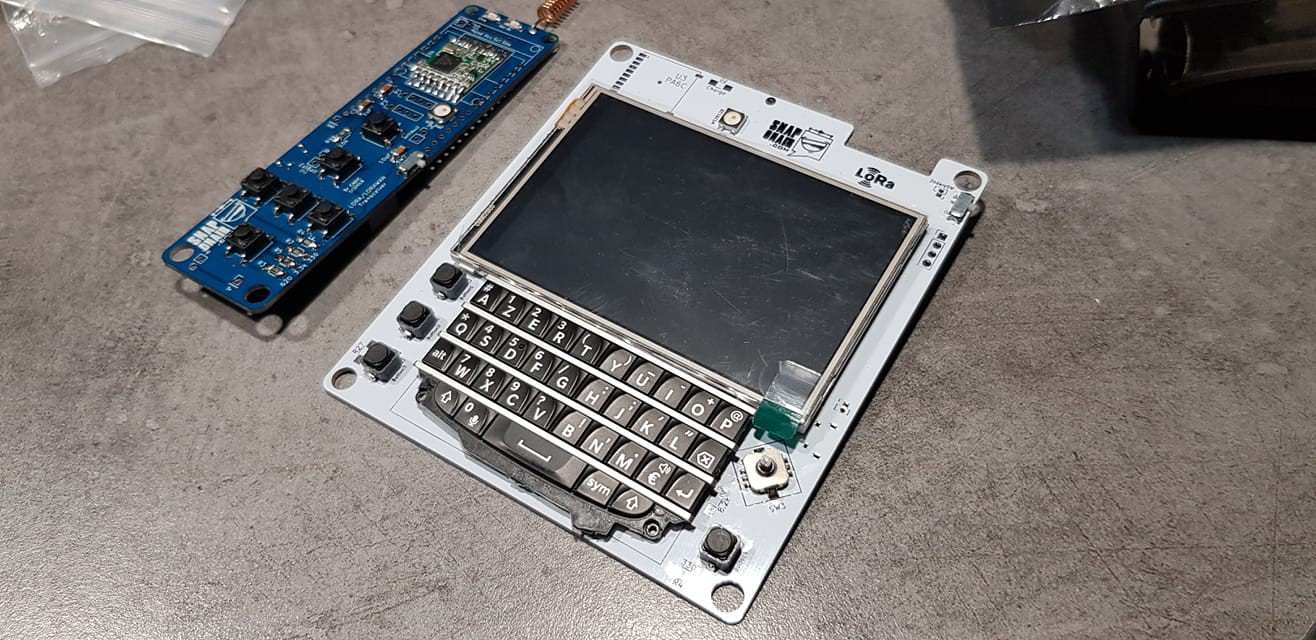 Here is the complete family !!!!!
And me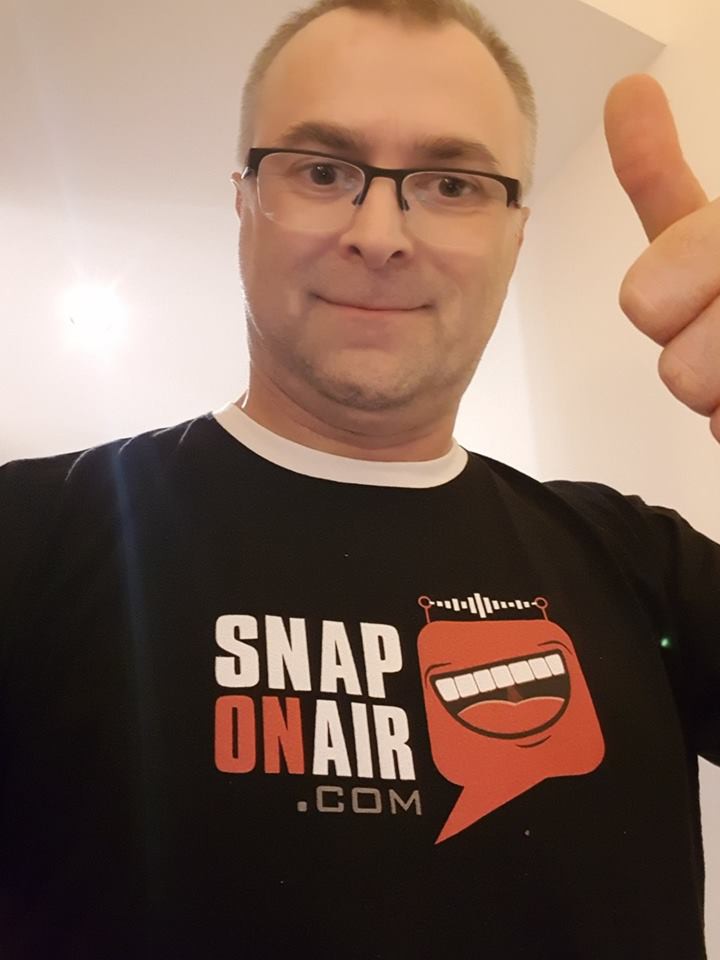 I know that most purists hate this but we created a Facebook group to share with no experts. It now has around 900 members interested in the challenge. 
The software side
It has been a lot of work , alone, on my short rest time (and also my sleep time). The software part is beginning now.  You may help ! 

Copyright [2018] [Dr CADIC Philippe]
Version 2.0 (the "License");
you may not use this file except in compliance with the License.
You may obtain a copy of the License at
    http://www.apache.org/licenses/LICENSE-2.0

Unless required by applicable law or agreed to in writing, software
distributed under the License is distributed on an "AS IS" BASIS,
WITHOUT WARRANTIES OR CONDITIONS OF ANY KIND, either express or implied.
See the License for the specific language