The next challenge was the layout of the control panel. At first, I considered a design with two joysticks. But after I've played Missile Command and Marble Madness for the first time in an arcade (i.e. the way those games are supposed to be played) I wanted to add a trackball to the panel.
Thing is: trackballs typically come in 2,25" or 3" variants. Most of them are meant to be mounted in metal panels which are about 2-3mm thick. My DIY panel will be made of Wood, most likely 15mm plywood. This narrows the options down. The U-Track by Ultimarc is designed to be flush mounted in rather thick panels without an adapter which would ruin the appearance. Unfortunately, it is hideously large, so it takes up lots of space behind the panel.
At this time I started designing models of my favored joysticks, Buttons and the trackball in OpenSCAD.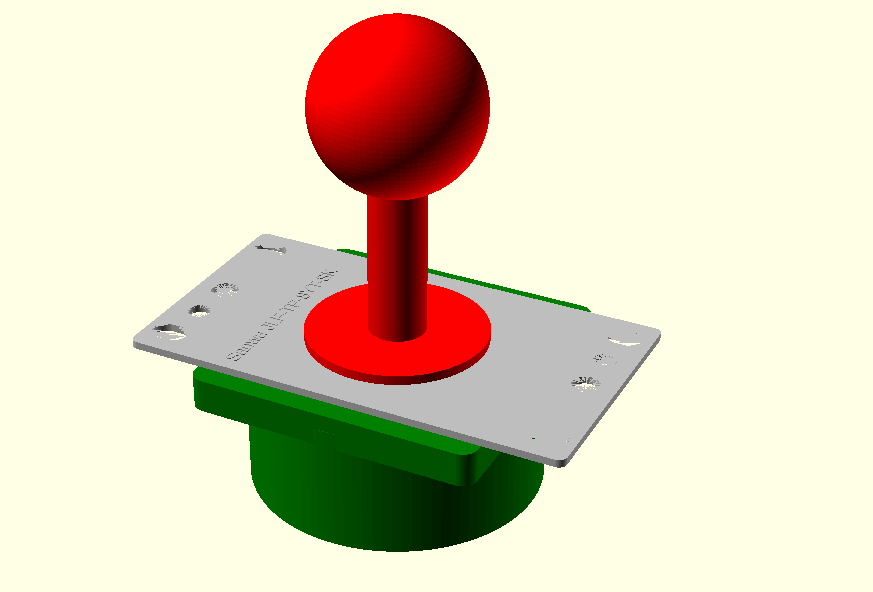 I used the relatively low-quality "package models" for Placement of the parts. Everything was moved upwards quite a bit so that the large technical stuff that was going on under the Panel were visible from the outside as well. So I played with various configurations and ended up with something like this: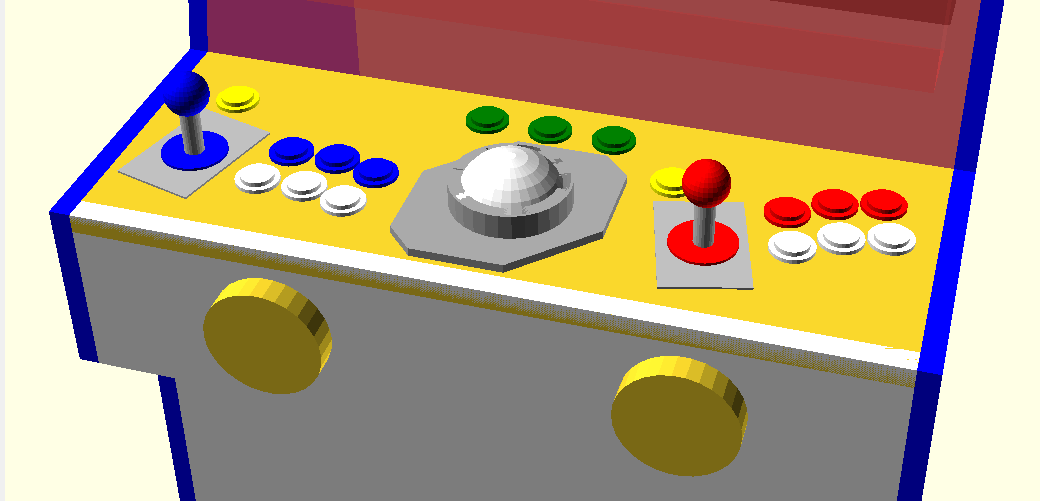 Note that there are two buttons close to each stick. They are intended for C64/Amiga games. Also note that there are two spinners. They are currently shelved but might be revived lateron.
At this point I fugured that I can only get so far using digital models only, around the same time my 3D printer arrived...