Part of the goal of my project is to make a cheap alternative to propagators commercially available and use waste materials, thus an important part of the project is the propagator itself. Bottle propagators are tried and true and inspiration was drawn from all over the web. Here is my take on a bottle propagator, you will need: 
Scissors/Knife
Two bottles, the same size but not necessarily 2L variant
Cloth
Soil (preferably fine compost for seeds/cuttings)
Water
Some seeds, you know, to grow!
The electronics are extra and can be skipped for an ordinary unheated propagator.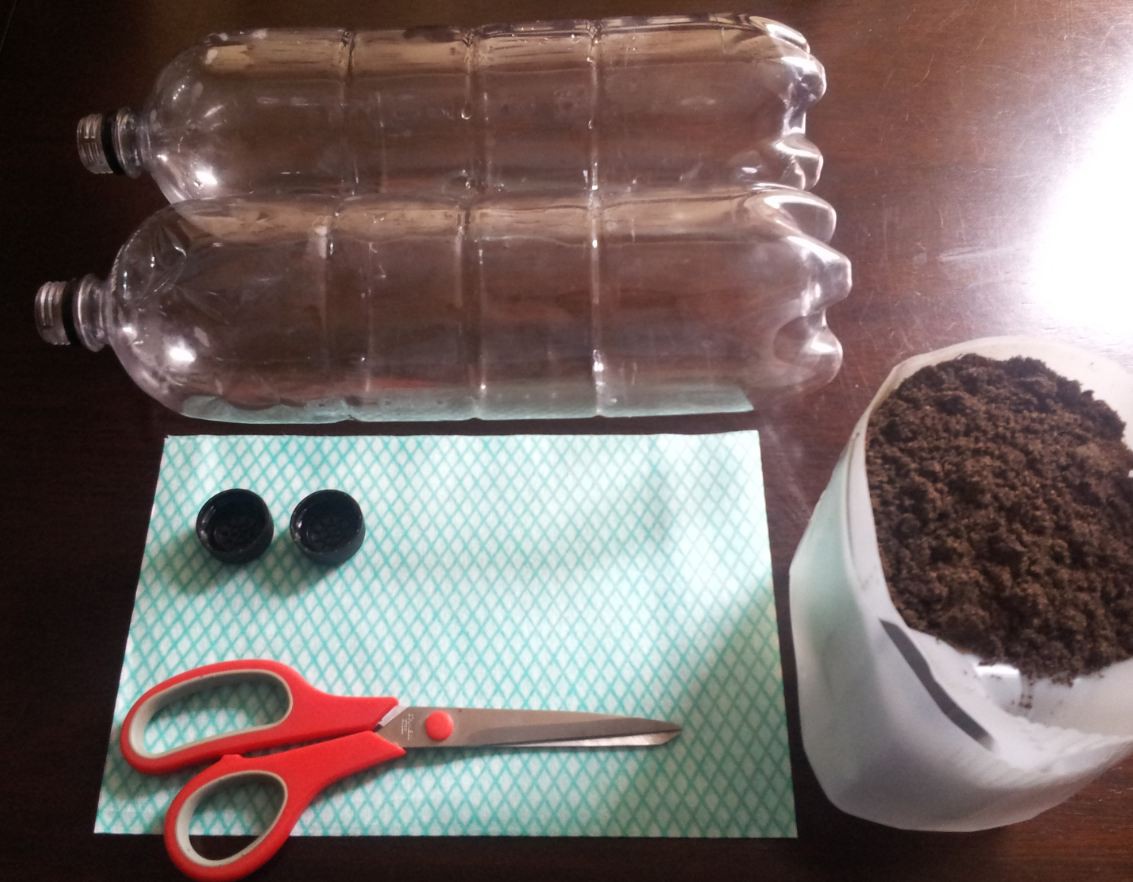 Tie a knot in one end of the cloth and pull it into the neck of the bottle: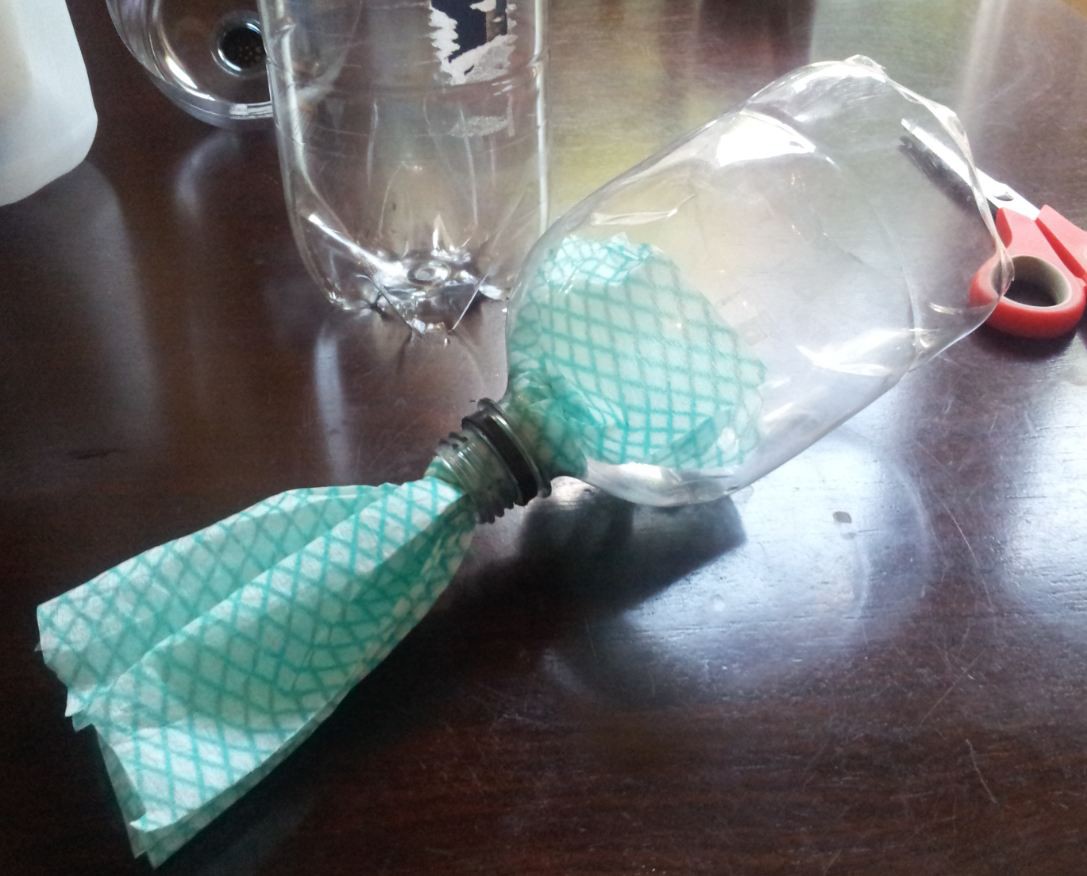 Fill one bottom half  with water and push the top half with cloth into it, place a small amount of soil on top of the cloth to hold it down evenly:
ELECTRONIC STEP, place the heater on top of the soil and the heater temperature sensor close by: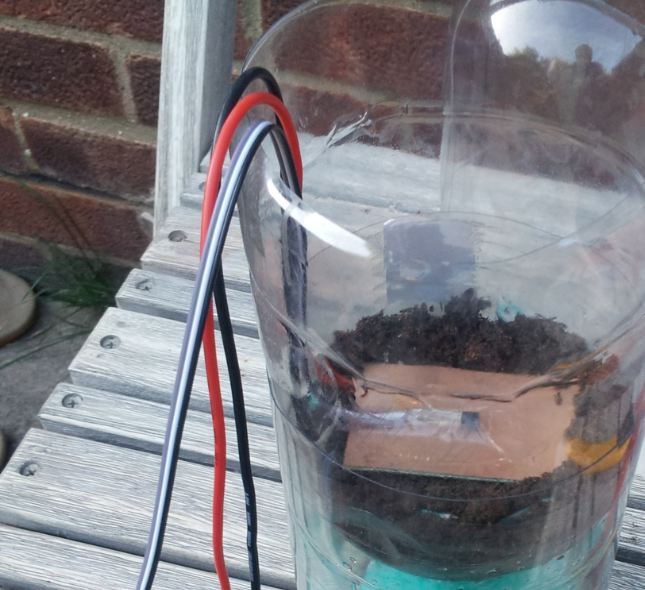 Fill with soil to a depth of about 50mm, add seeds or another sensor in my case: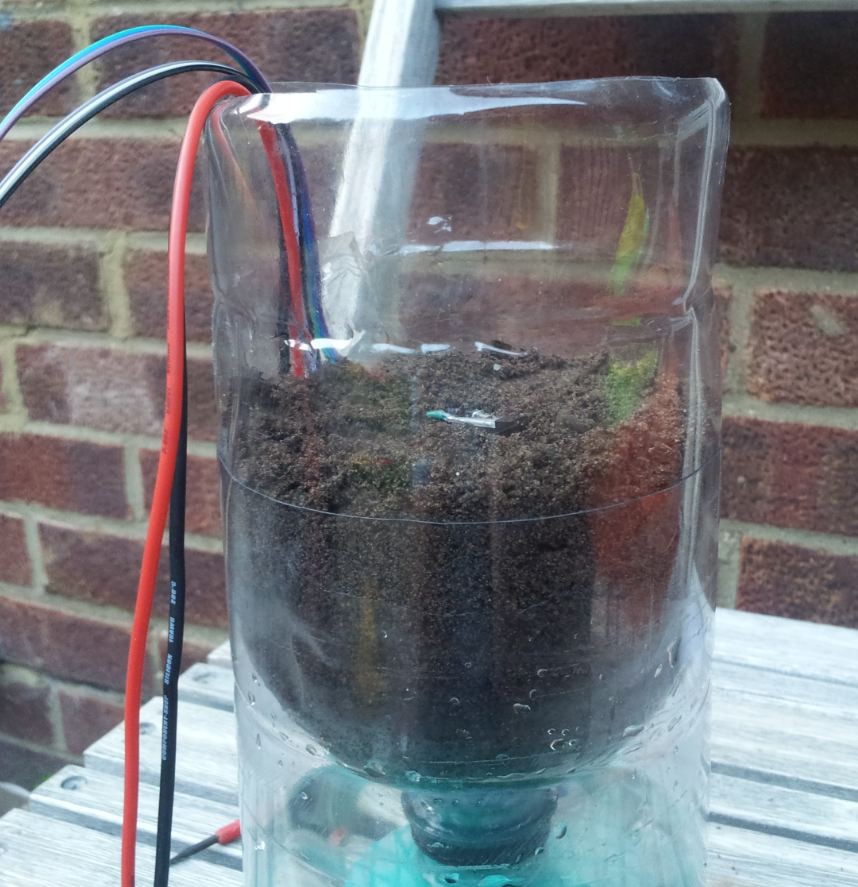 Cap off with another top half of a bottle and your done, one bottle propagator: