Spent 2 hours today removing the plastic panelling from the frame of the bike.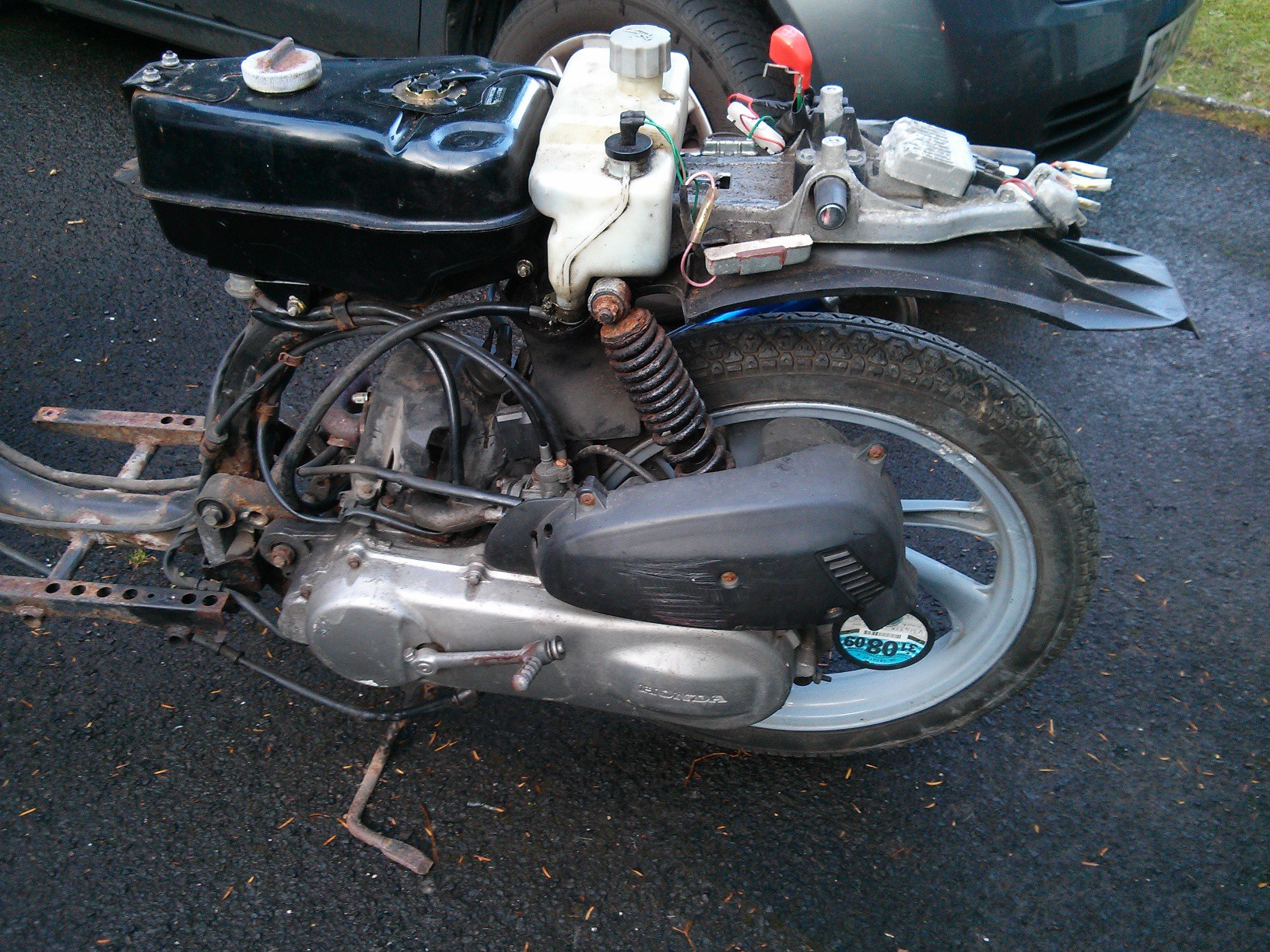 Several pieces are damaged and will require either a lot of work or to be replaced.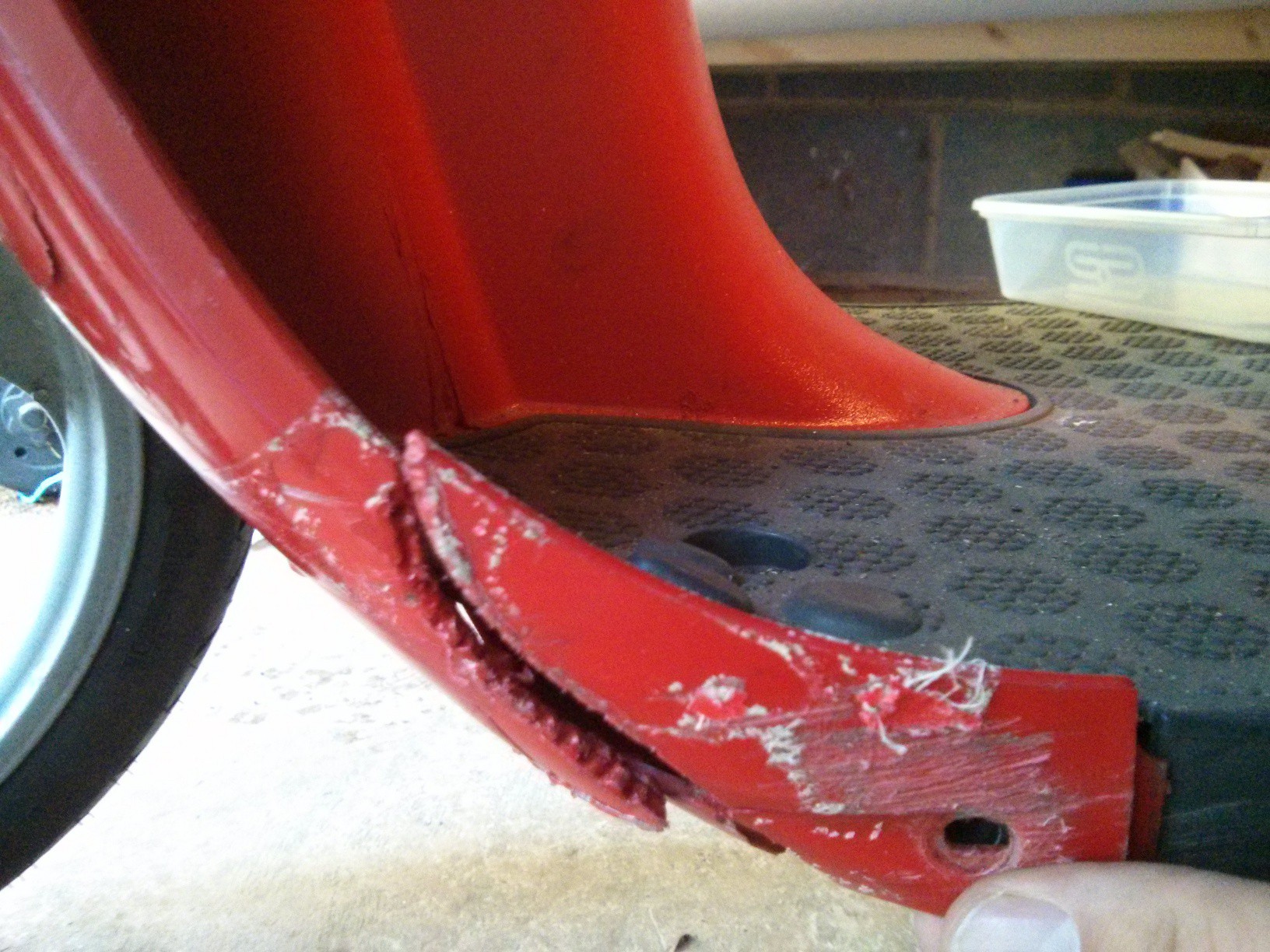 All of the screws have been taped into the holes that they came from which means that it will be straight forward to reassemble.  More of the damage has been assessed and the decision has been made to favour the mechanical restoration at this point in the project.