I've made several ESP32 related tiny boards and some of them are sold at my tindie store. The ESP32 ADB (audio developing board) successfully works as web radio and bluetooth speaker, but my curiosity did not stop at that point...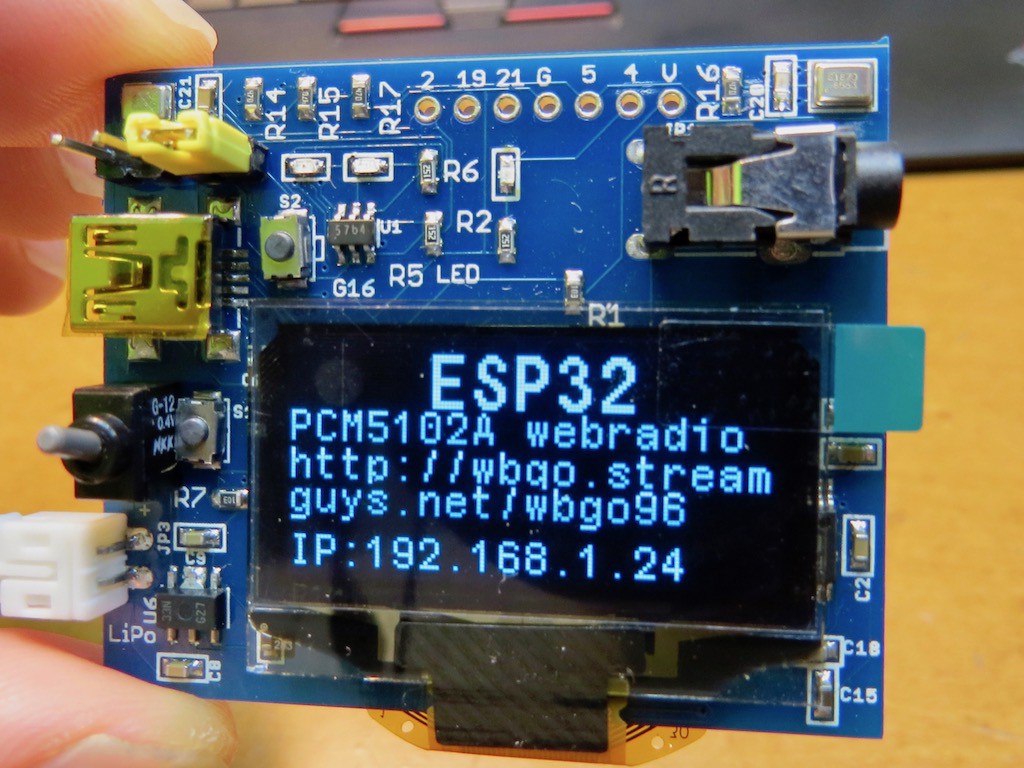 This is the pinout of board, consists of
ESP32 (ESP-WROOM-32) WiFi/Bluetooth module
LiPo charger circuit
FTDI (FT231XS) binary upload interface
TI PCM5102A high resolution I2S DAC
SPH0645LM MEMS microphone
1.3 inch OLED display
YES, everything is on-board. As per request by some user who wants to use without LiPo, JP2/JP4 are prepared for LiPo/USB operation switching. Also I did not forget to put one Green LED for blinky.
Audio in-take of MEMS microphones are backside of PCB through small hole (we can see small hole at the corner...)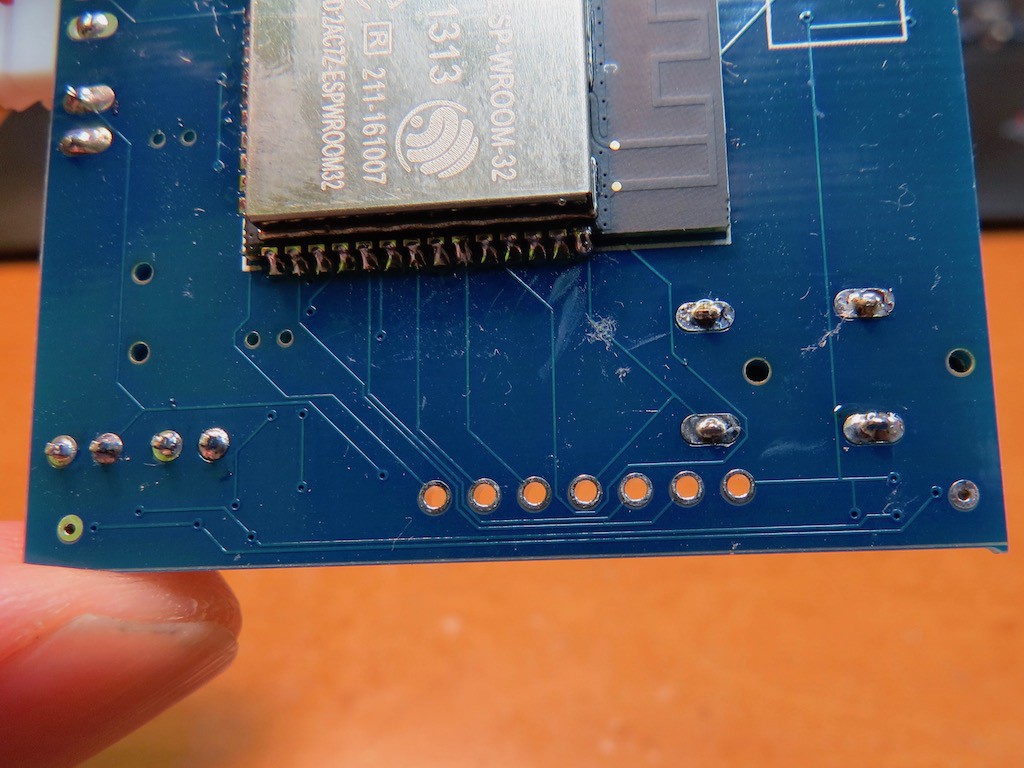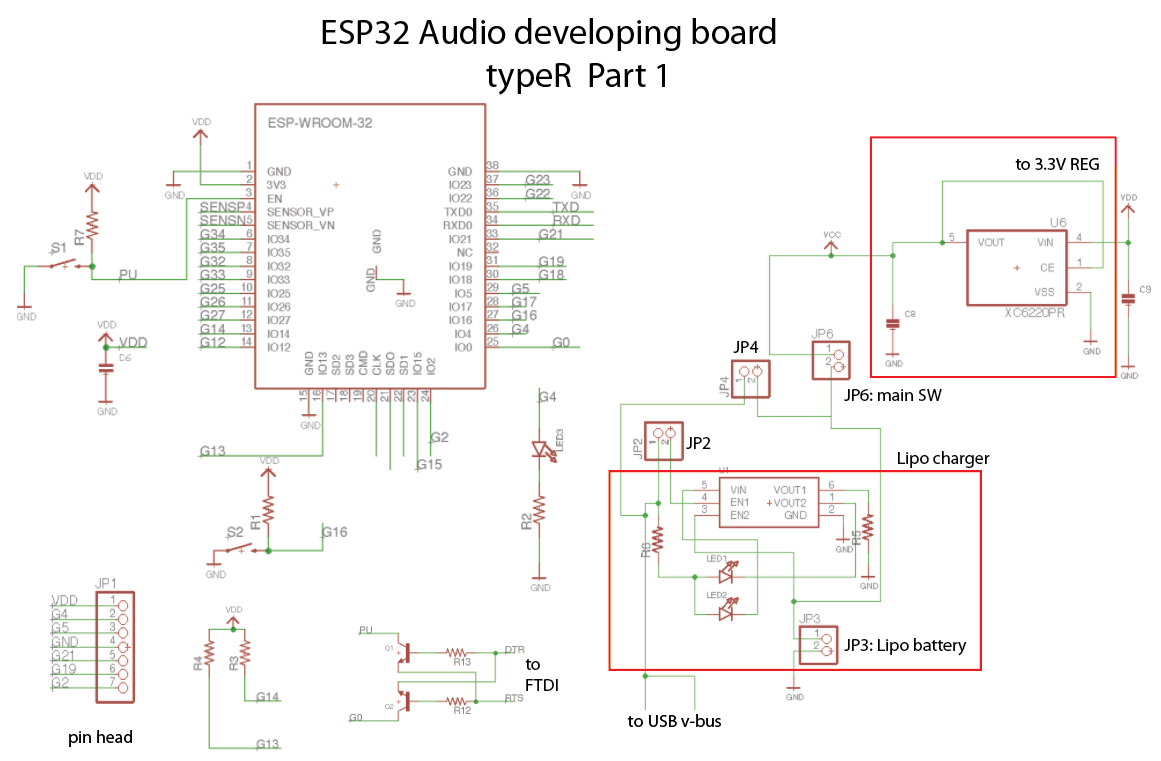 Here is the main part and nothing special. All of my ESP32 related board has similar configuration.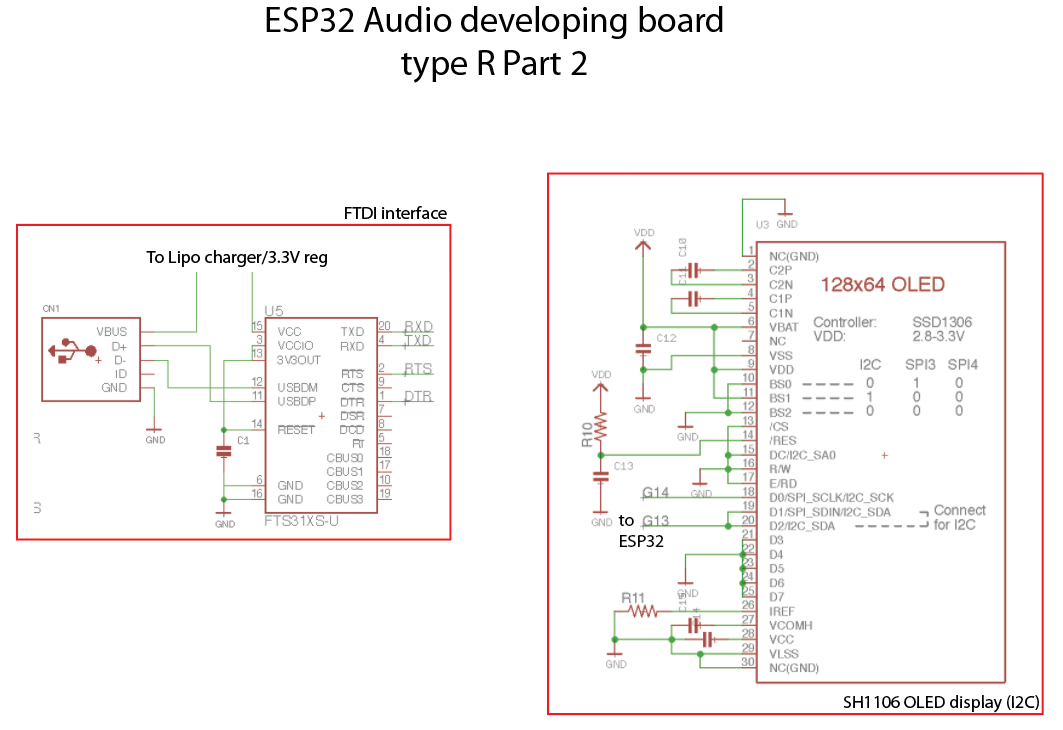 Here is the part 2, consisting of FTDI and OLED.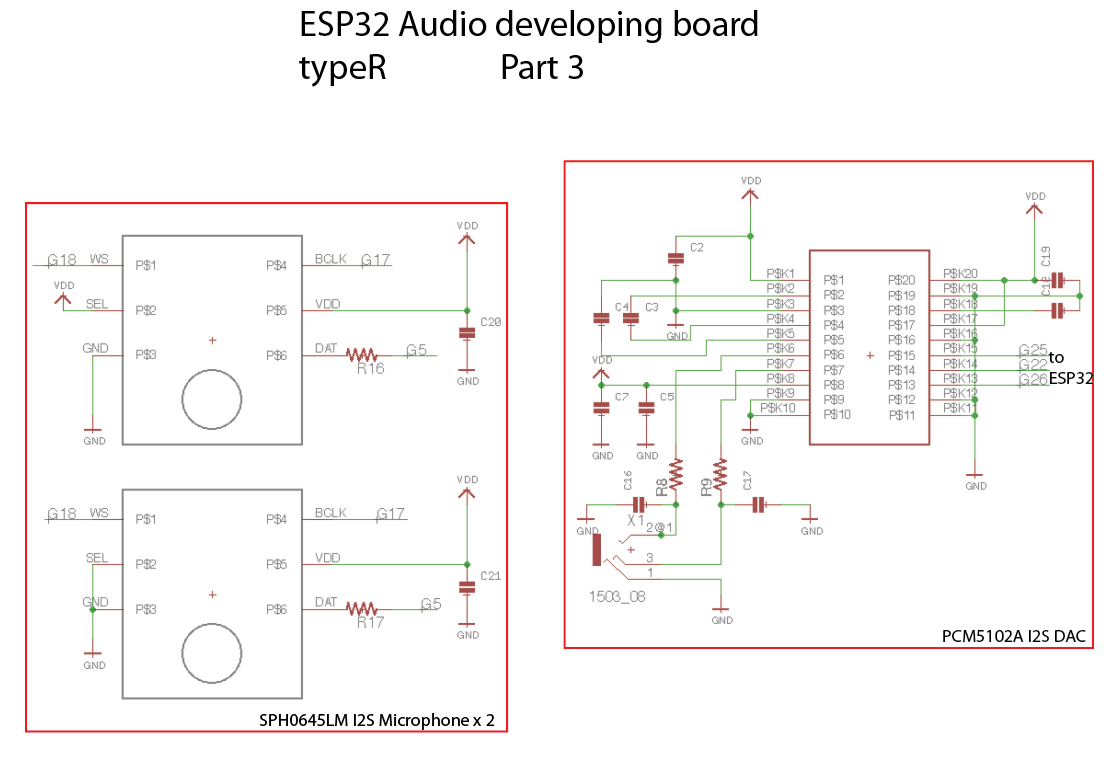 Part 3 is audio related part. As you can see, two microphone and DAC are populated on board.
Currently, my PCM5102A runs out of stock in my parts box but this board will be on sale soon at my tindie store after refilled.
Actual sample operation (program source is written by MrBuddyCasino, a famous person in the ESP32 world) can be found in the following movie... have fun!