I've drawn out a basic concept for the enclosure in OnShape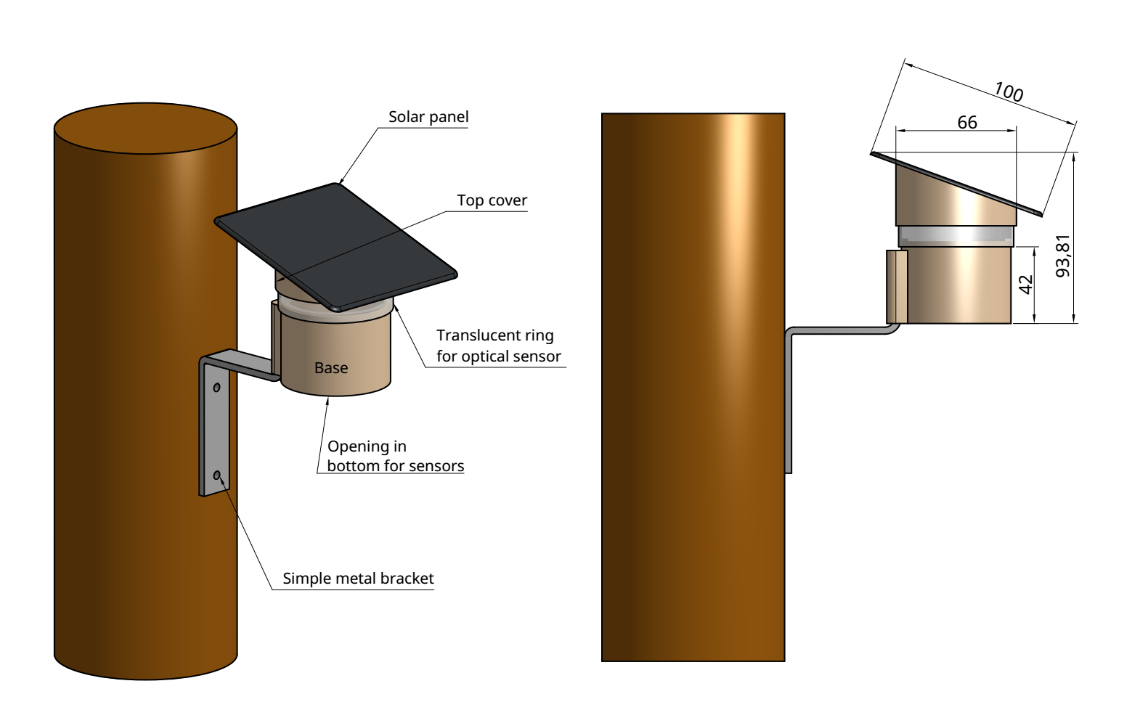 The enclosure consists of 4 main parts.
The base slides onto the metal bracket, and has a opening in the bottom for the humidity, gas and particulate sensors to sample the air without directly exposing them to sun or rain.
The bracket would be a simple piece of bent aluminium or galvanised steel flat bar, that can be mounted to any tree, pole or post with screws.
On top of the base is the a transparent ring that allows light to reach the optical sensors on the inside.
The top cover sits on top of the transparent ring. and has a angled top surface to mount a small solar panel. The top cover can rotate and then be fixed in optimum position for solar panel efficiency. The solar panel also helps to shield the optical sensors from direct sunlight, which can cause false readings.
The base, and top cover will be injection moulded from a UV resistant polymer. The translucent ring will be injection moulded from poly carbonate. The seams between the parts will be sealed with o-rings. A single bolt will screw in through the base into a threaded insert in the top cover, pulling the assembly tightly together.
IP53 will be the minimum ingress protection rating. (Protected from limited dust ingress, water spray less than 60 degrees from vertical)