So after a few iterations of re-design to work with NEMA-8 sized stepper motors which whilst not the smallest available are the smallest in the sub $20 bracket. In this case $12ea.
With the increased size comes the headach of deciding on an arrangment to pack them as close together whislt having a viable mechanism to allow the small dislacement and high resolution with minimal backlash possible. More after the break below...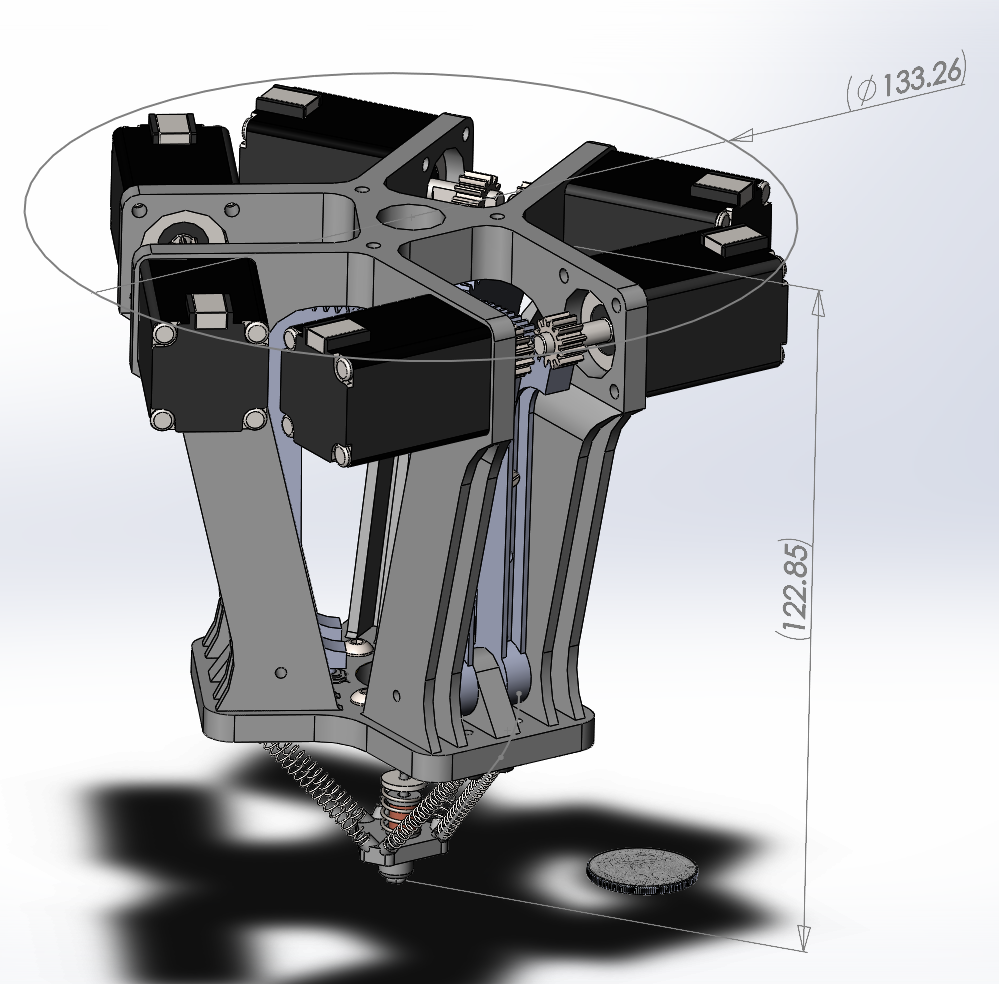 units = mm

---------- more ----------
The design i've ended up with is an arrangement of small gear on the motor driving a large gear, with a fine wire wrapped around a small hub. As the gear rotates the wire is pulled or released off the hub. In this case the large gear takes the form of a leaver with only a small section of the total circumference. As can be seen in the section below;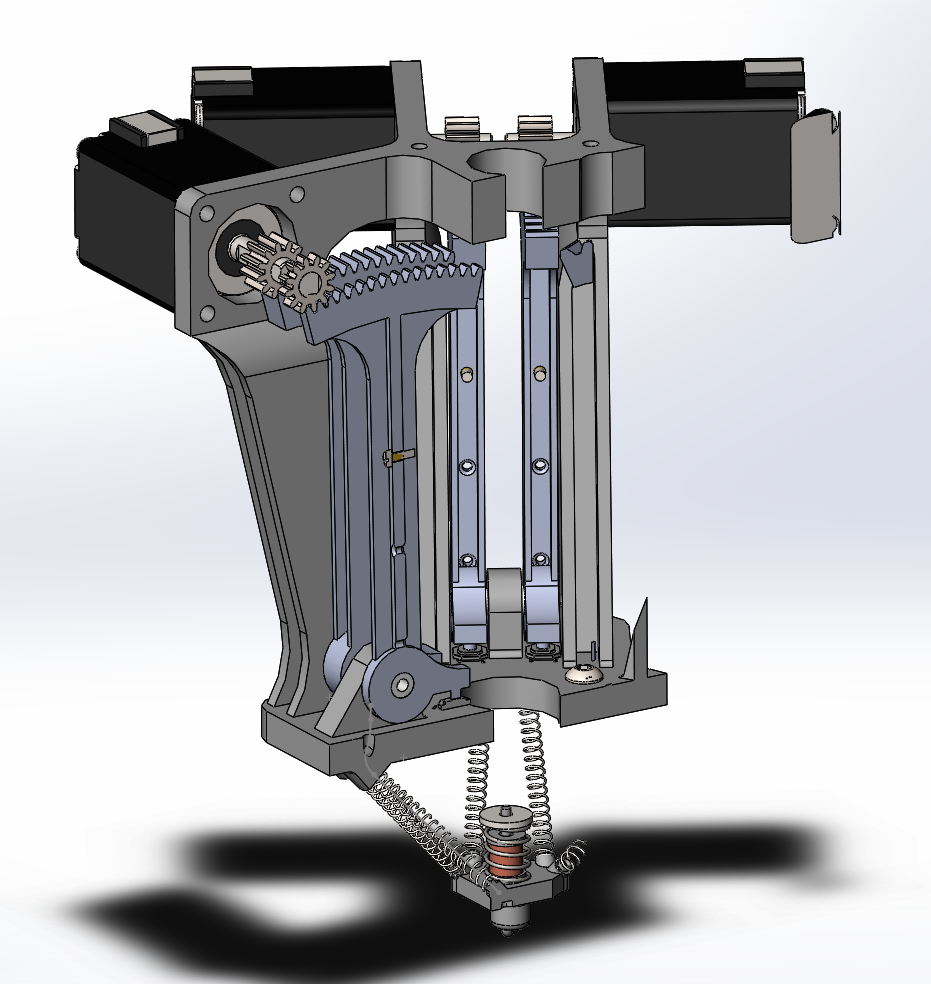 The 0.5mm wire passes through a PTFE tube through the base and down the centre of the leg spring to the actuator platform. Beacause the overall displacement is small there should not be issues with not having discrete universal joints at the ends of the actuator legs (springs). The wires are tensioned and held in position by the small screw placed in the lever web.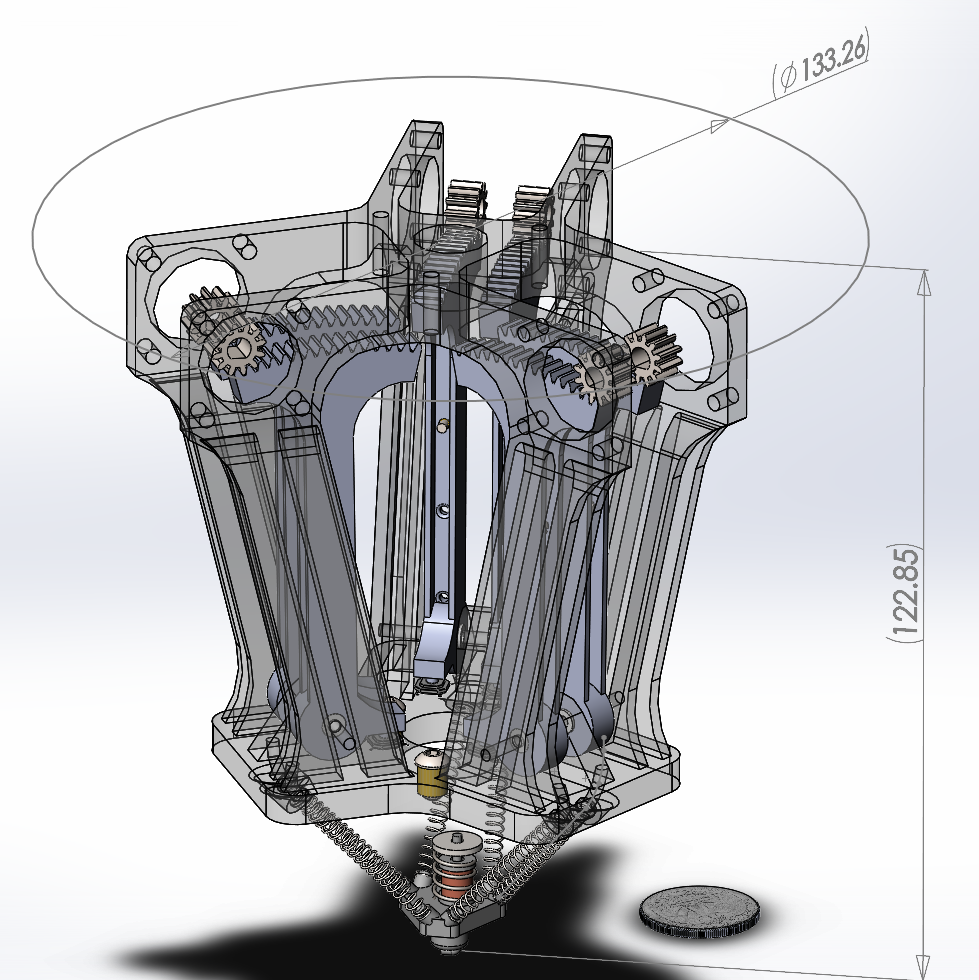 At the centre near the base there is a PCB with six push button switches that allow the levers to be set to a known home position at startup.
Whilst the whole assembly is substantially larger than my initial plans, i'm hopeful that with its more robust design that there will be fewer teething issues. The resulting actuator head still occupies the same volume as the initial design.