After doing the tests we do at High Engineering School of Seville, an issued occurred. The protection structure moved forward, so the adjusted distance to the propeller was reduced and it all crushed. You can see it in the video below.
The condition of the motor is so bad. The wires get twisted and forced, so that, now they have copper visible. We have fixed it, more or less: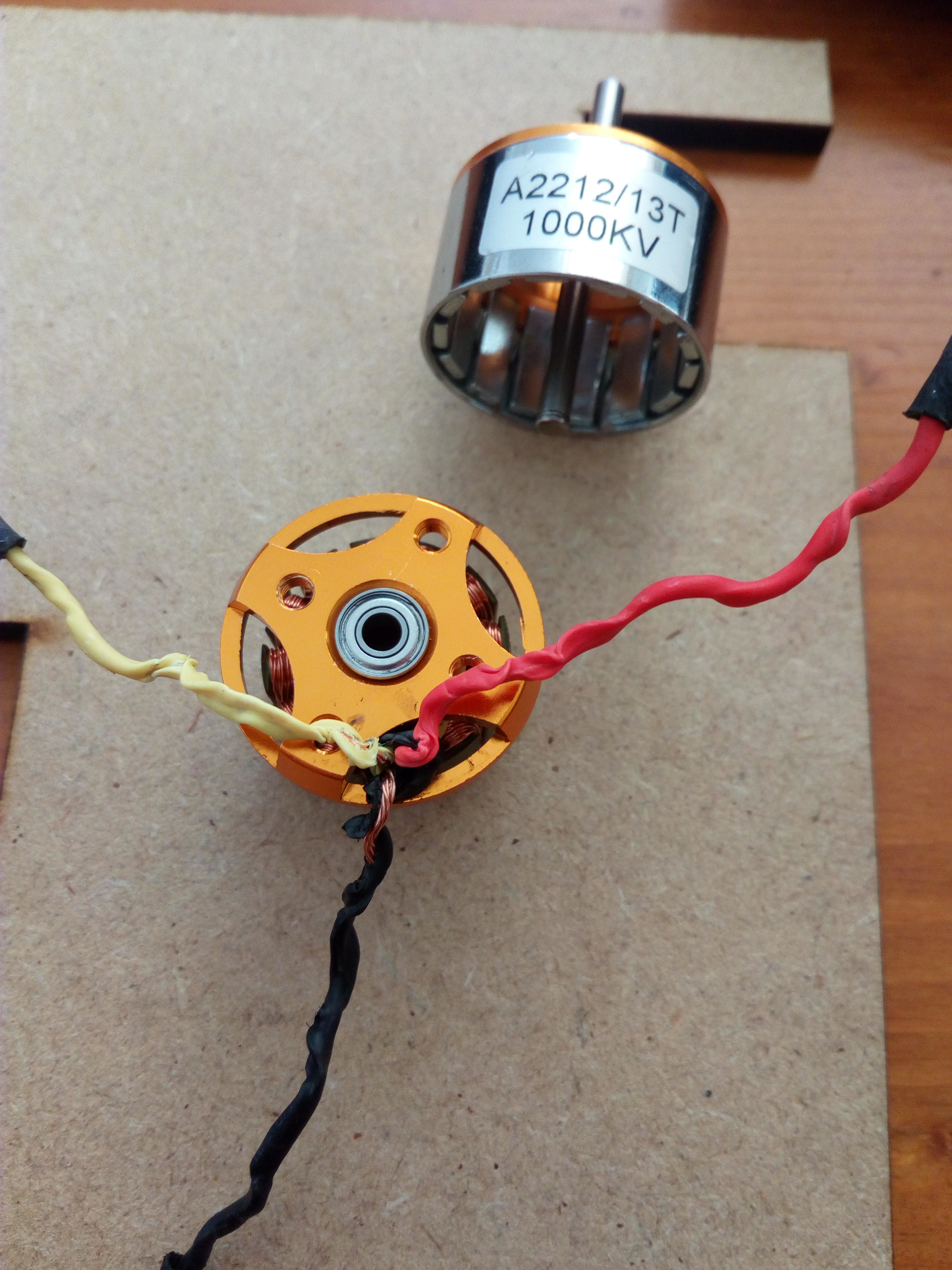 We took out the insulation plastic, un-twisted the wires, added new thermo-retractable insulation and it is more or less well again.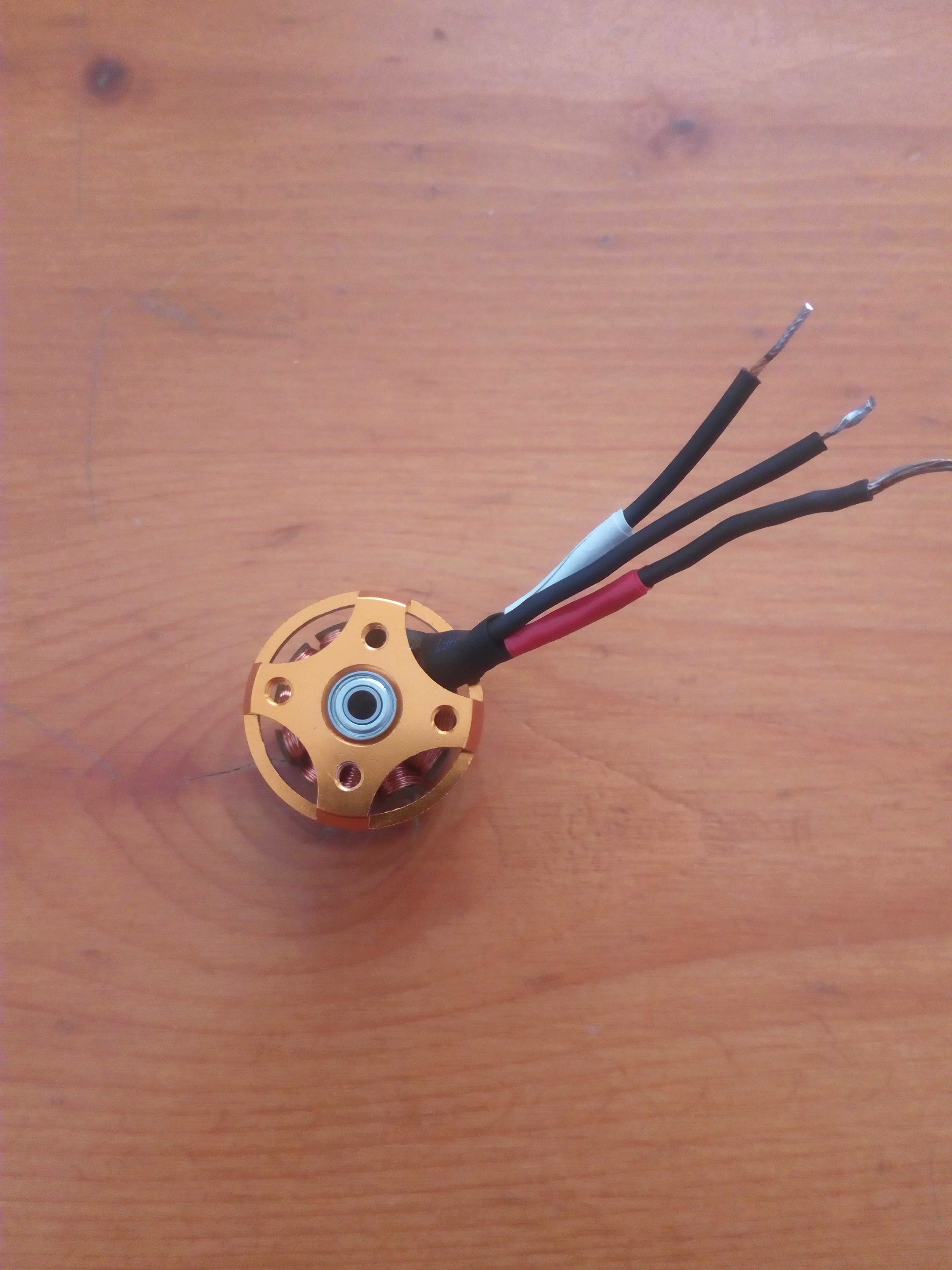 Although the result seems to be good, we are going to leave it for secondary tests. We don`t trust it a lot, because it is a little tieso. We will check it later.