About two years ago we began this project with a lone thermal block.
Our thermal block was generously donated by the physics machine shop at the University of Western Ontario. They donated the copper, and manufactured our thermal block to our specifications. We provided them with an autocad drawing, shown below: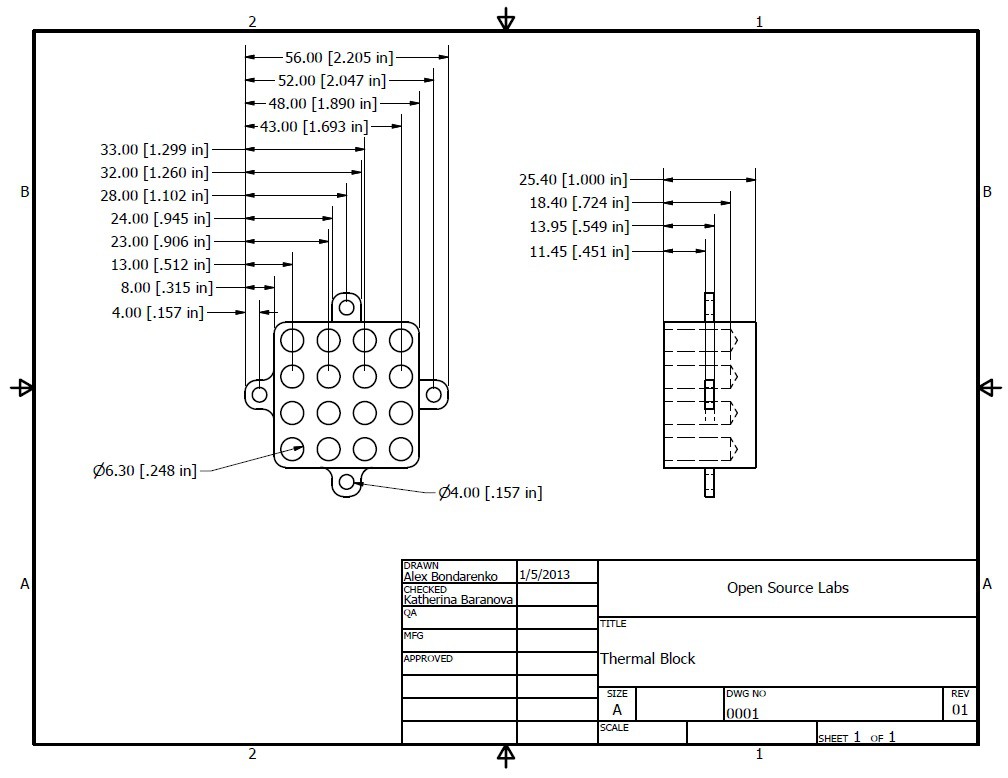 The first design proved to be inefficient, with an overly large bottom. In the future, we intend to modify the block design to reduce thermal mass.