My flight test showed me that my motors didn't have enough lift/ draw enough current/ rotate fast enough. I ordered several motors to test from Uxcell ranging from 13,000 rpms to 40,000 rpms.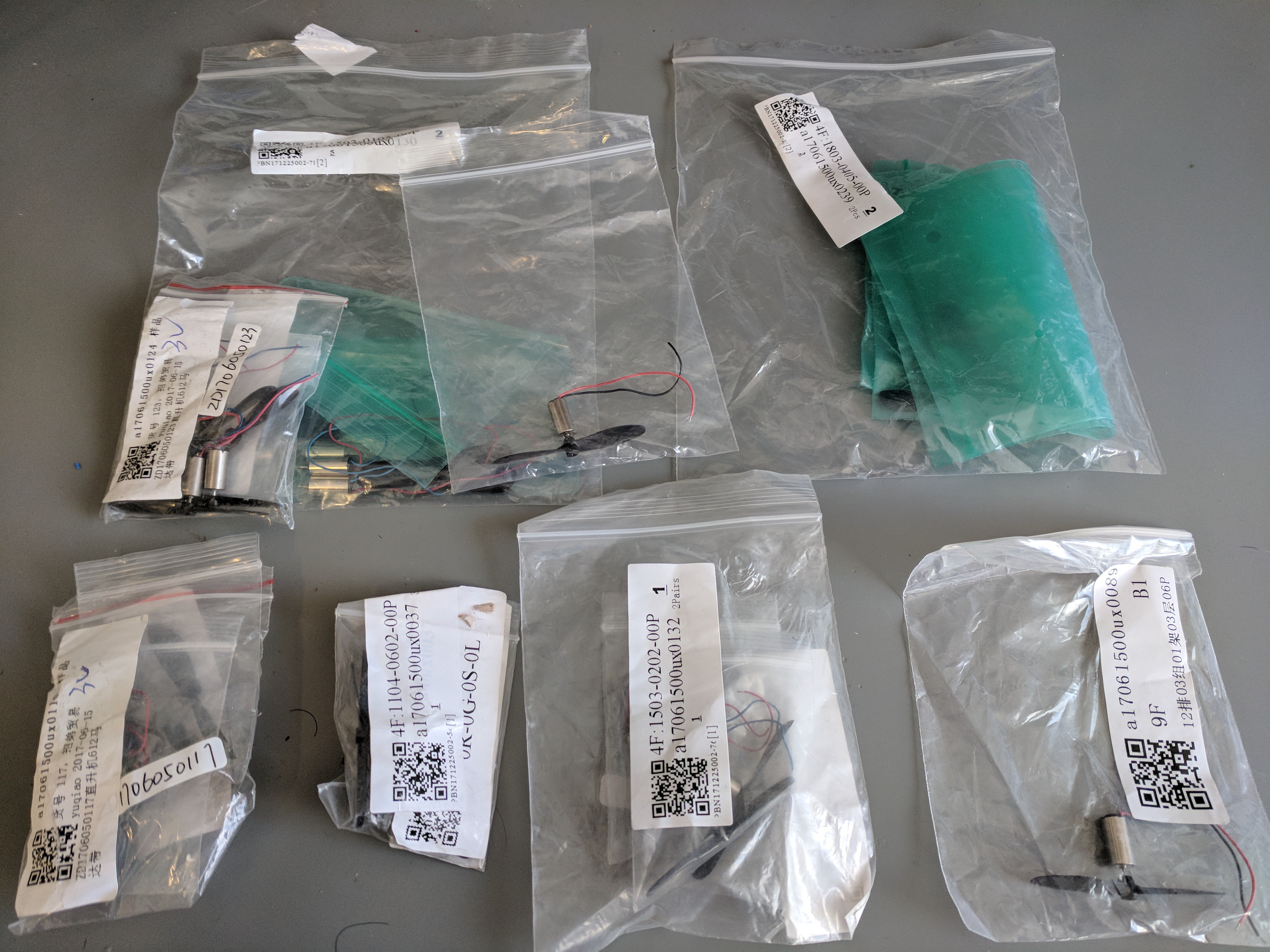 All the motors I bought have rpm ratings + voltage, but no kV rating.
Motor kV (the rpm constant, not kilovolts) is the relationship between rpm and generated back emf (force). It's defined as the number of revolutions per minute (rpm) that the motor will turn when 1V is applied to the motor with no load. So rpms/ volt.
A low kV (more winds, thinner wire) will have higher volts/ less amps/ higher torque so it can swing a larger propeller.
A high kV (less winds, thicker wire) will have low volts/ higher amps/ lower torque for swinging a smaller propeller.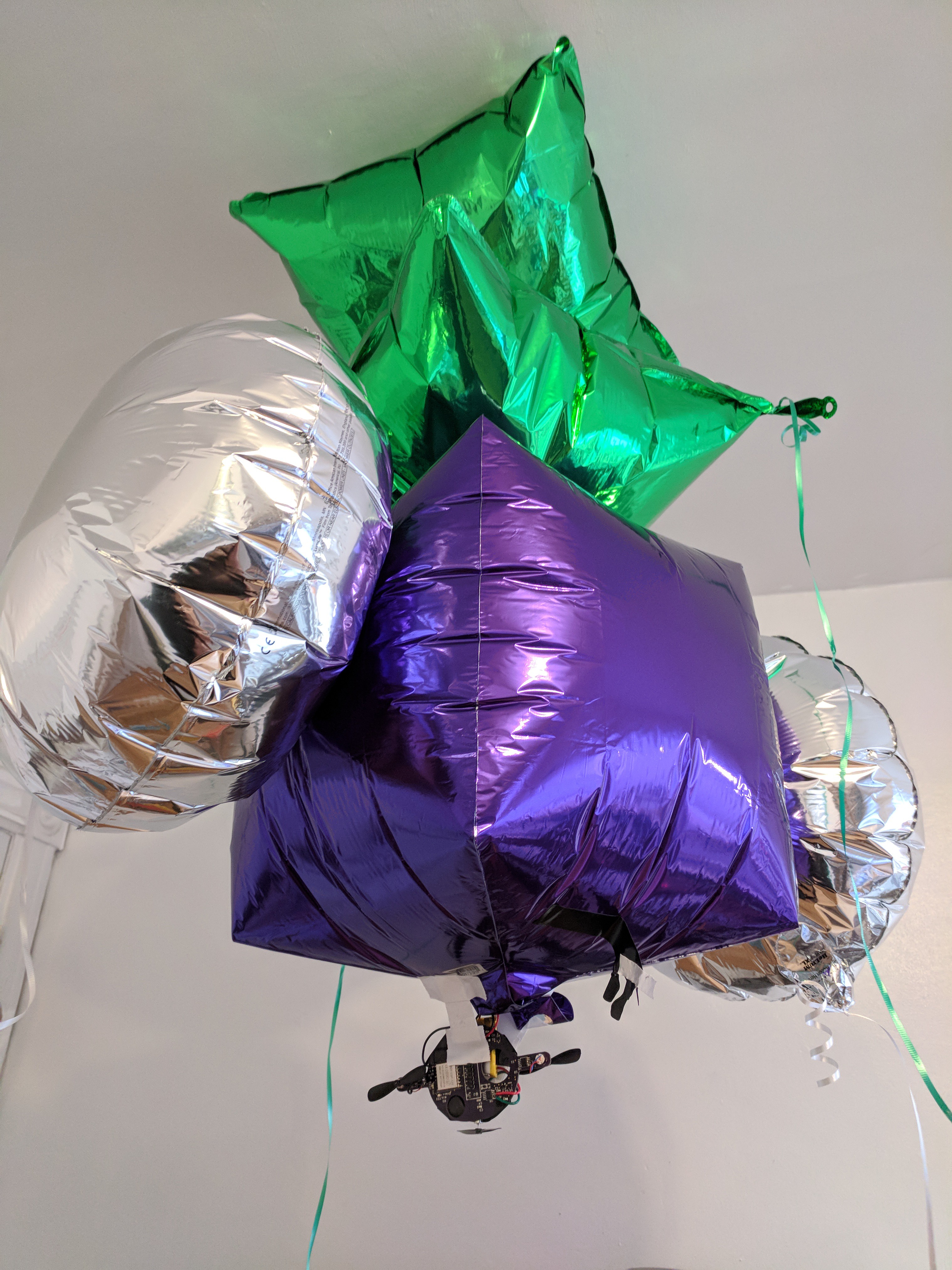 The blimp is working a lot better. The motors are just not fast enough, nor are the propellers moving enough air to make enough of a difference. I put a 500 mA battery on it which is why now there are 5 balloons needed to hold it up :/ (I am afraid to weigh the gondola now).