Here's a video of the Z axis lower limit optical detector in operation. Upper is similar. On the lower, I had to swap the 3-pin connector to the outside, else the router base plate would hit it on the way down.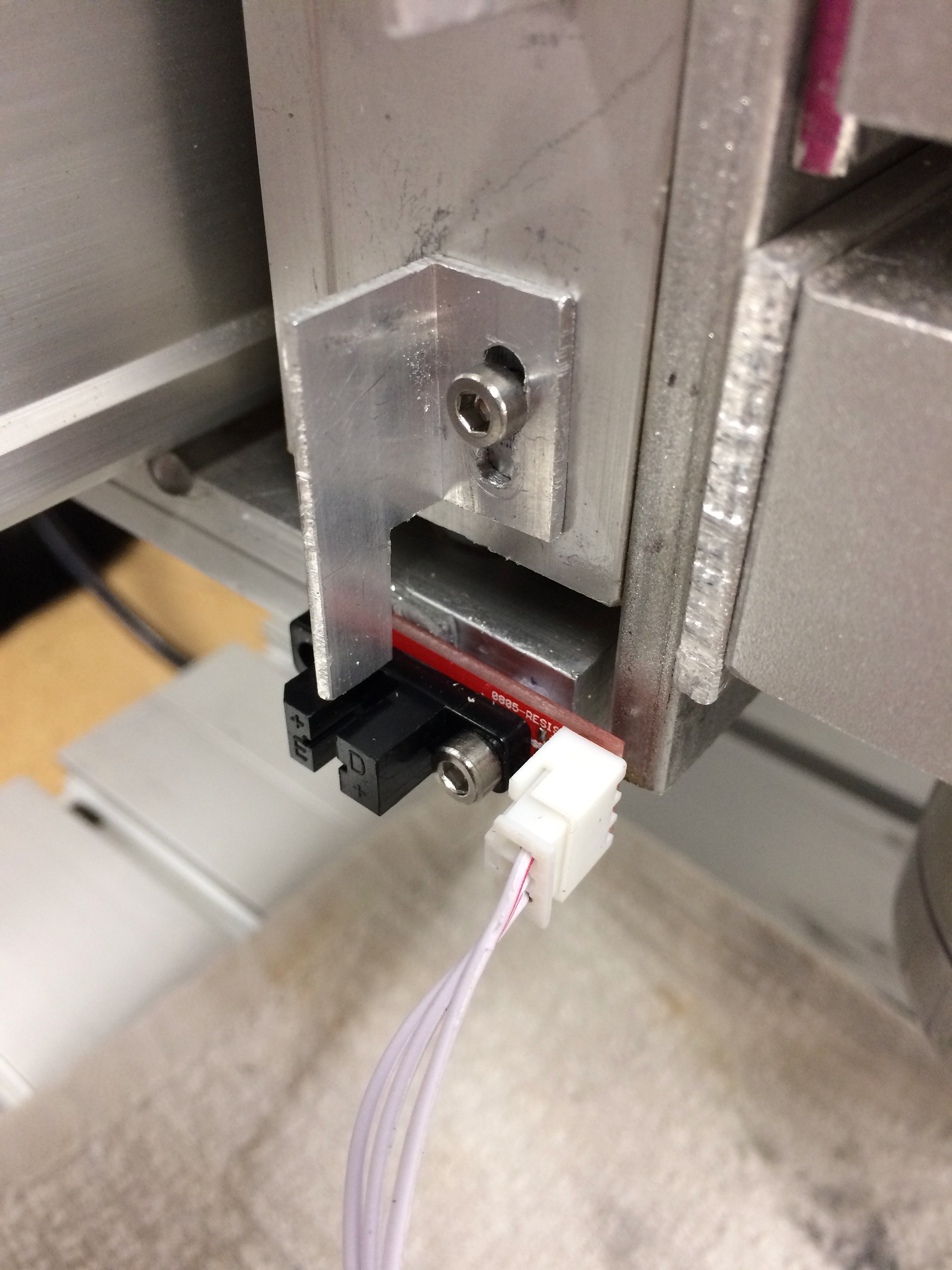 I made the interrupters from 3/4 x 3/4 x 0.06 aluminum angle with some careful bandsawing (14 TPI blade) and hand filing. Yeah, the slot is crooked, sorry. I center punched, but the wimpy carbon steel 1/8" bit still walked around on me. Ugly but fully functional. I really need to order some machinist-quality drills, all I've got is Home Depot Ryobi junk.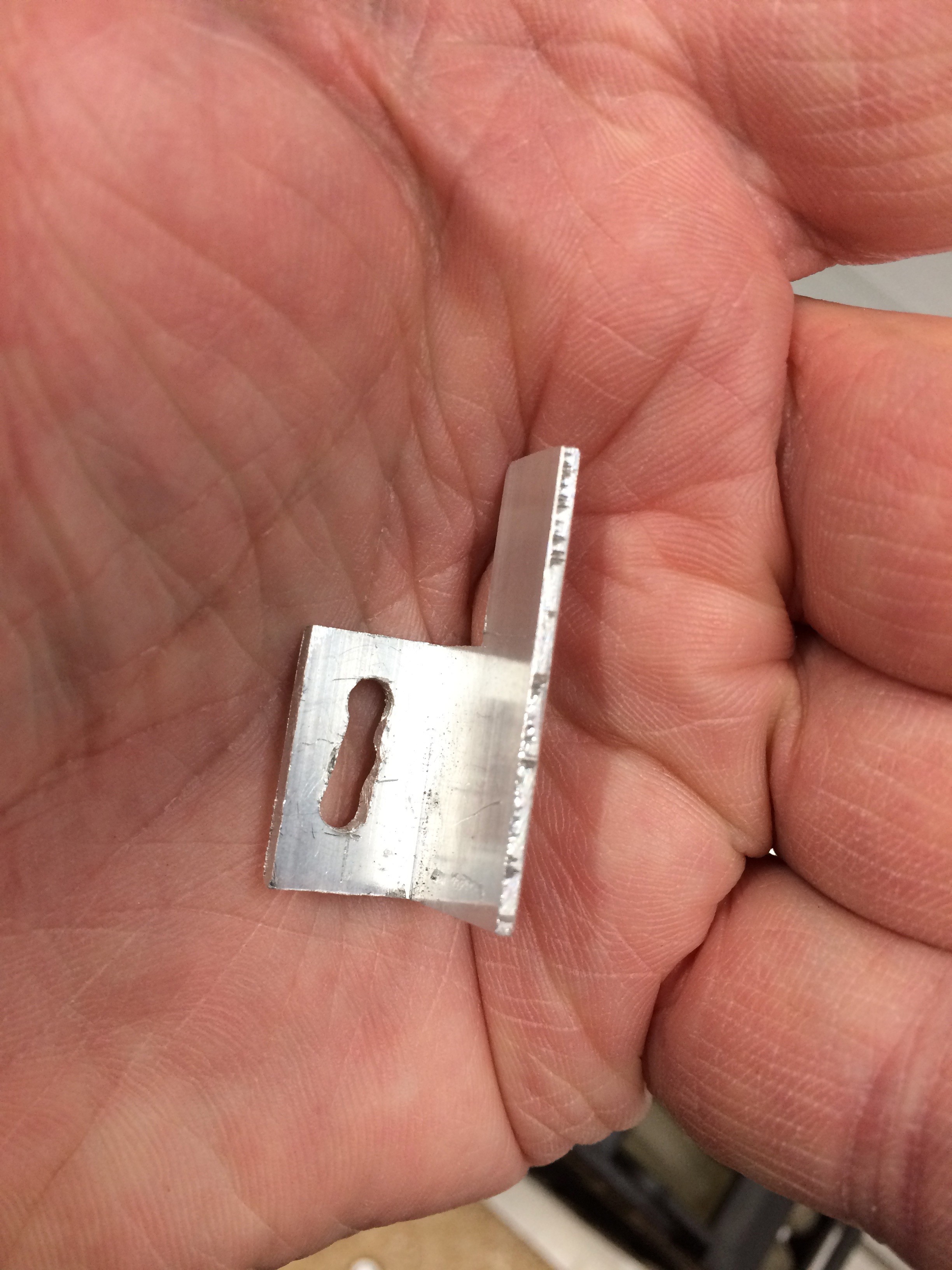 Locating the interrupter for the Z axis upper limit detector.
Some commentary on the taps.... The M3 x 0.5 taps arrived late yesterday. Matching set of 3 - plug, taper, and bottom. Comments on http://www.hobby-machinist.com/threads/irwin-taps.55387/ suggest that Irwin quality isn't all that hot, but the package says "Made in USA" and these didn't break off under normal careful usage, unlike the cheapo $40 Chinese set.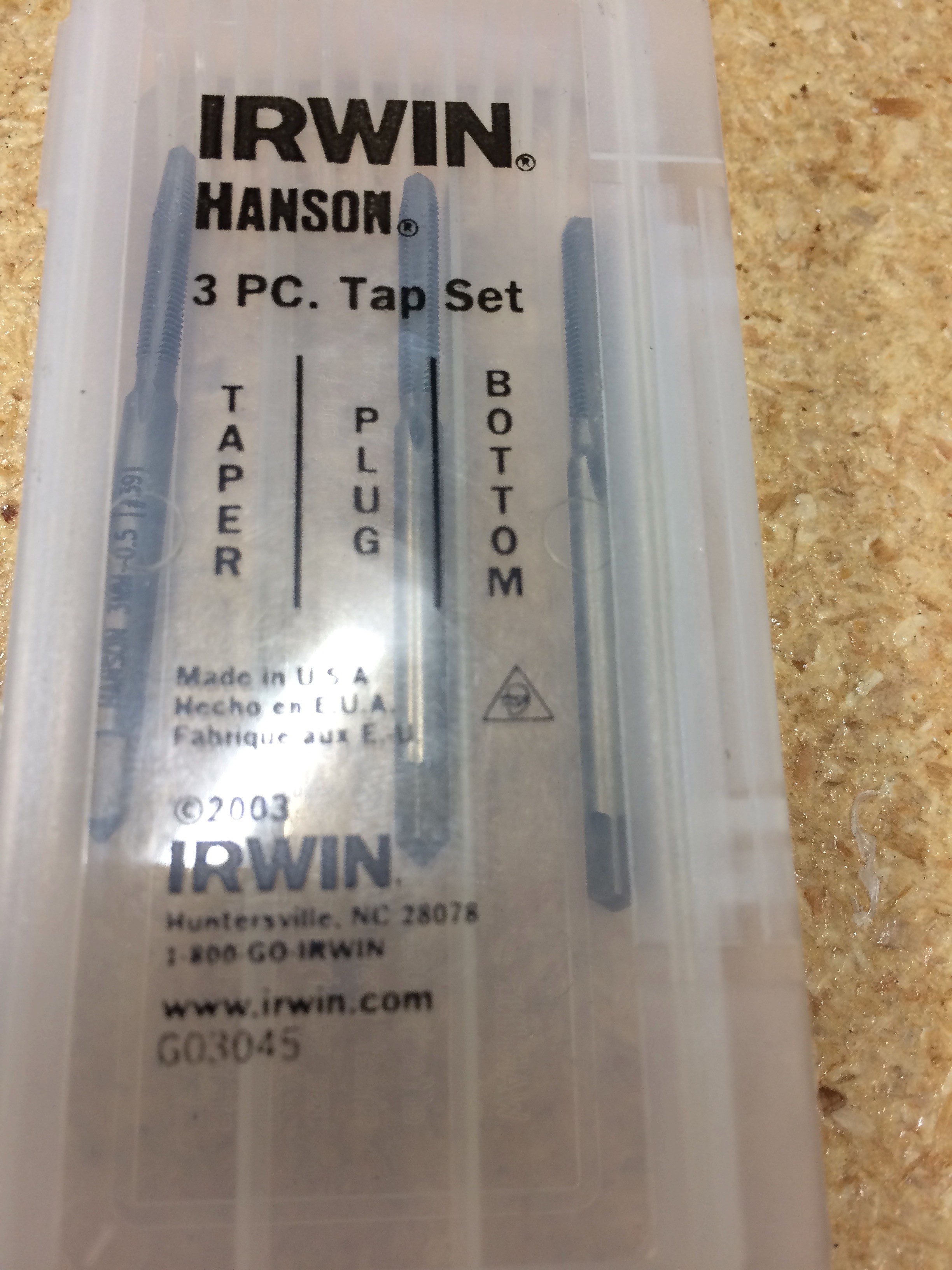 Also got a pretty nice ratcheting tap wrench with knurled grips, since the wrench in the cheapo tap set wouldn't fully tighten on the smaller diameter taps. :-( However, because you have to go in and out when cutting, the ratchet feature is more annoying than useful. Might be convenient when backing the tap out.