The challenge is involving children in educational activities in a fun, interactive and collaborative way. Children are more than ever immersed in the virtual world which makes them lack communication and social activities between each other. Moreover technical subjects seem often complicated and boring to children as they can't see the practical use of it. Using the robot they will be able to learn useful digital skills combined with team work and peer to peer learning as well. 

The aim of the project is to design an intuitive programming interface that requires minimal setup. The children can program the robot from the browser on their own computing device. They can use either the graphical or the textual programming interface.

During the workshop the children learn the basics of programming in a fun, interactive and collaborative way. First they learn the basics of robotics and programming, then they form teams and dive into the world of programming. The teams give name to their robot and define its personality by programming it. The children try to figure out the best algorithm while testing their robot. In the end of the workshop there is a competition between the teams.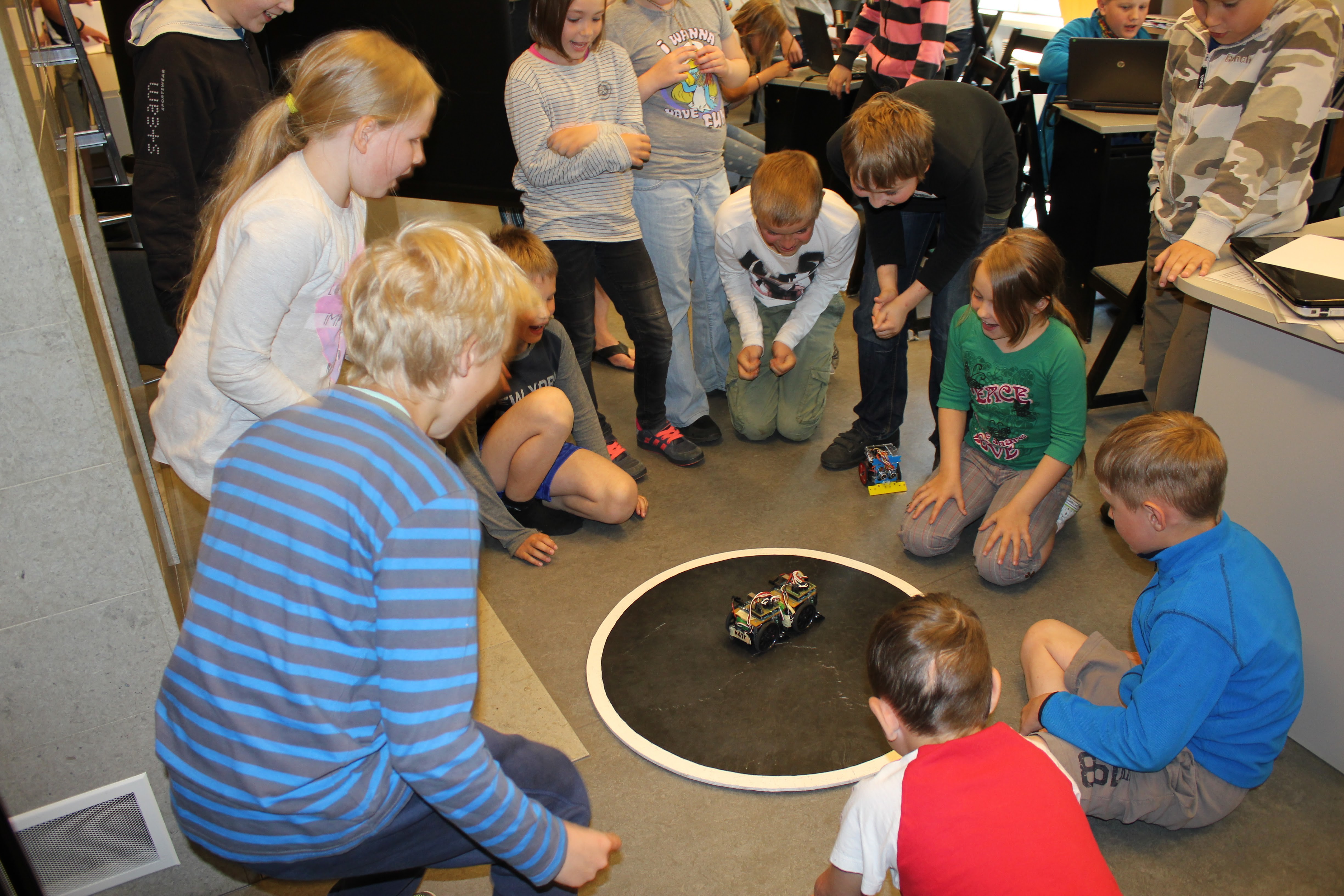 The self assembly sumorobot kit enables the children to learn basic engineering skills, like soldering and assembly. The ultimate goal is to enable the children to learn how to design their own programs, electronics, mechanical components and robots.