Front view of low definition camera and forward pointing LEDs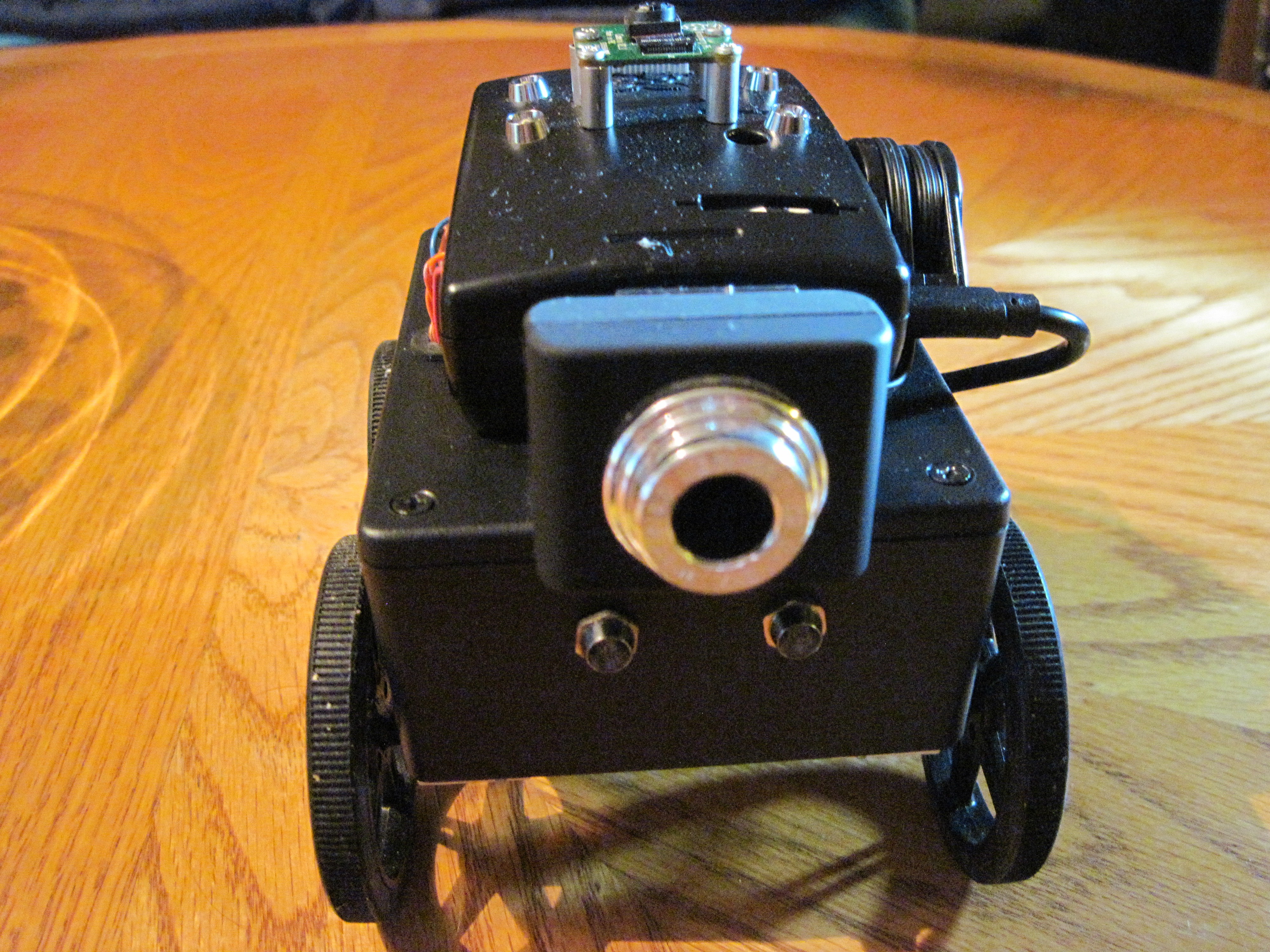 Both sides.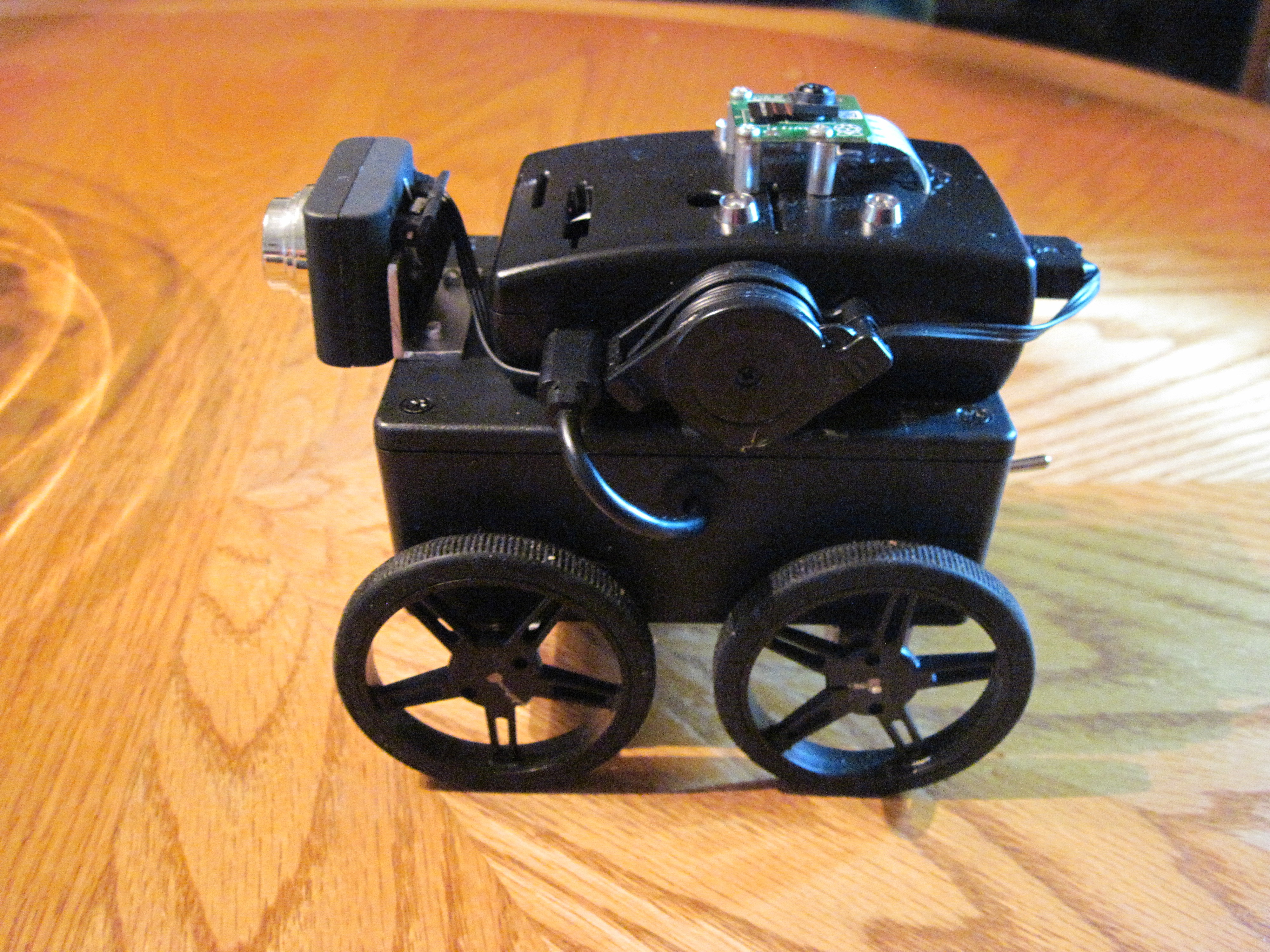 Rear showing power switch and USB charging port.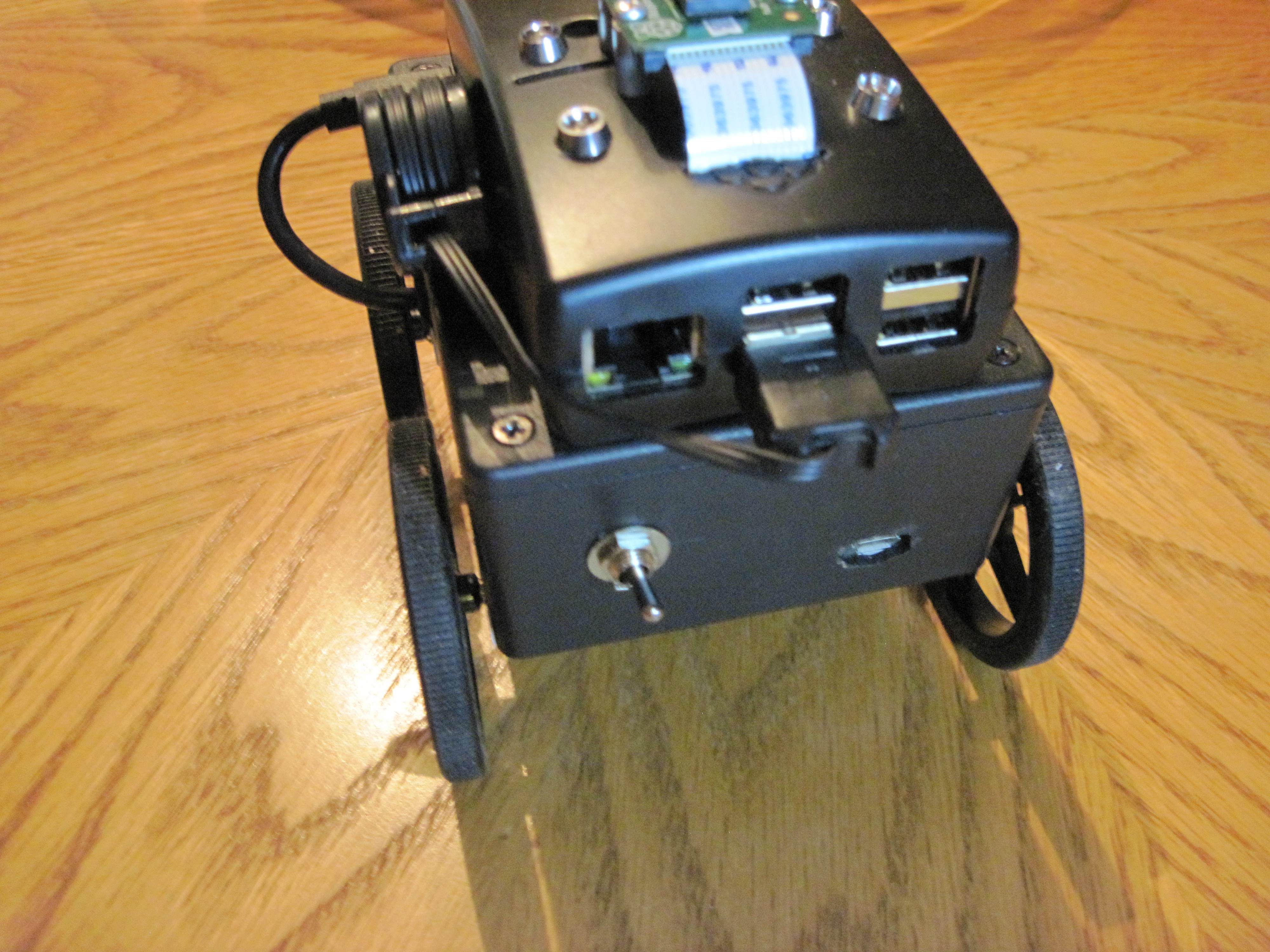 Top view showing High Definition Camera and upward pointing LEDs.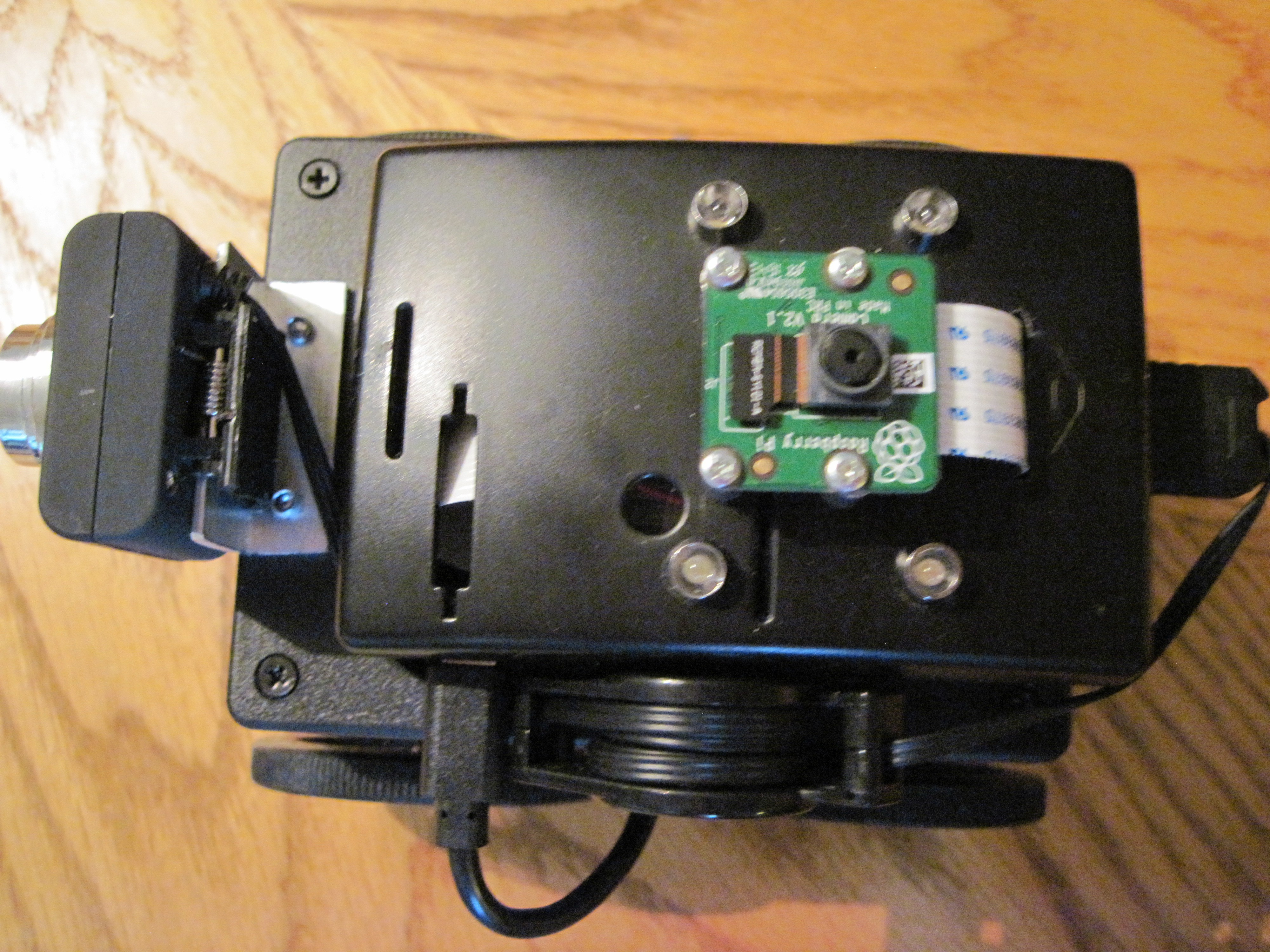 Bottom view showing m20 gear-head motors.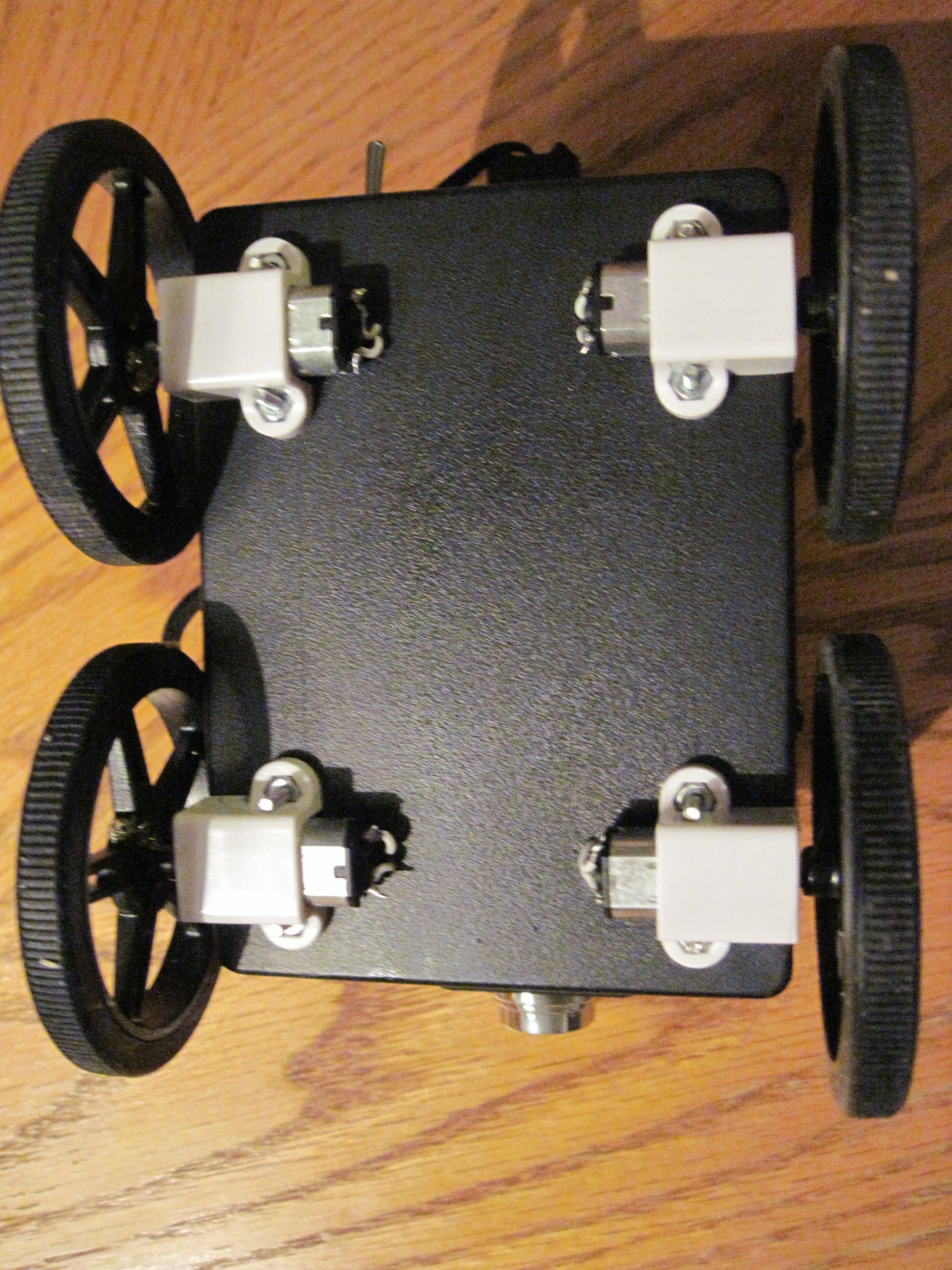 motor drive board.
Inside the box.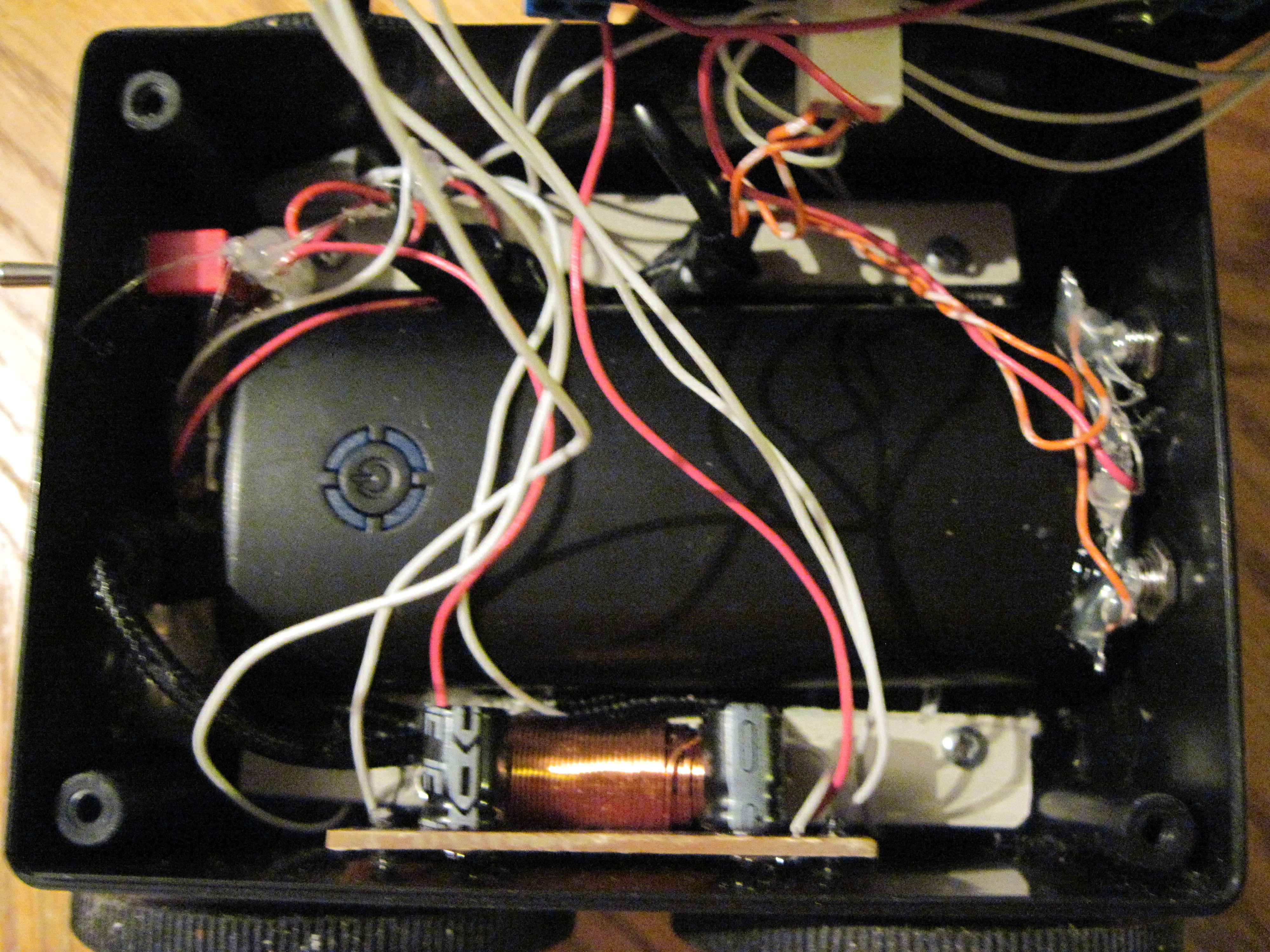 Inside the PI case.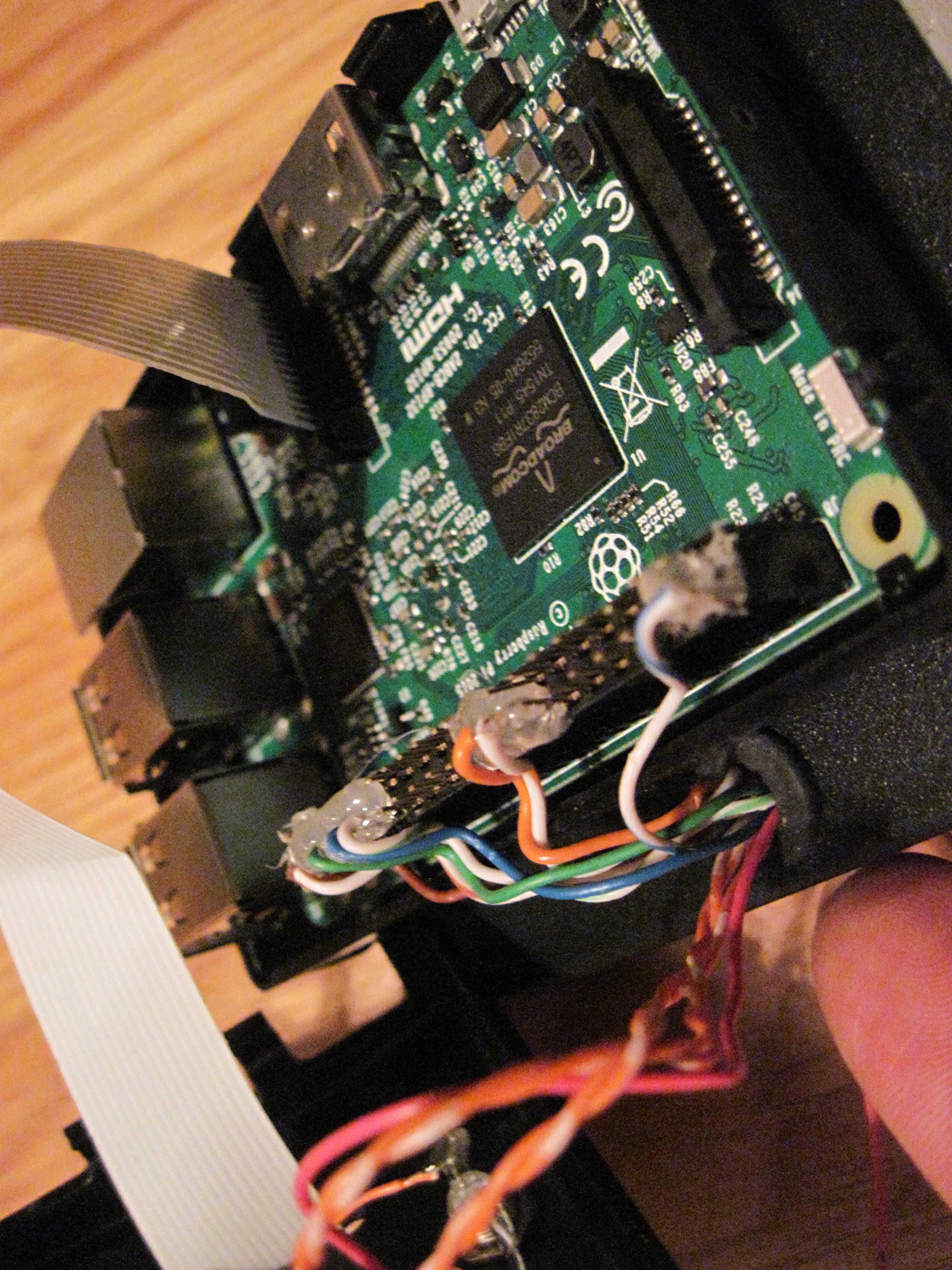 Inside the top of the PI case showing the upward pointing LEDs.