What the heck am I doing? The whole point of the flyback/inductor trick is to make a step-up voltage converter, and I'm running a 1.8 V LED off of a 3.3 V battery...
Well, whatever it's doing (providing more reactance?) it's doing a good thing: pulling the inductor out and just driving the LED straight burns 60 microamps. It may also be a fair bit brighter, but that's not really the point of this exercise.
I called this done, and now I need to play around with the circuit some more. Sigh.
---------------
Edited to include Ted's constant-current comparison: one LED, one datapoint.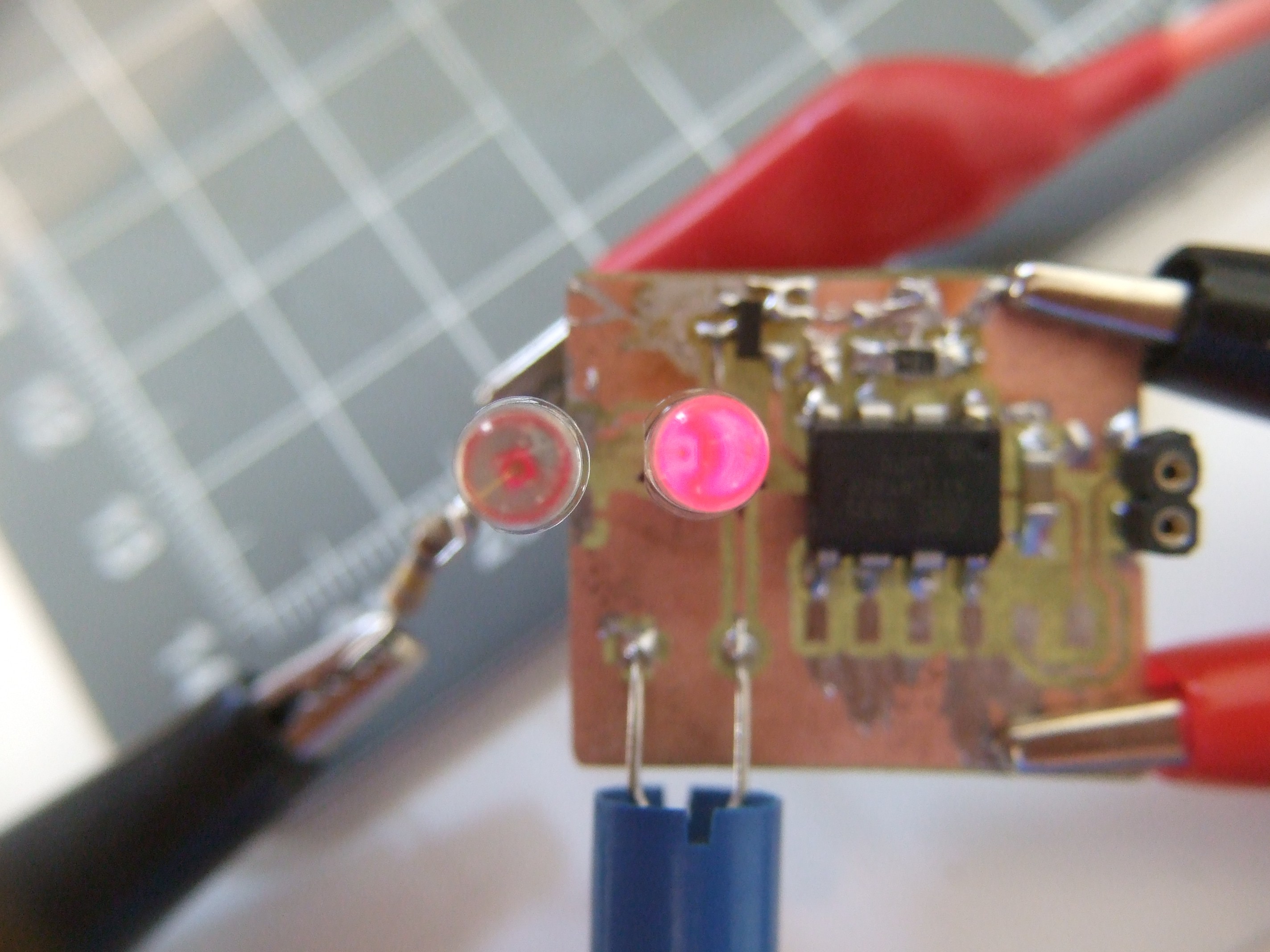 Two LEDs from same tape reel. Left driven at constant 11.1 microamps through a 150k resistor. Right driven by pulse circuit at 9.1 microamps (including the ~5 microamps eaten by the AVR and transistor -- so maybe 4 uA avg for the LED).
I couldn't even tell that the left LED was on until I cupped my hand around it, as I'm doing in this image. The difference looks about like this to my eyes as well -- they're strikingly different. One is "bright" and the other is barely on.
As Ted points out, running the LED with milliamp peaks seems to make them run a lot brighter. Woot.
Neither of these will illuminate anything, mind you. In a dark room, you can see the brighter LED easily, but it's not throwing enough light to read by or anything. Still, if you just want a marker, it's perfect.