With circuit diagram upgrade, it consumes less power than before.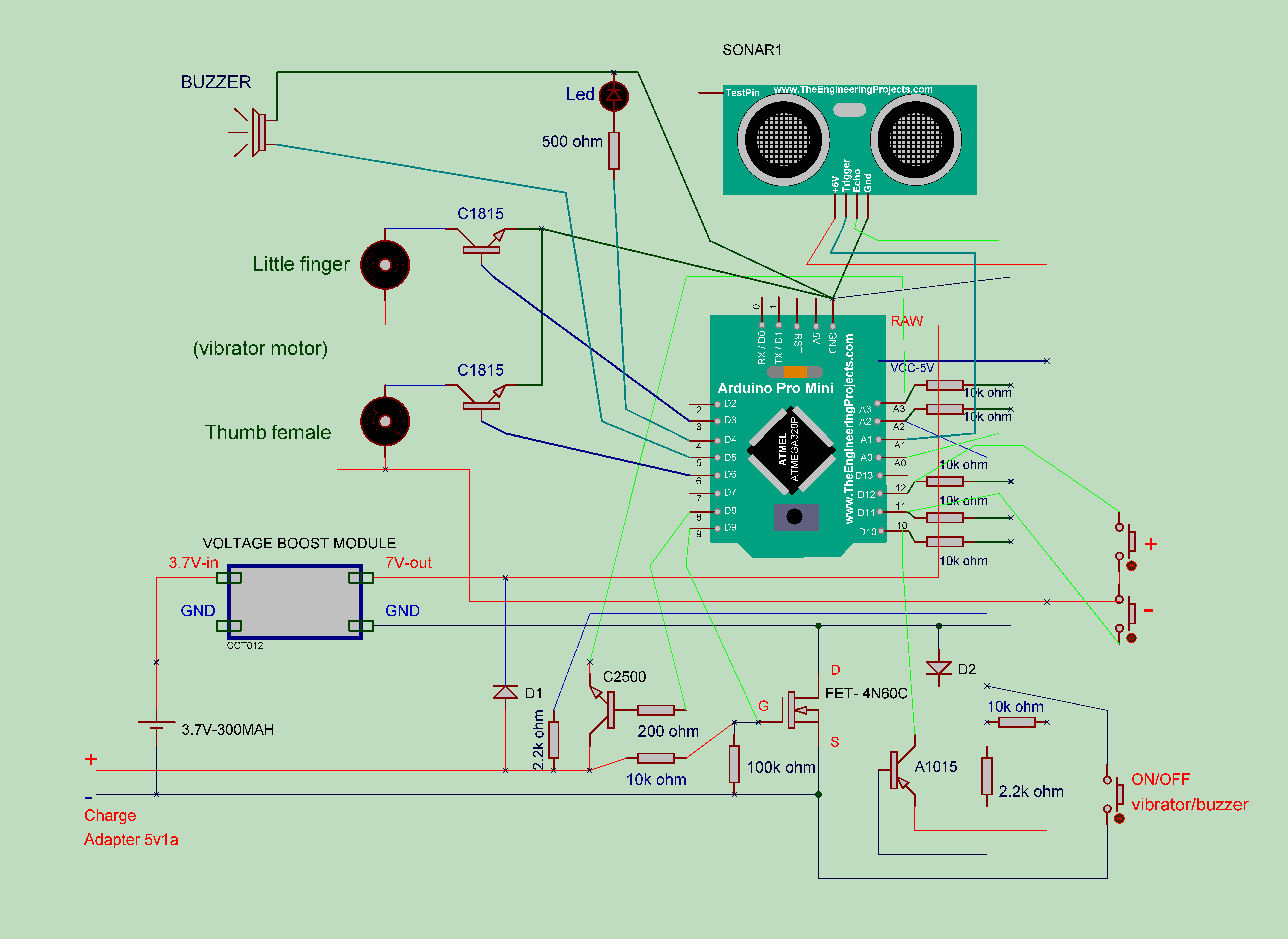 * The mode of operation.

   - Battery charging mode.
   - Finger vibration mode.
   - Sound mode.
   - Alarm mode (Acts as an alarm device in the house. If there is a moving object it will emit sound. Alarm mode is started by pressing hold two " + - " nodes in 3 seconds).
   + The device automatically turns off the power when the voltage on the battery is less than 3.6 volts. 
   + Two buttons " + , - " Used to set, increase or decrease the volume of Buzzer or vibrating motors. (Save settings to EEPROM).
   + Voltage boost module (3.7V --> 7V). Used to power the Arduino pro mini.