My treadmill desk setup is done, now I have to control it with my computer. Time to do some reverse engineering to see how the treadmill works.
When I opened it I saw a chip I can not identify :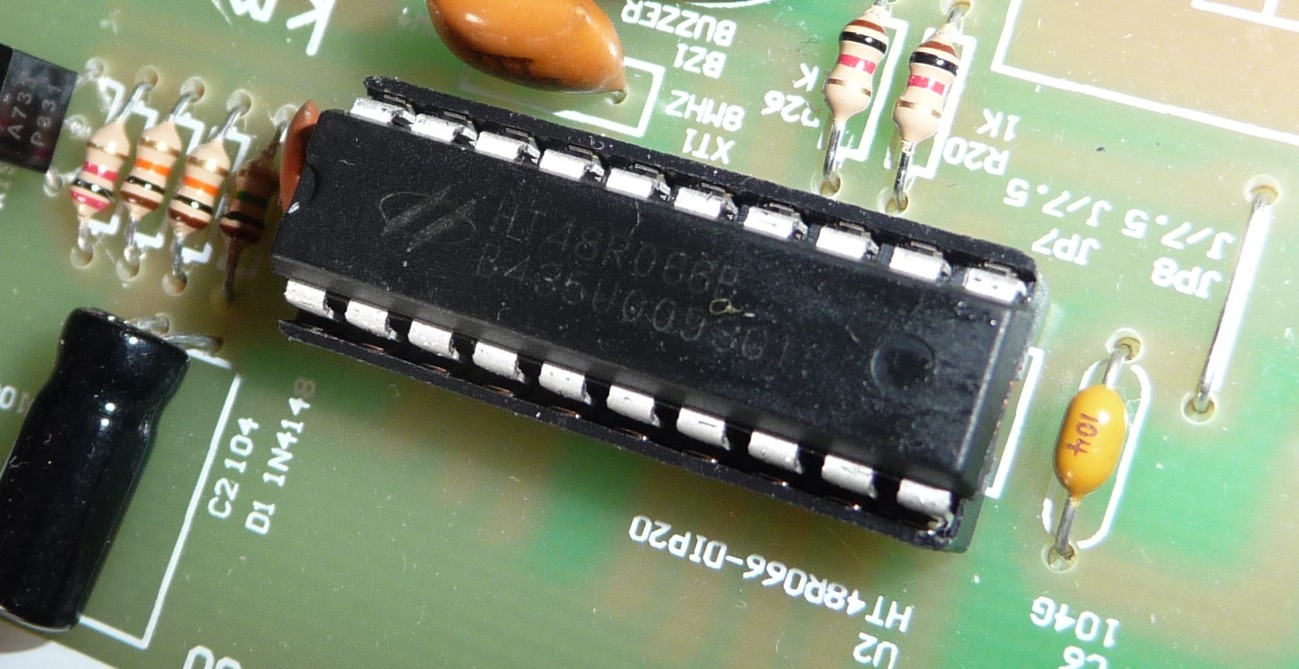 Here is what is engraved on the chip :
HT48R066B
B435U0093G1
There was also a label on it saying : TC5376A-V2.00-B OTP
Any idea what this chip could be ?
EDIT: well, I found, it's a Holtek, I misread the T and thought it was a I