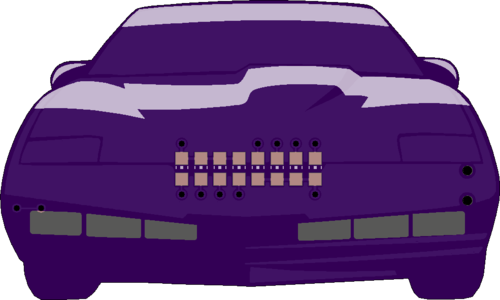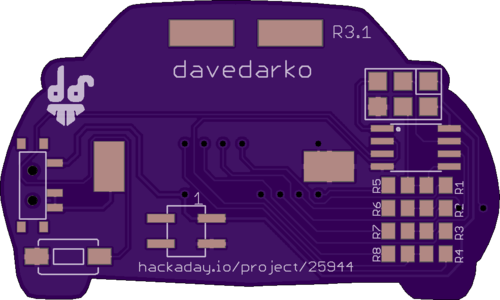 I'm nearly through my stock of Rev3 boards and close to another order. There was an issue with the LEDs glowing a bit when the battery was fresh. Two red LEDs in series on a fresh batterie just wasn't enough of a voltage drop. So I sat down and added 4 more 0805 resistors and rewired it completely. Now it should definitely not glow dimly in a "supposed to be off" state. 
| | |
| --- | --- |
| old version | new version |
The SAO connector was moved to the bottom center, but I was too lazy to redo the OSHpark upload - png download cycle again.