Oh help me Michael Knight! So this started yesterday and I just finished a box of 20 "badges" (gotta be careful around here what to call badge and what not). Some conclusions for the next badge, if I ever tend to be so crazy:
only do ten at a time
change footprint to 0805
there's a spare pin that could run through some modes (fast, slow, pov)
Change to two leds per pins 
I stole the idea of processing from tymkrs.com where they put together 10 badges at a time with the help of a lazy Susan. Pretty cool idea and it worked great (unless I forgot I can rotate the assembly line).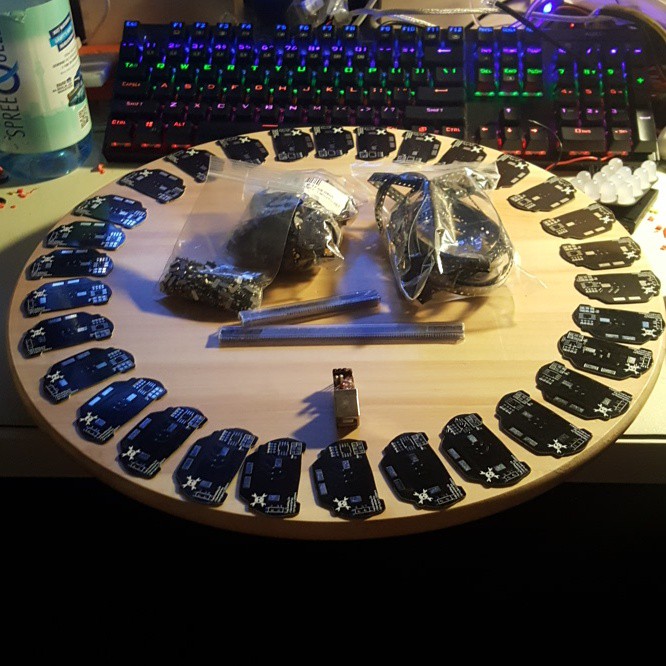 So 7 hours of production and I was able to take this picture: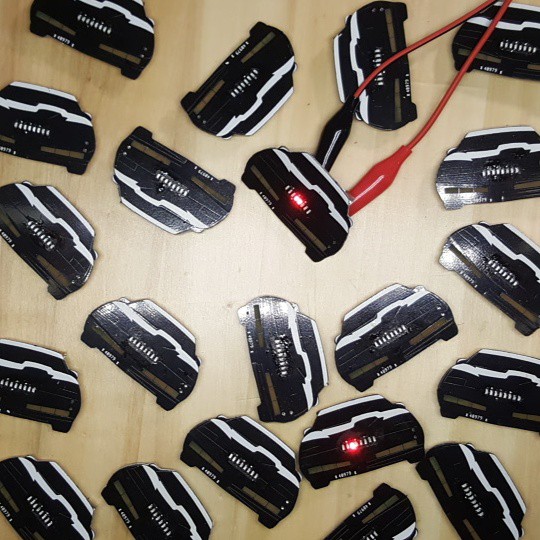 Now I'm off to @Tindie and see that I can put up a store etc. I don't have 0603 resistors for kits yet, once they're here I will put up kits as well. Any tindie tips?